---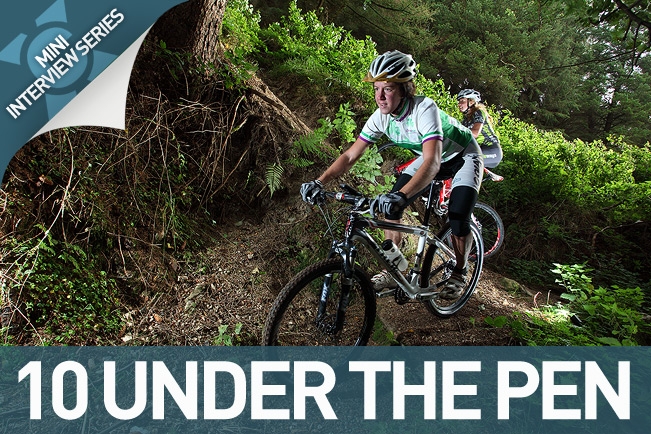 Cait Elliott - 10 Under The Pen
Share on Facebook
Share on Twitter
---
Published: 21st December, 2011
To help keep you motivated on the turbo trainer or on those long, dark, cold training rides Niall Frost spoke to a cross section of the racing community and asked them 10 simple questions - TEN UNDER THE PEN...
Name:
Team/Club:
TBC for 2012
Category:
Elite
2011 bike:
Trek 8000
2011 results:
Irish XC National Champion, 4th British XC Mountain Bike Series, 1st Andalucia Bike Race mixed pairs, top 60 in World Cup XCs, 25th Olympic test event - Hadleigh Park Invitational.
Main photo: Maciej Staroniewicz
Bio:
Racing since 2007 in Ireland and from 2009 internationally.
Country - born in York but now Irish and living in Switzerland
4 x Irish XC National Champion, 2 x Irish Marathon Champion, Irish National Points Series winner, several podiums in BMBS in 2010 & 2011
Current employment - Architect
Other hobbies - enjoy most outdoor adventurous type sports when I have time, music, art/design
2012 goals - consistent top 50 world cup results, top 10-15 Swiss Cup, retain Irish national champion title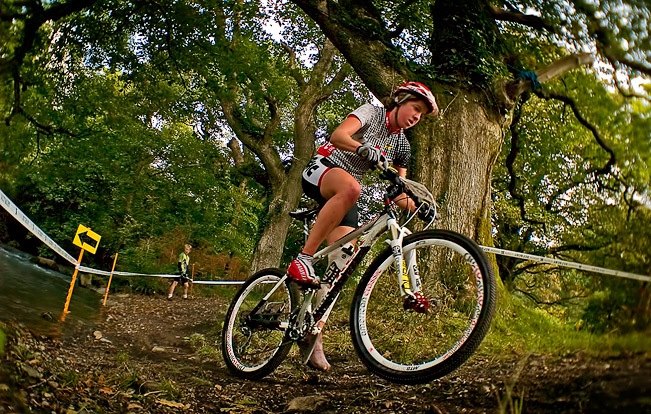 Photo: Bob Bogdam Williams
Questions:
1. First race experience?
Irish University inter-varsity's riding with a camelback big enough to survive for a week and heavy steel bike with v-brake.
2. What's the funniest thing a spectator has shouted at you?
I'm usually too much in the zone to notice!
3. Favourite motivational tune?
Changes all the time, training would get boring otherwise. Currently most things from Deadmau5 or Chase & Status do the job.
4. What do you look forward to most at the end of a race?
Being able to relax, chat to friends and eat lots is always good. Generally end up rushing off to the airport though which is never nice when you're wrecked tired!
5. Toughest competitor you've raced against?
The World Cups are full of ninjas who are faster than you would think possible. Mel Spath usually makes me work the hardest though!
6. Favourite race course?
Castlewellan in Ireland is an amazing fun, technical course. Offenburg World Cup for the huge drops and deafeningly noisy crowds.
7. What's the best bit of advice you've been given?
Keep pedalling, it takes time to get fast.
8. Best bit of kit or training aid ever bought?
Garmin is pretty vital for training, can't manage without nightlights at this time of year.
9. 29 or 26?
26 for the moment but only because I haven't tried a 29er properly yet - can't help wondering if I'm missing out
10. Gentle recovery or aggressive rest?
Gentle recovery is essential- but I'd always prefer an aggressive ride!
Links: