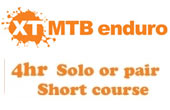 XT MTB Enduro
8th October 2011
Other information:
Transition: A pit or transition area at the lap point can be used for making bike repairs, taking on food and drink, lubing up with gels and cream and swapping Pair riders if you've entered as a Pair team. Pass your timing chip to the rider on the course.

Rules: All racing stops after 4hrs. Only completed laps count. The winner is the shortest overall time with most laps.

Categories: Solo - 1, 2, 3 men and women. Pair - 1, 2, 3 mixed

Rules for Pairs: One timing chip will be issued to each pair. You may swap as many times as you wish because there are no restrictions on the number of laps covered by each rider, but you may only swap the chip between riders in the transition area next to the lap marker.


GUTS and The Royal Surrey Appeal
Help raise funds for our chosen charities GUTS and The Royal Surrey Appeal, based at the Royal Surrey County Hospital. We're currently raising funds for a range of specialist equipment. Virgin Money Giving


Registration:
£25 to enter as solo or pair (£12.50 each for a pair - yes we do get asked to clarify this).

Registration opens: 07:30

Race start: 10:30

You'll collect your bike numbers and timing chip on the day. Nothing will be sent to you in the post.

Be sure to arrive in good time to register, prepare your bike and get to the start.

Entry on the day is subject to a £5 surcharge.


Parking:

There is free parking on a disused air strip.


Travel:

Farnborough railway station is two miles away or check out our car share options Click here


Course
This event encompasses a 10km lap with a mix of technical and endurance sections. It weaves between trees across undulating army training land and boasts plenty of overtaking opportunities.

Experienced riders will be challenged by this course while newbies should find it a little tougher, albeit achievable and enjoyable.


Timing
Chip timing will be in place for this event.


First Aid
Paramedics with 4x4 vehicles will be on standby during the event while Frimley A&E is only a 10-minute drive away.


Toilets
Portaloos will be provided.


Water
There will be a water station at the lap point and finish line, as well as in the pit area (where you can leave your own food, gels and drinks).


Refreshments
There is a cafe on the site.

Free For Goodness Shakes recovery drinks and bananas will be offered to all athletes, as well as a complimentary massage.


Don't forget
Don't forget to bring the bike, a helmet, spds, spare tubes, tyre levers, spare chain links, a chain breaker, tool box, rehydration drinks and high energy bars.
Location:
Hawley Lake Sailing Club, , Camberley, Surrey, GU17 9LP |
View Hawley Lake Sailing Club on a map >>
Official Event Website:
www.allabouttriathlons.co.uk/events_xtfestival__xtm-enduro.html
EVENT ORGANISER:
All About Triathlons
www.allabouttriathlons.co.uk
Related Articles: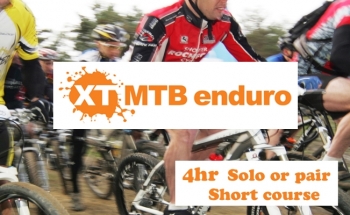 Last chance to register for the XTM Enduro
5th October, 2011
8 October - Camberley, Surrey, UK - Discount entry for all XC Racer readers...4hr Enduro for Solo or a team of 2.This varied 10k loop offers forest racing with sharp inclines, woodland trials, technical single track and some over taking areas.With over 140 bikers on the start line we're ...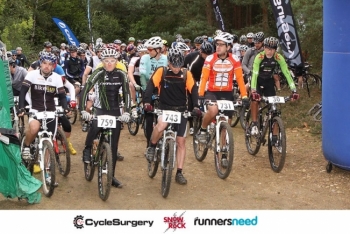 2011 XTM Enduro Report
13th October, 2011
The 2011 XTM enduro was deemed yet another huge success building on 2010's inaugural event. Over 120 athletes completed the 4hr enduro event at Gibraltar Barracks, Camberley. Race categories included solo, pair and mixed pair racing."The shorter 4hr format over a 10km route was just right; wi...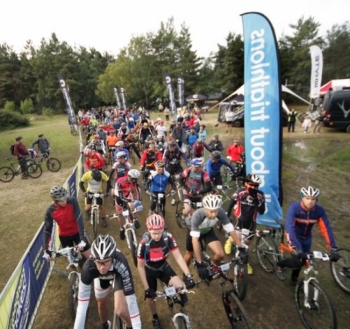 XTM Enduro 2011 Preview
9th September, 2011
Now into it's second year, and growing, the most excellent XTM Enduro is back on the 8th October 2011. This years improvements include a longer 10km route allowing for more overtaking and faster racing. But don't worry – we've kept all the fun technical bits.A 4hr Enduro for Solo or Pair entry, wh...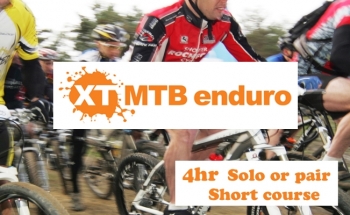 XTM Enduro 2011
15th February, 2011
The 2011 XTM Enduro will take place on the 8th October. The route for this event takes in 5.5km of woodland trails on single, semi-technical tracks designed to be challenging but achievable by including a variety of terrain for all ability levels. The organisers promise several fast single-tr...
Other Upcoming Events: