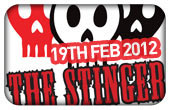 The Stinger 2012
19th February 2012
The Stinger celebrates it's 10 year anniversary in 2012. The Stinger always set out to be more of an even contest between the rider and the runner, the Mountain Bike course at Newnham means those with the riding skills get reward and the awesome final Stinger run always gives the strong runner a chance to make up lost ground.
The event consists of a great 5 km run through the attractive Newnham Park woodlands, then a fast, exciting 20 km ride through Newnham's awesome off road trails and finally the 3 km boggy, wet, traumatic Stinger run which will be etched on your soul for years to come.
The venue offers a perfect setting for this type of event with hardstanding car parking, hot food, toilets, refreshments, souvenir mug for all finishers and trophies/prizes courtesy of Certini for top 3 in each cat.
If you don't fancy either the running or riding bit then the relay pairs is just right for you.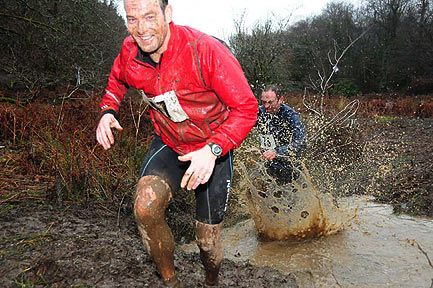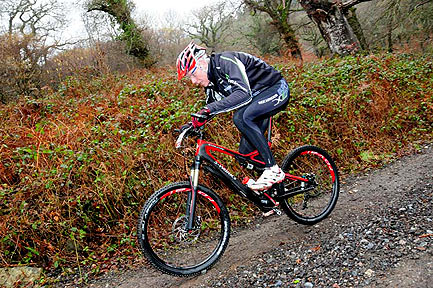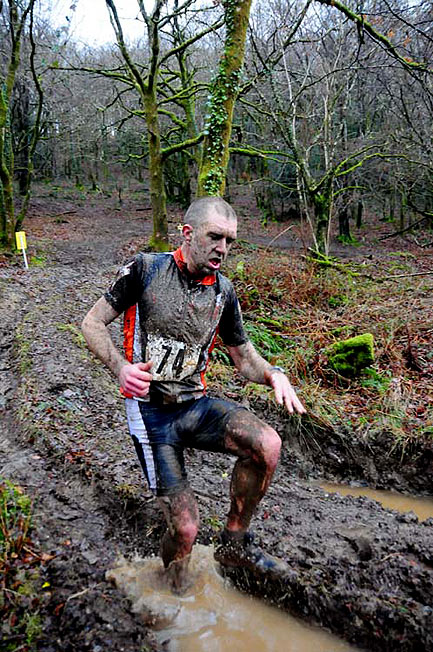 There are quite a few off road duathlons about but none will offer the value for money and unique experience of the Stinger...
Event Details:
All parking will be at Newnham Park Shooting Ground, venue postcode is PL7 5BN but please follow signs for Lee Moor and then Newnham Park from Plympton.
Registration will open at 0900 where all numbers can be collected and a course map will be on display.
The transition area will be open from 1000.
There will be 1 start for all categories at 1100.
On site there will be a hard standing car park, toilets, hot and cold refreshments, first aid, live timing, rubbish commentary, prizes/medals for top 3 in each category and a finishers mug for all finishers.
There will be no entries on the day.
update:
First run and Bike laps now sorted - http://connect.garmin.com/activity/144259024
Location:
Newnham Park, Plympton, Plymouth, Devon, PL7 5BN |
View Newnham Park on a map >>
The Stinger
Start Date/Time 19-02-2012 11:00:00
Finish Date/Time 19-02-2012 14:00:00


Pre Entry Closing Date 07-02-2012 23:59:00
Categories:
Solo - Male (18+) £25.00
Solo - Female (18+) £25.00
Veteran male (40+) £25.00
Veteran female (40+) £25.00
Relay Male Pairs (18+) £32.00
Relay Female Pairs (18+) £32.00
Relay Mixed Pairs (18+) £32.00
Relay = (1 Runner + 1 Rider)
EVENT ORGANISER:

In Event
Related Articles: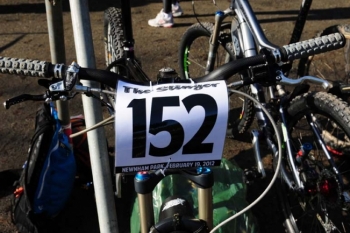 Stinger 2012 Results and Mini Photo and Video Report
19th February, 2012
A record turnout for the 2012 Stinger, a run bike (hellish-) run duathlon, held at Newnham Park in South Devon. Check the blogs section for the personal and painful accounts. Full results courtesy of Jerry Flooks can be downloaded as a pdf.A small selection of images below and here is Mark Mintons...
Other Upcoming Events: