Nice looking great value ultralight MT ZOOM bar ends + FREE BAR END GRIPS - BONUS!
Bar ends enable extra bar holding positions to give you more stability, relief & leverage.
Extra machining bring these in at a paltry 47g for the pair, so why not? They're solid, strong and look particularly ace.
The bar end grips are a nice touch as it provide extra grip, particularly in the wet. You'll like this if you like a fatter bar end as well.
Details, details ...
- 47g per pair
- Black
- 7075 alloy body & titanium bolt
- Total length 112mm, 80mm from bar
- Angled slightly inwards with a little contouring - for better grip
- Metal bar end plugs also supplied
2 year warranty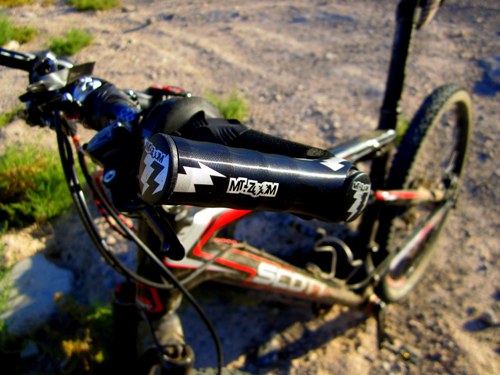 MT ZOOM (MOUNT ZOOM) IS A BRAND FOCUSED ON PROVIDING PRODUCTS THAT WILL HELP YOU ZOOM UP HILLS, FAST ... ULTRA LIGHT BUT DURABLE STUFF.