---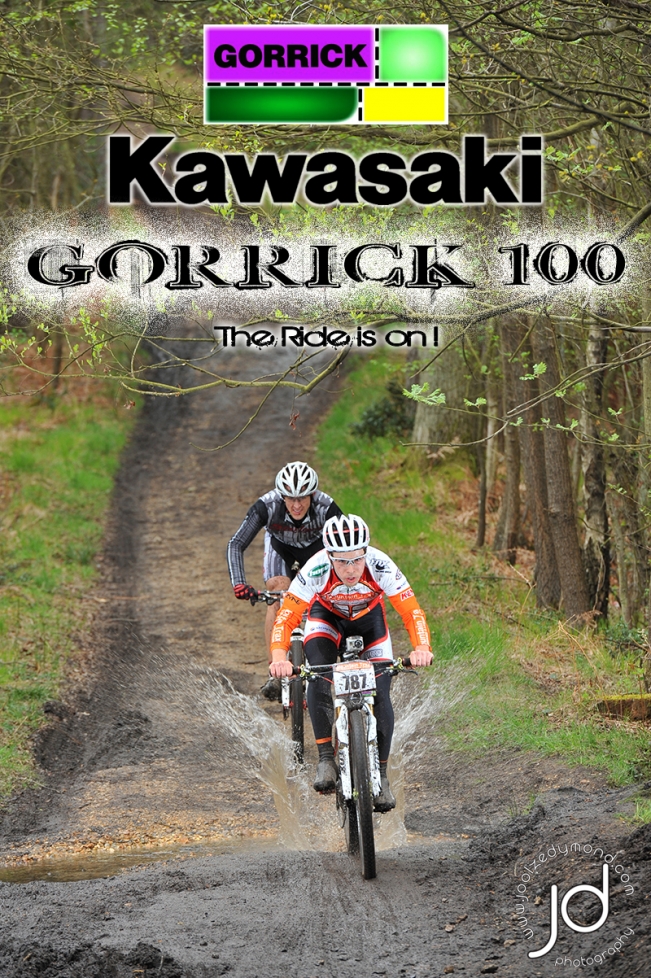 Gorrick Kawasaki 100 - 2013 - The ride is on!
Share on Facebook
Share on Twitter
---
Published: 9th October, 2012
As the Gorrick head for their 21st year of delivering excellent mountain bike events throughout the year, they are delighted to announce an exciting new partnership deal with Kawasaki Motors UK, uniting motor power with pedal power!
Along with a raft of promotional plans, Kawasaki is to title sponsor the upcoming Gorrick Enduro 100 Challenge which takes place in Swinley Forest, Berkshire on 5 May, 2013.
Working alongside highly respected mountain bike event organisers Gorrick, the fusion of the two disciplines is hoped to bring a wider awareness of both engine and human powered off-road two wheelers, as Aimee Osmond of Kawasaki Motors UK explains:
"This works on so many levels for us and Gorrick. We have a great opportunity to make many of those already interested in off-road endeavours aware of our motocross range and, likewise, we are happy that our Team Green fans will get a chance to experience what mountain biking has to offer. Many Kawasaki motocross fans already train on mountain bikes so we think this partnership is very logical".
Kawasaki Motors UK will be showcasing their entire range of off-road motorcycles at the event, and the Bourne End, Bucks based company is confident that the alliance will motivate and inform new audiences as Jon Lucas of Gorrick comments:
"This new initiative from Kawasaki is very welcome by Gorrick, uniting two enthusiastic sports with a passion for both speed and the great outdoors will help us take the Gorrick 100 Enduro to the next level. We believe Kawasaki will be an exciting and innovative partner as we enter our 21st year, that will benefit our riders and introduce our events and Kawasaki to new audiences"
---
More on the Gorrick Kawasaki 100 - 2013:
Event Calendar Listing