---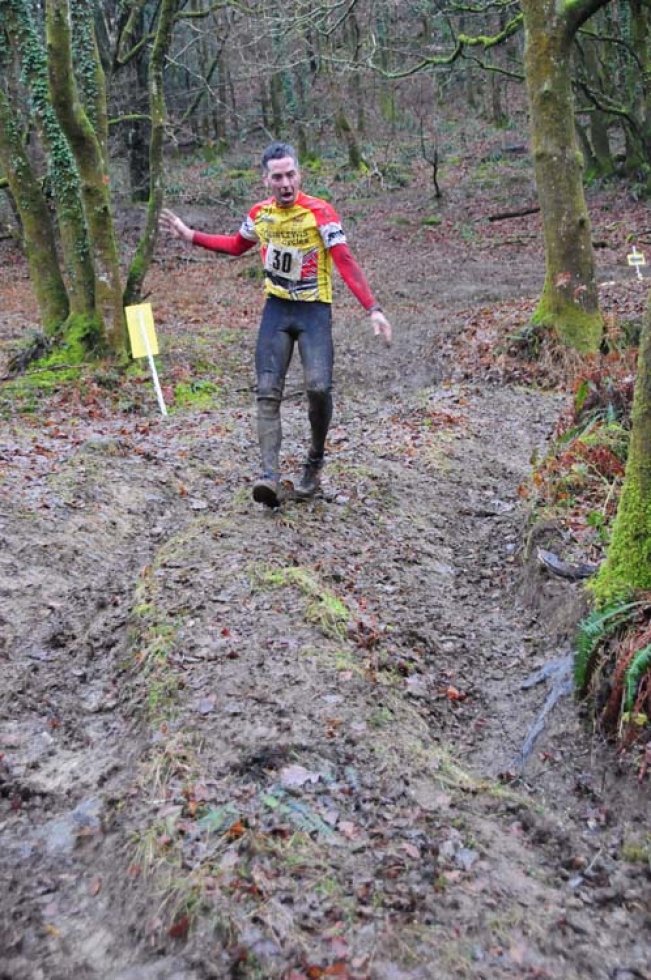 The Stinger
Share on Facebook
Share on Twitter
---
Published: 8th October, 2012
The Stinger 2013
The Stinger off Road Duathlon began in 2002 with the aim of challenging riders on the bike and on foot, the 5km trail run followed by 20km of the ever popular mountain bike trails at Newnham Park all leads to the Stinger Run which consists of 3km of the most challenging terrain the organisers can throw at you - think bog, rivers, mud, scrambling up banks and generally getting wet muddy and knackered.
Over the years the popularity has grown, with the last 2 years being fully sold out. The 8th staging (the Stinger has had a couple of 'Gap' years) will take place at Newnham Park on Feb 17 2013.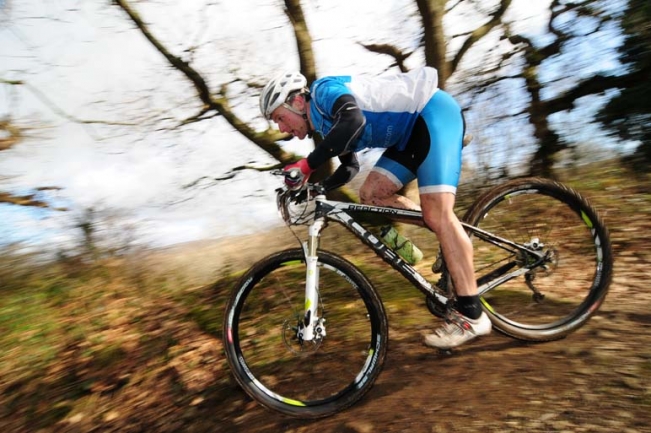 Phil Morris doing his part of the pairs win in 2012
A few years ago a pairs category was introduced so the runners who didn't want to ride could run and the riders who didn't want to run could ride - simple.
The event offers live timing (with all laps times recorded), hard standing car park, indoor (heated) cafe and registration, commentary, a fully off road marshalled course on private land, first aid, racked transition area and a unique event experience.
Each Stinger finisher gets a prized souvenir Mug as they cross the line and a free cup of tea to go in it is proved by the Newnham Cafe in the registration cabin. Prizes and medals are available for the top 3 in each category and in 2013 further support will be provided by Accelerade who will be providing a feed station and prizes for the event.
Entries are already coming in so get entered in one of the UK's toughest but most fun off road Duathlons
here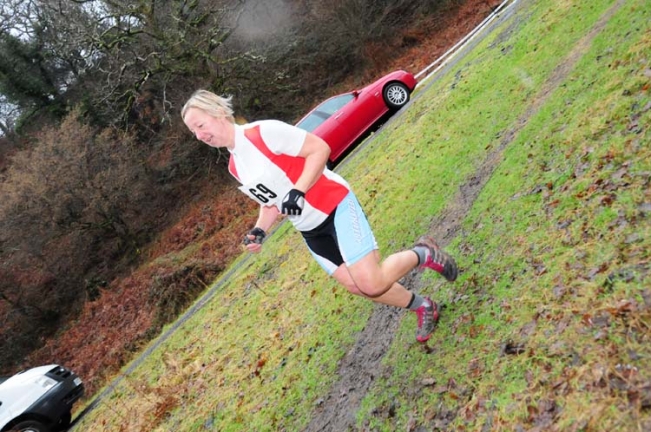 Kim Long
Our tip is - don't wear your best trainers for the final run...you won't be the first person to see one dissappear into a Bog!
Pics:Charles Whitton
Related Articles
---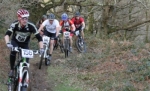 Stinger Picture Report
---