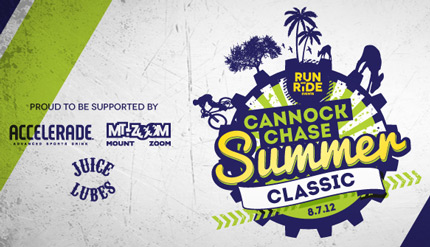 Cannock Chase Summer Classic
8th July 2012
Following the success of the co organised Midlands XC Cannock Chase Classic back in March, Run & Ride are once again promoting a Mountain Bike event for all on one of the best places to ride in the UK, Cannock Chase. The last event was good but we think we can still improve so expect a cracking event.

It all started with a few comments being made by riders on the usually Tuesday night ride about how when June rolls around, there aren't any local XC races. "Do something about it they said" so we had a think and as we and the riders seemed to enjoy the March event in the mud, rain, and snow surley with a bit of sun (it will be summer!) we could improve event. So after a meeting with the Forestry Commission and a good look at the calendar we came up with a date – July 8th 2012.
Location:
Tackeroo Campsite, Cannock Chase, Nr Rugeley, Staffordshire, WS12 4PW |
View Tackeroo Campsite on a map >>
Official Event Website:
gorunandride.co.uk/Events/Run-Ride-Cannock-Chase-Summer-Classic
EVENT ORGANISER:
Go Run And Ride
www.gorunandride.co.uk
Related Articles:
Cannock Chase 2012 Summer Classic Race Report
12th July, 2012
With the weather leading up to the event everything but pleasant, riders could of been forgiven for expecting the worst come race day. But race organizers Run & Ride had promised sunshine, blue skies and a great days riding for race day and they didn't disappoint. With the sun out, plenty of peo...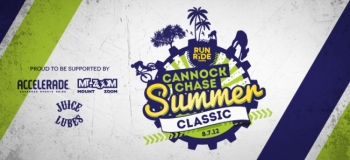 On July 8th MTB XC Racing returns to Cannock Chase for the Run & Ride Cannock Chase Summer Classic
29th June, 2012
You may or may not be aware that Run & Ride supported Midlands XC on the Cannock round of the 2012 series and with the lack of races in the area during the summer months have decided to put on another race based at the popular venue. "We're really passionate about MTBing especially on Cannock Ch...
Other Upcoming Events: