MOUNT ZOOM HANDY STRAP - rather handy
Only weighs 15g, the average saddle bag weighs around 90g.
In a red and black combo. This is our new mark 2 version, slightly longer and wider than the previous version - so even better for gripping.
Made from Polypropylene webbing, and will not shrink, stretch, or distort in any weather or temperature conditions.
Most other straps that are found in outdoor stores are not backed with webbing, which will result in slipping and loosing it's grip from the seatpost.
A piece of rubber"ish" fabric prevents it from moving and heavy duty plastic hardware is used to keep it strong and eliminate the scratch factor.
Straps are "cinch straps" so they double back on themselves for a fast, easy, tight fit.
Super quick in a XC race repair situation.
The length and velcro proportions are made so that will fit a tube, CO2, and tire levers (or a tool, or pump), or just a tube, or any other combo of stuff.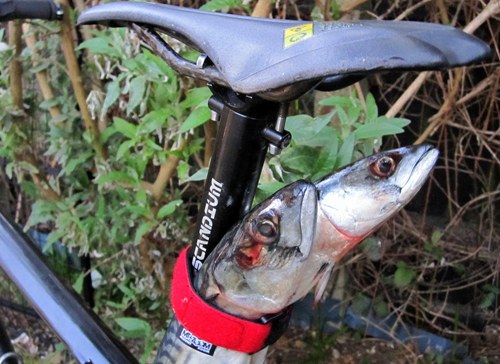 A multitude of uses and could even get you home!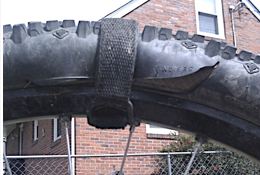 2 year warranty
MT ZOOM (MOUNT ZOOM) IS A NEW BRAND WHICH IS FOCUSED ON PRODUCTS THAT WILL HELP YOU ZOOM UP HILLS, FAST!