Simply superior valves at a great price.
Features and benefits:
- An O-ring fits within a recessed nut on the outer side of the rim means there is a very tight seal on the rim to eliminate annoying air leaks from the rim valve hole.
- The outer nut/washer is large & more easily tighted/untightened.
- The vulconised base has a raised centre to minimise sealant flowing into the valve, which can cause difficult inflation
- Valves have a large internal diameter which enables sealant to injected and the tubeless tyre system to be more easily inflated.
- The value core is removable of course and we are adding a
FREE
handy valve core remover.
- Made from robust ultralight 6065 Aluminium - 8 grams for the pair, 4 grams each (up to half the weight of traditional brass valves).
-
48mm from base of the valve to the top - 38mm protrudes on a standard rim (see picture)
This listing is for 2 valves (a pair)
Choose from RED or BLACK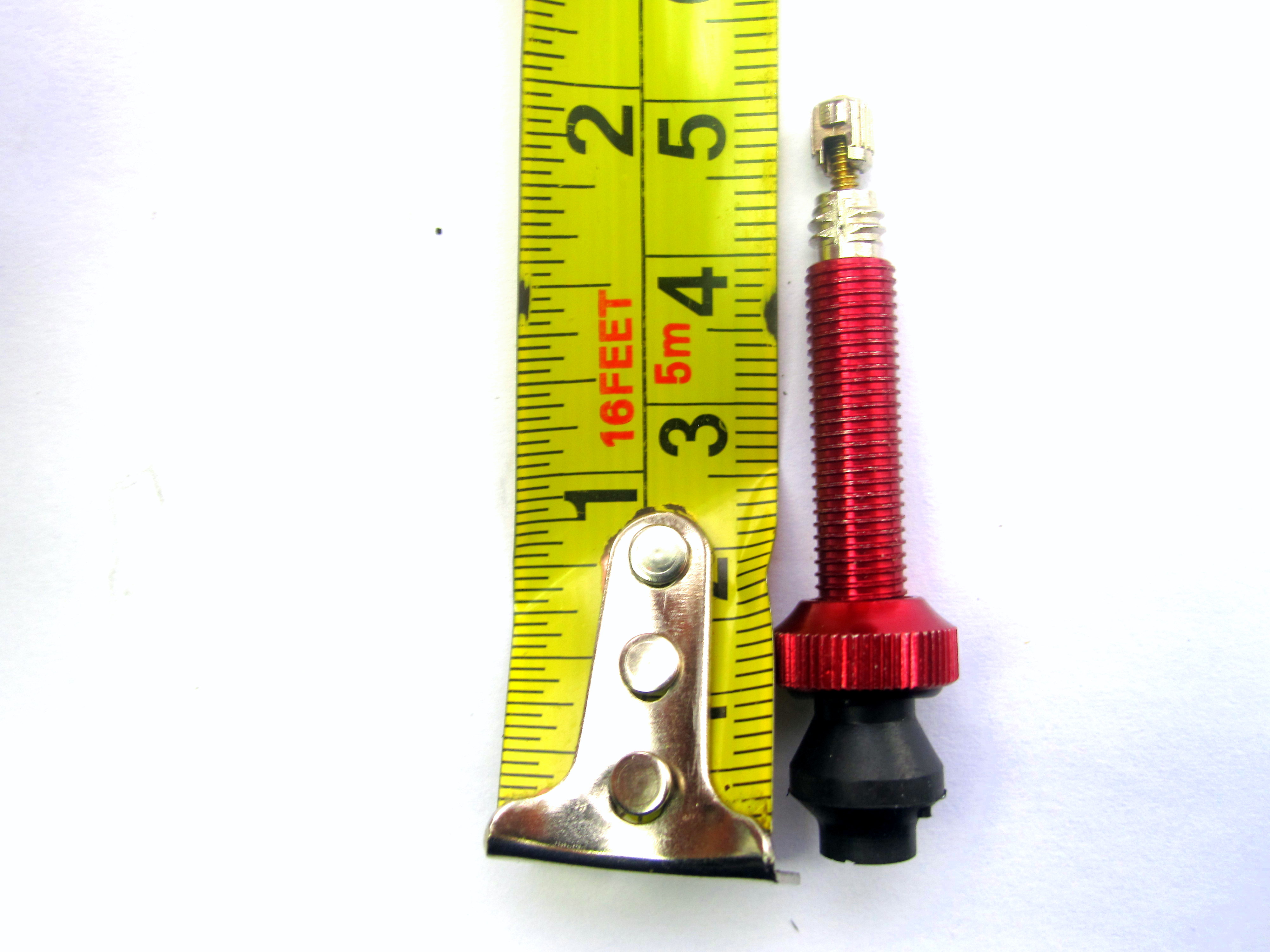 MT ZOOM (Mount Zoom) is a new brand which is focused on products that will help you zoom up hills, fast! - ultra light, but durable stuff