Why not save time and do a multiday stage race in a day? Yay.
The Pedal de Foc (PDF) is a long distance cycling/walking route around the Spanish Pyrenees. This is normally done at a leisurely pace over a few days, but for the last few years a one-day race is run across the 208km & the 6200 meters of climbing following a GPS route.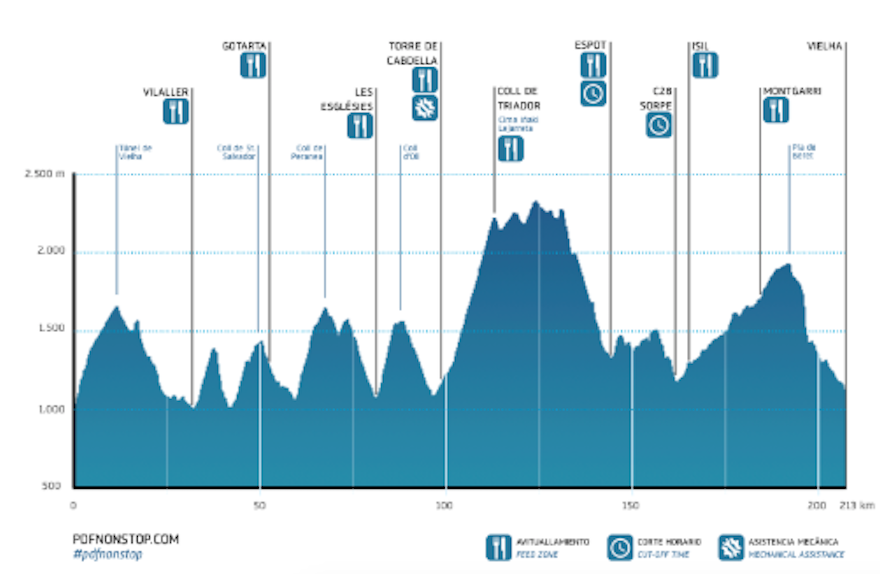 The last 2 years has seen it hosting the UEC European Ultra Marathon champs. It's been getting increasingly popular. This year, as far as I could gather from the start list, there was around 750 riders.

Last Year

I had a crack at it last year and did well, coming 4th in my age category (45-50). However there's no course signage & I was a little bamboozled by having to follow the unfamiliar GPS route, taking some wrong turns. I hardly follow GPS routes, particularly at speed. Also I was somewhat undone by being caught by a nasty storm becoming a bit hypothermic at the end.

Prerace

Inspired by the challenge & knowing I could go faster the PDF was one of my priority races in 2018. I went out a couple of days before the race and practiced a few sections. Disaster struck though, my Garmin 1000 packed in working a day before the race just after a spot of rain. It was properly broken, just switching on & off continuously. No Garmin forum guru could fix it. F*ck!

Ultimately I emailed the race organizer to see if he could point me in the direction of another GPS device. Kindly he lent me his. Drama over, sort of.
Pre race fuel: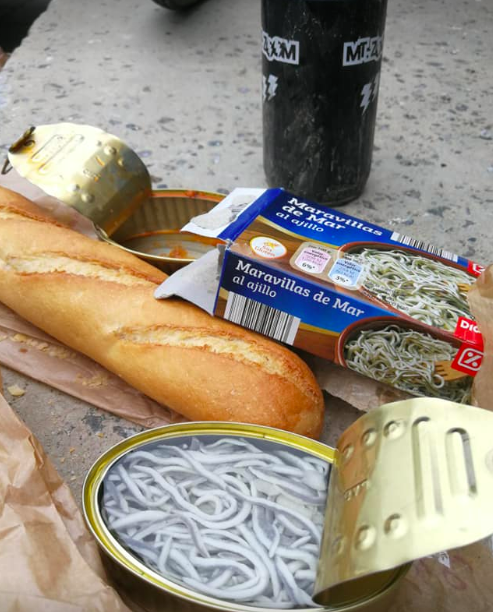 Race day.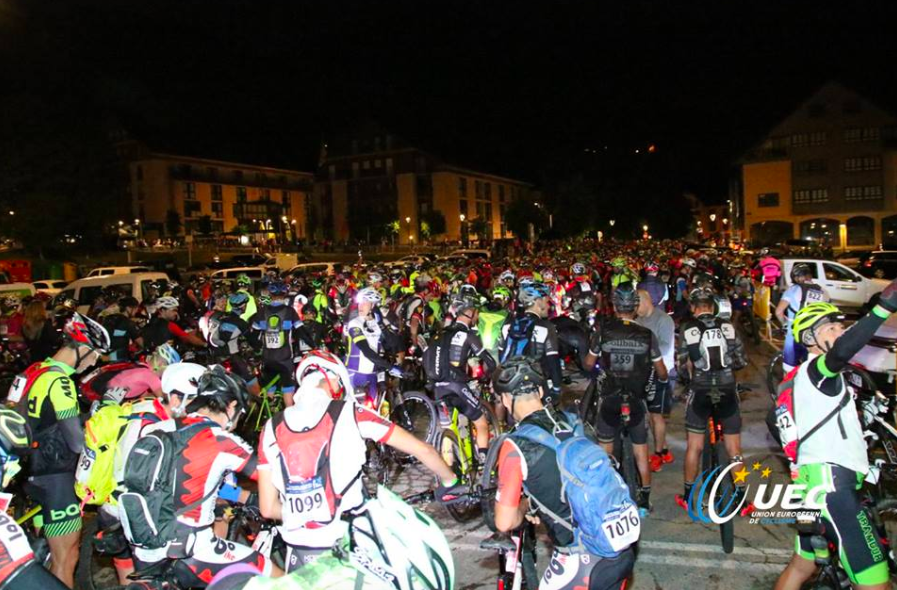 It's an early start, 5.00am. Yep, porridge at 3 ☹. Sunrise was scheduled for 6.20am so you have to start with lights. There is some gridding based on National Federation nominations & some Ultra Endurance series ranking. Anyway I was back in the scrum.
It's not so critical to be gridded as the first climb is long. You initially climb up out of the town of Vielha on a concrete road, about 3 riders wide. You eventually pop out onto the main road before heading into a very long tunnel of 8km. It's important to be in a good group on the road into the tunnel. I didn't go crazy on the climb, the legs were feeling good and I found a strong rider to ride with. We moved up from group to group. Luckily a big lead group of about 50 riders had sat up a little in the tunnel & I latched onto the back of it.
The first descent started towards the end of the tunnel and then turned off into a misty valley. My glasses almost immediately steamed up so my vision was poor in the dark. I eased up and tried to follow the riders ahead as I couldn't really go too fast on the loose downhills. I passed about 5 riders with punctures. I made one navigational mistake, but it was minor compared to the year before.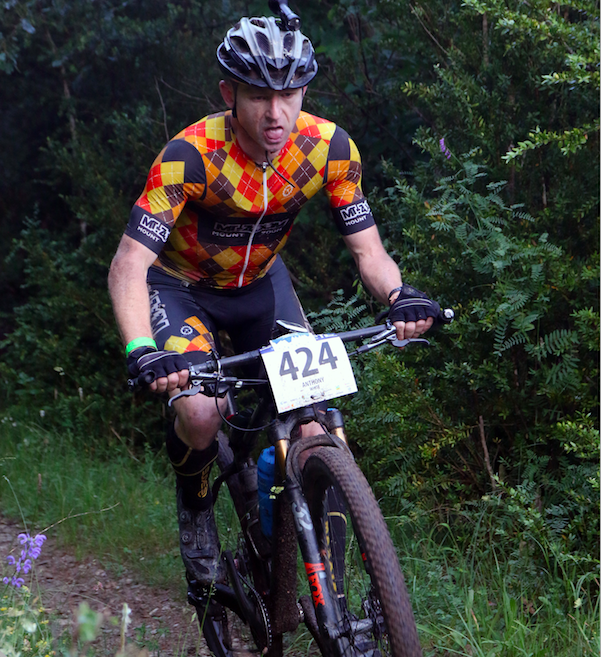 It was quite beautiful being above the clouds in the valleys on some sections and I took in occasional sneaky views. Nothing too eventful happened in the first 50km, apart from a couple of washout gravel crashes. My tyres were pumped too high. I held my position, riding with 3 others who seemed quite strong.
I topped up my bottle at feed zone 2, but could have lasted to the bottles/gel I had stashed in the grass a day or so earlier (cunning hey!) around the 75km point. I took a quick breather, watered the shrubbery and carried on up a long gravel climb. It would take a few hours to catch the guys in this group. I found it a bit frustrating racing a GPS route on my own. It meant concentration on GPS rather than ahead. I prefer a few riders around. As they say, two heads are better than one … even if they are just sheeps heads. Yes, that old saying.
Temperatures started to seriously rise at about 9am. The race seemed more technical in the singletrack than I had remembered. These sections were just about rideable with lots of big rocks, but I often took a sensible approach and dismounted rather than risking caving a wheel in.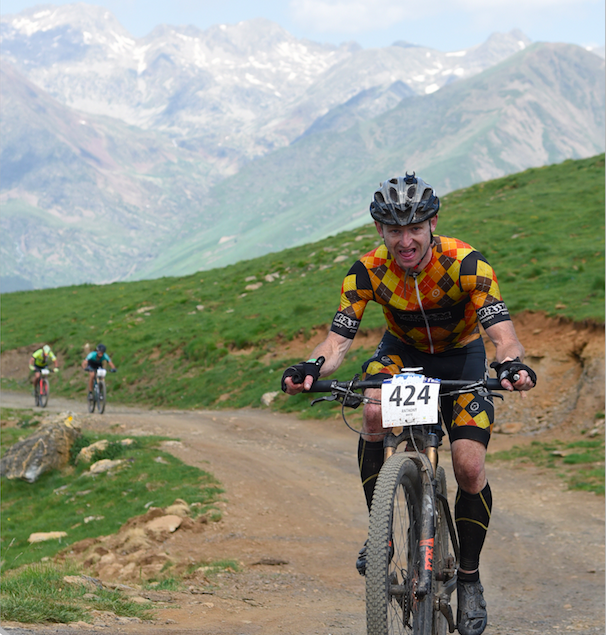 I wanted to get to 100km at above the 2000m mark which involved the biggest climb of the day. I remembered from the previous year that I was strong from that point to the end. The climb took ages which lots of false top switchbacks I passed 6 riders, but 2 came back at me towards the top.
At the feed zones I would empty some energy powder from one bottle into the other & get them to fill up while I would tinker with the bike a bit. From the half way point to the end it was less steep with power climbs & a fair bit of road. I had a 2.2 Ikon tyre on the front and a 2.1 Thunderburt on the rear. This was fast rolling in the second half of the race, although I would go for 2 Ikons in retrospect.
I continued to feel strong & caught a few more riders. However, at around 9 hours into the race I was having problems with the borrowed Garmin. The battery was very low & the spare 2 cells were not connecting to charge. My GPS was off between the 3rd & 2nd from last feed zones, so I had to hang with a group that was really weakening. At the penultimate feed zone I made a final concerted effort to get the battery to connect, and it did. It did want to turn off every few minutes though, seemingly not registering that I riding … a bit like that film Speed … if my average speed dropped it would threaten to turn off before I pressed the ride button. Weird. Anyhow I pushed on now alone on the final 15 km climb. I was hoping to catch more riders but only caught one just before the last feed zone. It was very hot now and Spanish families were BBQing & swimming in the pretty river up the valley. It was tempting to stop and blag a beer.
Top of the final climb: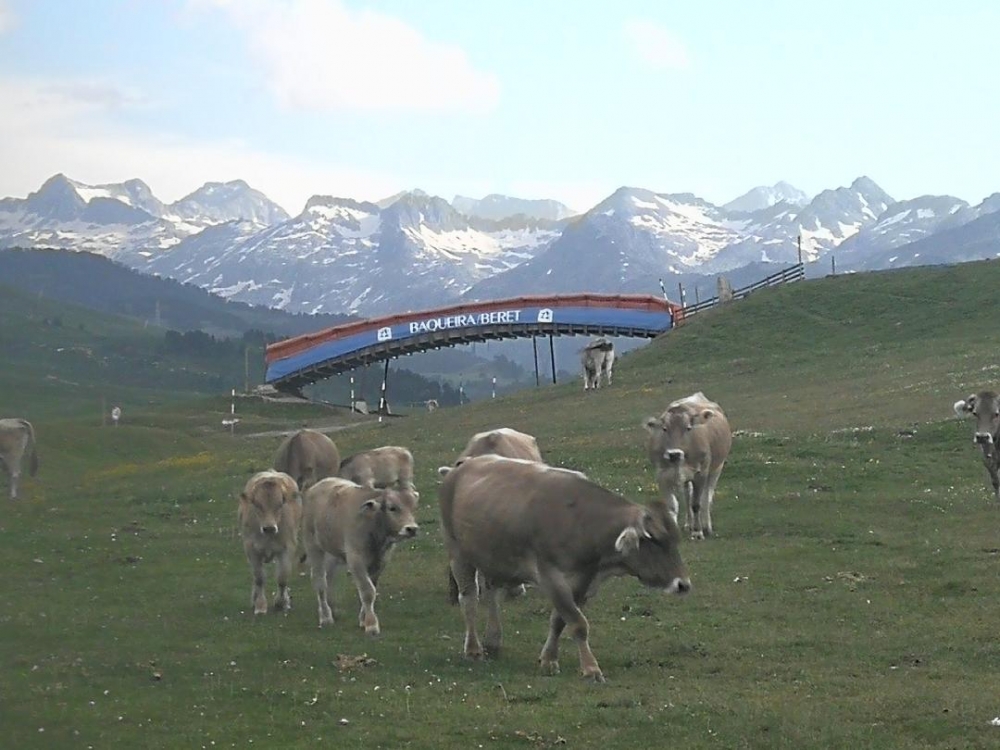 The final 15km descent was ace. I had practiced it before the race and enjoyed it now, wary though of any kamikaze guys coming from behind. The year before I could hardly hold my bars it was so cold and wet, but this year I almost caught two riders ahead on the finishing straight in Veilha. Super happy to finish in one piece and get some cold drinks.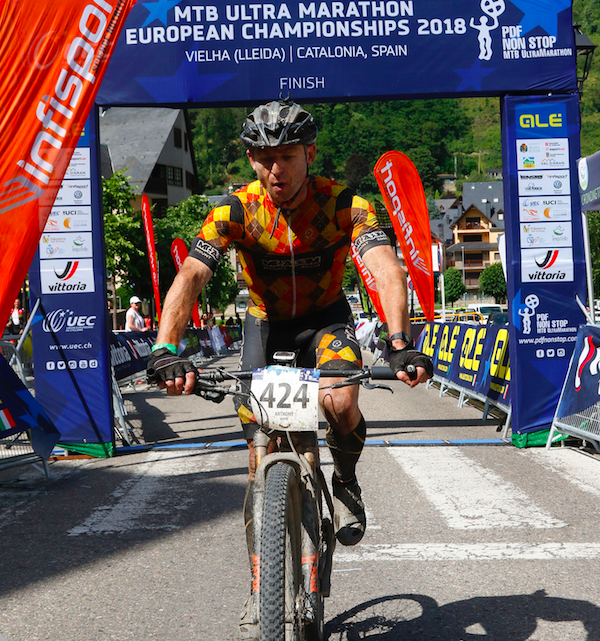 I finished in 11 hours 54 mins. The overall winner did just 10 hours! It's difficult to know which age category riders are in, half the field looks like weathered skinny guys that could be in mine. I only found out I had got 2nd in my age category when I got back my hotel room. 41st overall. Yay, "maximium stokage" … as they say.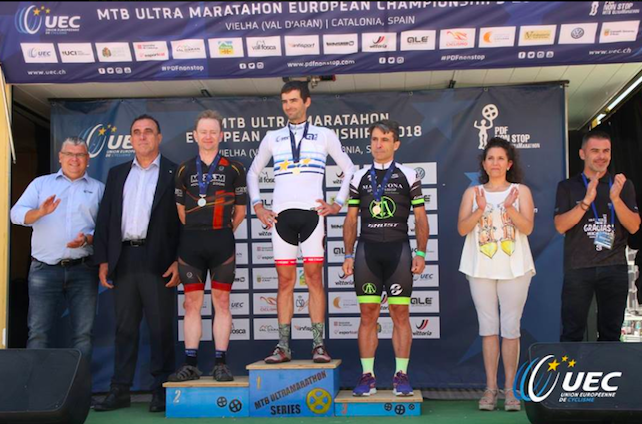 This is a race that can get under your skin. It's so long with so many challenges it can be quite compelling to do it over & over again. Recommended. Out of the really long marathons which I have experience of, it's harder & more technical than the Grand Raid Cristalp & the Salzkammergut Trophy but the full MB race is probably the toughest.