---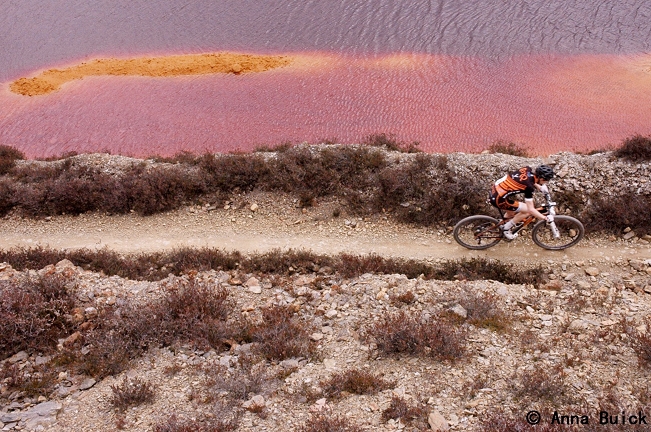 BCXCS 2 2013 Wheal Maid Valley Report
Share on Facebook
Share on Twitter
Published: 1st May, 2013
AFTER MANY HOURS TRAVELLING, WE ARRIVED ON THE MOON�

And what a refreshingly exciting and apprehension-inducing landscape it was. Jay and Maddie Horton had taped a trail through testing topography and technical terrain. Wheal Maid Valley is a venue steeped in history; the epicentre of the world mining in the early nineteenth century, the ignition for industrial revolution, and now, undoubtedly, a location which will form a hub of UK mountain biking and will catalyse a reformation in cross country courses.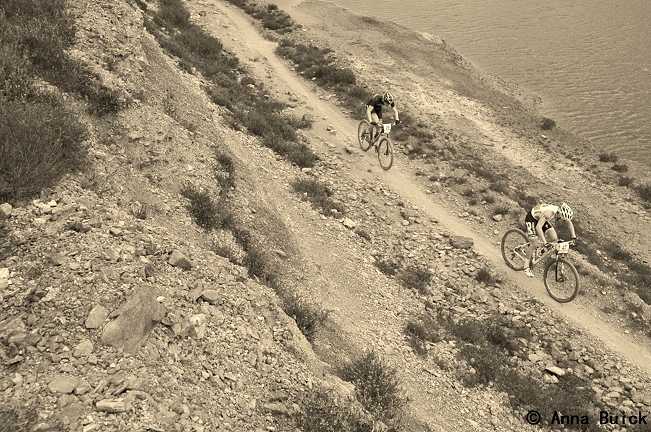 A three and a half minute win would suggest a non-eventful race at the head of the Elite Women's field for Sally Bigham (Topeak Ergon RT), but that wasn't quite the case. A broken front mech on the first lap forced Bigham to ride the remainder of the five lap race on the big ring, a feat which understandably looked a little laboured in places but was not altogether surprising given her the world-class talent. Even with Bigham's mechanical difficulties her lead looked unassailable very early on. Behind her matters were not nearly as settled. Serbian National Champion Jovana Crnogorac (Orange Monkey Pro Team) led the early chase with Lee Craigie (Cannondale Racing), whilst Beth Crumpton (Hargroves), Mel Alexander (Contessa Scott Syncros) and Maddie Horton (Certini) came through after one lap within ten seconds of each other and looked to form the forthcoming battle for the podium spots. Given her lap times, Jessie Roberts (Torq Performance) would have joined this battle had it not been for first lap punctures. As the race progressed Craigie settled into second - obviously comfortable on a course she highly rated - and the two young riders in the top five swapped places; as Crumpton worked her way up to third with three very consistant laps, Crnogorac slipped back and was caught by Alexander. As they came into the finish of the penultimate lap the two riders were wheel-to-wheel, but having knocked her handlebars Crnogorac had to stop for technical assistance and could not get back on terms with Alexander. It was not the result that the Orange Monkey rider had hoped for, but she nonetheless enjoyed her first trip to England (although, predictably, she did complain about the weather!). Mel, on the other hand, was pleased with her fourth place and, I am reliably informed by her husband, will now treat herself to a pair of Gas jeans!
Lee Craigie once again finds herself at the top of the series rankings, while Beth Crumpton - who has quickly and confidently established herself in elite ranks - sits in second, and her fellow first-year elite Becky Preece is happy to be in fifth. Mel Alexander sits third overall.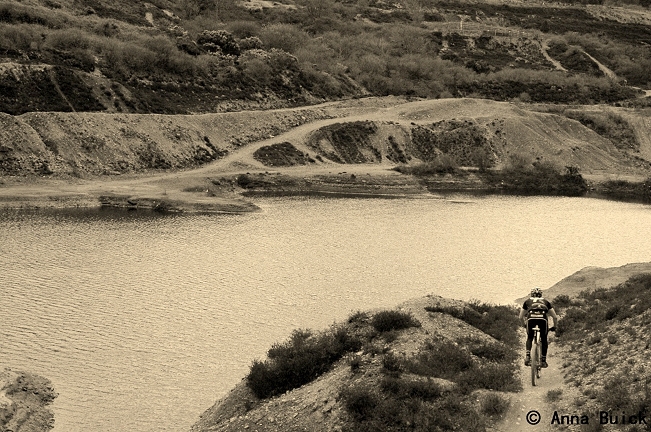 The young guns came out to play in the Elite men's race with the GB academy and Superior Brentjens' gruesome twosome of Grant Ferguson and Kenta Gallagher heading up the race with Fluid Finn's Hamish and Seb Batchelor to make something of an awesome foursome! Oli Beckingsale (Endura MTB Racing) joined this train of leaders for the middle part of the race but recent illness was the likely cause of his fading form from lap five onwards. Behind Beckingsale, Rab Wardell (Trek UK) was showing no signs of slowing down and, lap by lap, was reeling in the race's most decorated rider. Wardell's recent stint of racing in Germany has obviously springboarded him into form and he was able to bounce back from a disappointing Round One result to out-sprint Beckingsale to take the fifth and final place on the podium. GT-Muc Off's Dave Henderson was also racing in Germany earlier this month, but he was bouncing off the ground rather than back to form! Despite not going well, he loved the course and completed the race, a testament to the Horton's vision and work. Back at the front of the race, and also singing the praises of the track, was Ferguson who later explained his sprinting abilities versus Gallagher's as akin to him standing still. With that in mind he attacked on the penultimate lap and pulled out a gap of twenty one seconds to take his first ever elite victory. With the younger Batchelor brother having been distanced from the group, it was Hamish and Kenta left to fight it out for second place. Having found the breath to shout "go on Frog!" to his teammate as the riders weaved their way through the bottom of the quarry, it was not surprising to see Gallagher win the battle for second, managing to pull out an eighteen second advantage after attacking on the same, beautifully described, "drag before the two corners next to the fence" that Ferguson had on the previous lap.
With Sherwood's second place rider Paul Oldham not finishing in Wheal Maid, and Wheel Maid's second place rider not finishing in Sherwood, Ferguson is comfortably leading the series standings. Looking ahead to Round Three at Hopton Woods, Sunday's top five will hope they are feeling race-ready rather than in need of rest after the opening World Cups, and Beckingsale will surely aim to emulate his win from last year. It looks like the racing will be as hot as last year's weather!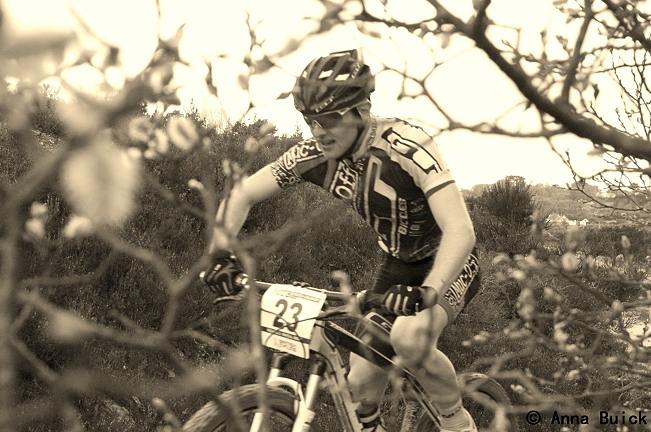 Edward MCParland - GT Muck-Off Racing
Both the female and male Junior races saw dominant performances from their respective winners. Alice Barnes (Scott Contessa Epic) was once again the convincing winner in the girls' race, proving Sherwood was no fluke and that with her power also comes technical prowess. Second placed Imogen Buick (Newdales Cycles RT) is also a rider in her element on technical courses, an asset which helped her win the mid-race tussle with Isla Short (WXC). Short finished third and local rider Lucy Allan (Fully Sussed) was fourth after a strong start.
Mike Thompson saw off the challenge of Sam Stean, Ian Paton (Ben Wyviv CC) and David Creber (Malvern Cycle Sport) to take the Junior win. By the end of lap one he already had a forty-five second margin over the chasing trio. These three chopped and changed over the next three laps. Creber was consistent while Paton was able to up the pace on laps two and three to secure his second place, and Stean lost time on those laps to drop outside the podium positions. Billy Harding (Orange Monkey Pro Team) was looking strong until a nasty crash warranted calling out the ambulance which curtailed his race but seemingly not his season.
Whilst the Expert Female podium of (first to third) Nicky Healy, Hollie Bettles and Helen Clayton were spread across eight minutes by the finish, the top three in the Male category were separated by a mere three seconds, with each of their six laps within the same margin. On the line it was Lee Gratton who took the win from Scott Clipstone with Dexter Hurlock in third.
Fiona Innes topped the Sport Female podium, flanked by Heidi Gould and Hannah Attenburrow in second and third. In the Male race Ross Flashman took a tidy victory over Matthew Dewis and Ashley Evans. If the first two rounds are anything to go by, the series competition in this category will be particularly hard fought and unpredictable.

The Youth Female category was led by the same three riders as at Sherwood. Ffion James came out on top on that occasion and Amira Mellor was second, but this time neither rider could match Martha Gill who claimed the win by twenty-four seconds. Mellor was in second for the first two laps but a strong final lap by James saw her overtake her rival and claim the second spot on the podium.
The Male race was an equally exciting affair, although it was all change from Sherwood at the front of the race. Calum Magowan had trouble on his first lap, losing forty seconds to his competitors and potentially the race win. He managed to pull back up to third spot but could not get back on terms with race leaders Arthur Green and Frazer Clacherty, the latter who posted the fastest lap of the race on his final lap to take the win from Green.
A strong and determined ride in the Juvenile Female race saw National Champion Emily Wadsworth twice pick herself up from the ground before she had even left the arena. Wadsworth was not the only rider to fall foul of the slippery grass corners after the finish gantry but with only two laps to race and the rest of the field already out of sight, and, by her own admission, feeling shaken and panicked, to fight her way through the entire field and take the victory was particularly impressive. Behind her Megan James was second and Patsy Caines bettered her fifth place at Round One to finish third.
The margin of Dan Tulett's victory was significantly decreased this weekend, although it remained impressively large. Tomos Nesham was the nearest challenger and Harry Yates took third.

Donna Morris was the only Master Female rider but completed four fast, consistent laps to take victory and help her overall title ambition. In the Male Master's race the battle was once again fierce between Jonathan Pugh and Phil Morris. Although there was around thirty seconds between their lap times for much of the race - with Pugh slowing whilst Morris got faster - there was only one second in it when it really mattered. Pugh took the victory in the sprint for the line, and having spent his pre-race preparation time handing up bottles to the Scottish Elites rather than warming up, Paul Newnham took an impressive third place one minute back.
Caroline Goward was the convincing winner in the Veteran Female race. The addition of Jane Cumming, who took second, on the start line pushed Helen MacGregor and Alison Holmes down a spot from Sherwood to third and fourth respectively.
Mark Chamberlain was somewhat off the pace at Round One but he was a comfortable winner at Wheal Maid Valley. Behind him Paul Hopkins was second again and Crispin Doyle also moved up the field to take third position.
Kim Long managed to gain two minutes a lap on her nearest rival, finishing six minutes clear of Elizabeth Clayton in the Grand Vet Female class. Hilary Bloor took third a further six minutes back. Peter Harris also won in style, beating Timothy Stowe, Ian Wright and Roland Tilley who fought it out for the top three. Stowe and Wright joined Harris on the podium.
Vic Barnett showed what World Champions are made of by winning the Super Vet category with apparent ease. John Lloyd took second and Gary Wallbridge was one of a number of Guernsey Velo riders to make the trip worthwhile with his third place.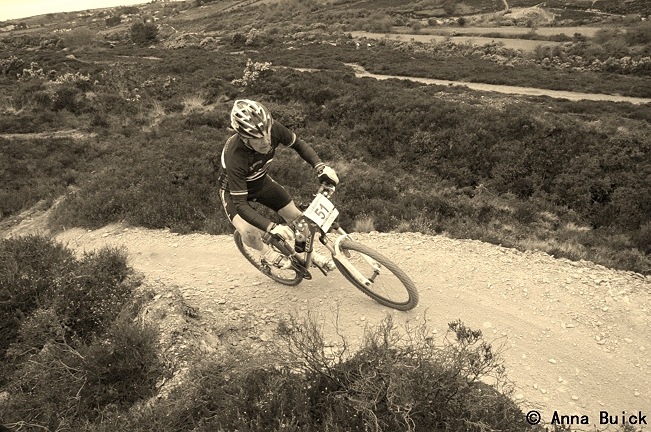 Victor Barnett - Welland Valley CC

Finally, between the practice sessions on Saturday were the Open and Fun races. Despite not holding British Cycling licences, these guys, many of whom haven't raced before, still rode the same course and had a blast while doing it! Steve Birchill took the win in the Open race whilst Harry Birchall was victorious in the Fun race.
By the sounds of it, most riders had a 'fun race'. A race that required skill and strength, concentration and determination and which drew from the racers a positivity and enthusiasm which seeped into the atmosphere of the whole event.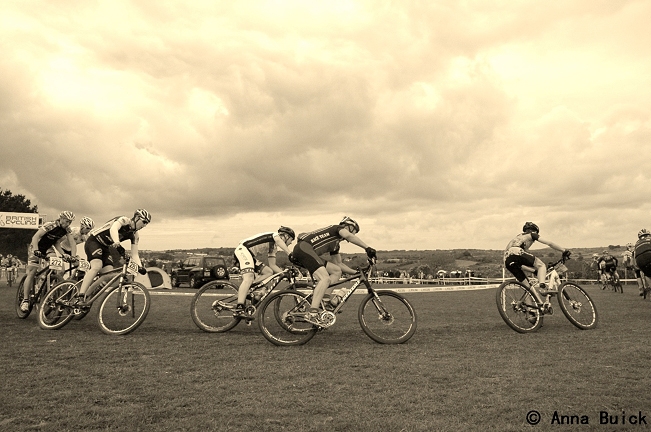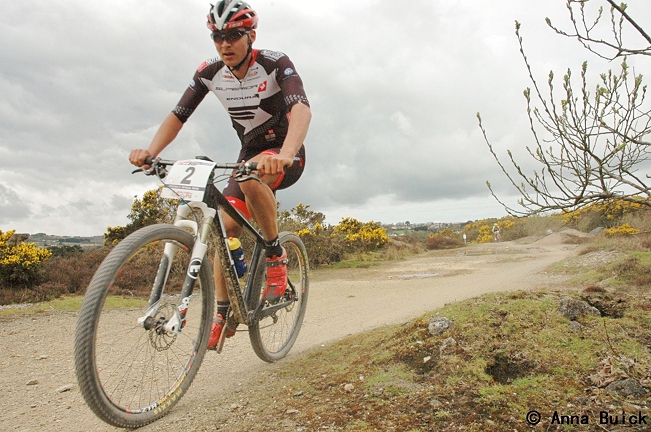 Kenta Gallagher - Mountain Bike Racing Team (SBT)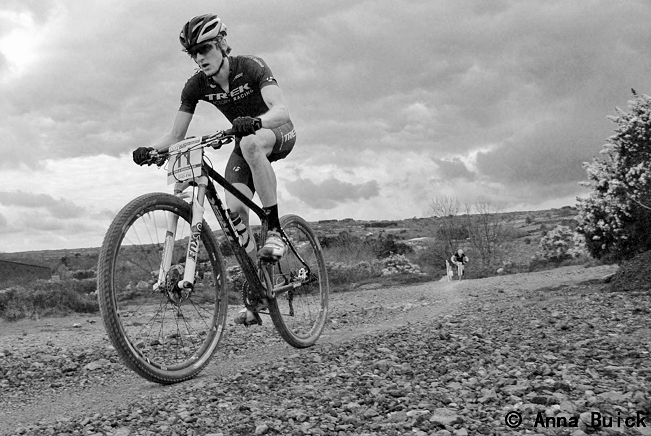 Robert Wardell - Trek UK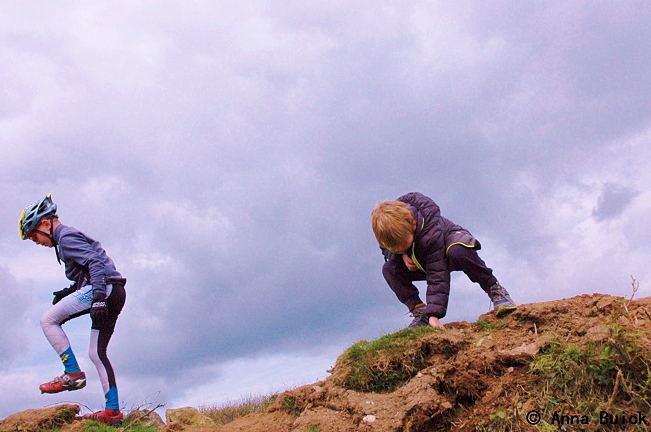 Wheal Maid Valley really is a playground with great trials, dirt jumps and berms.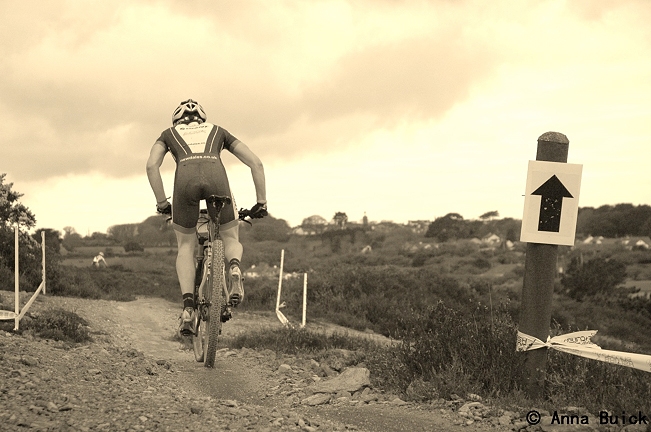 ---
More on the BC National Cross Country MTB Series 2013 Round 2:
Event Calendar Listing
Blogger Info:
---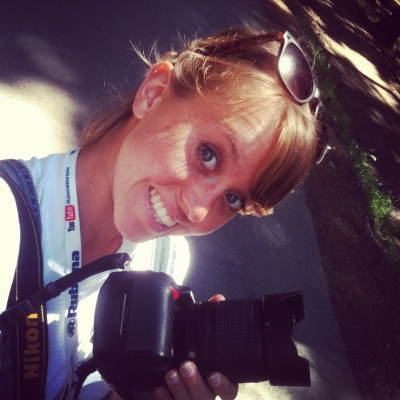 Read More By Anna
---
Disclaimer:
This blog post was written by a third party and their views do not necessarily reflect the views of XCRacer.com