---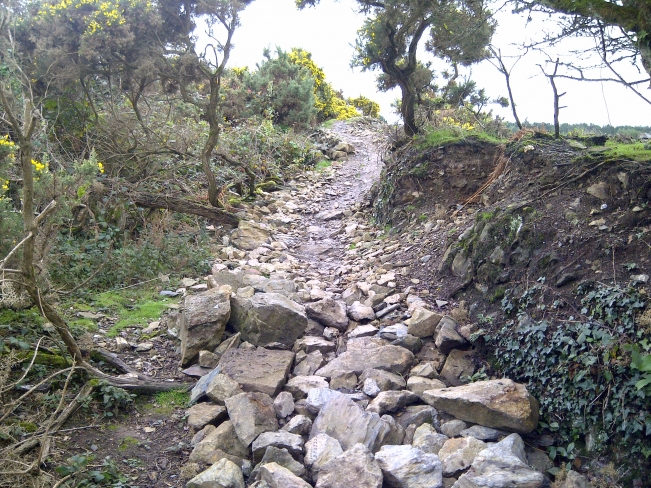 Fully Sussed Summer Series Round 2
Share on Facebook
Share on Twitter
---
Published: 19th March, 2012
Fully Sussed Summer Series Round 2 - Life on Mars!
Rumour has it that the Somme-like conditions of Round 1 triggered the now infamous South West Brake Pad Shortage of 2012. Round 2 will be nothing like that, although the local dentists might be busy.
For Round 2 on April 1st, we head to the never-raced but oft-ridden trails of United Downs, near Redruth, more commonly known as 'Mars'. If there was a Master Craftsman Award for trail building, this place would be a prime contender with their marvellous dry-stone-walling berms and jumps. No shonky piles of logs and wattle and daub for these boys, this stuff is built to last. The area features heavily in many a 'back in the day' conversation and for those that think that there is no mountain biking west of Dartmoor - oh you poor ignorant fools!
Mars is based around an old pasty quarry. Elusive devils, these pasties, there are herds of specially trained pigs across Cornwall used to sniff 'em out before the area is strip mined. At Mars, the result is that the dirt is now impregnated with traces of heavy metals (insert own joke here) and arsenic - which is practically one of our 5 a day in the South West. We are therefore obliged to warn riders of the following -
• DON'T EAT THE DIRT!
• IF YOU FALL IN THE WATER - DO NOT INHALE!
Course wise, it's stone, rock and hard-core all the way. Rip off the mud tyres with a sneer and stick on the semi slicks. We've had to buy a few more triple arrows and build a 'c' line on the Leveller to complement the existing 'a' and 'b' lines. It's not very hilly (by our standards) and is a game of two halves - one side is seriously technical and the other allows you to spend half a lap panicking.
We are indebted to Gwennap Parish Council and Cornwall Council for their understanding with allowing us to use the land, despite the Environment Agency's warnings!
As with Guinness, Skinner's Ale improves the closer you get to the source and with the brewery only 6 miles away, the prizes for the seniors will be in top condition. But don't worry, unlike that dodgy brew you insist on buying every time you go to Greece, it'll still taste great when you get home. Bike fettling tools from Fat Spanner also grace the podiums, and I imagine they were well used after round one.
One of our highlights from Round One was the incredible turnout and quality of competition among the Youth and Juvenile. For Round Two, the idea remains the same, with a morning of timed skills trials followed by a short course xc race in the afternoon. The tweak for this round is that your combined time for the morning will determine your handicap for the afternoon's race. Racers will be set off at intervals, with the mornings fastest / most technically gifted off first. So no need for elaborate calculations -it'll be old fashioned 'first over the line is the winner.' And again it'll be Shred's genius pizza box prizes for the podium.
With Maddie's fleet of bikes now cluttering up our garage, you will be able to take out a women's specific 29er for a lap of the course. Beware - trying a Specialized 29er is likely to cause severe damage to your bank balance. Contact Maddie at Fully Sussed info@fullysussed.co.uk to book a bike. Specialized will again be providing the prizes for the women's categories and again we will be giving prizes for the first 3 elite and non-elite riders.
We will be closely monitoring the Fun categories and expect the top riders from Round One to man up and join in one of the grown-up categories. Event support this time comes from Ricci Bike Chain and they will be able to get you back in the game should the flesh prove willing but bike weak.
So make sure all your inoculations are up to date and we'll see you at registration.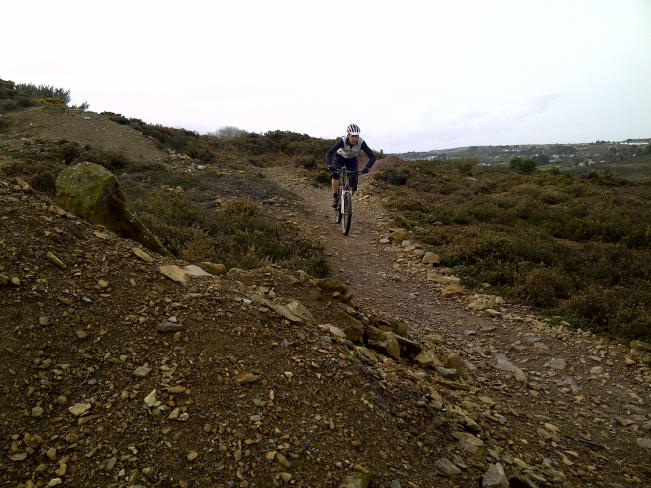 United Downs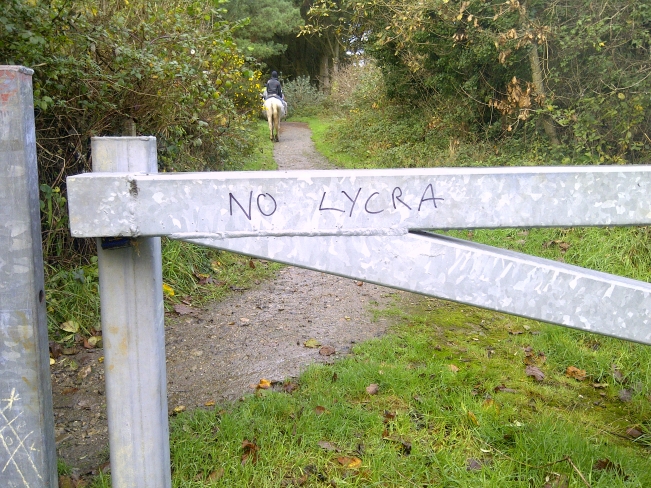 No lycra? ...Just full body armour
---
More on the Fully Sussed SW Series - R2:
Event Calendar Listing