---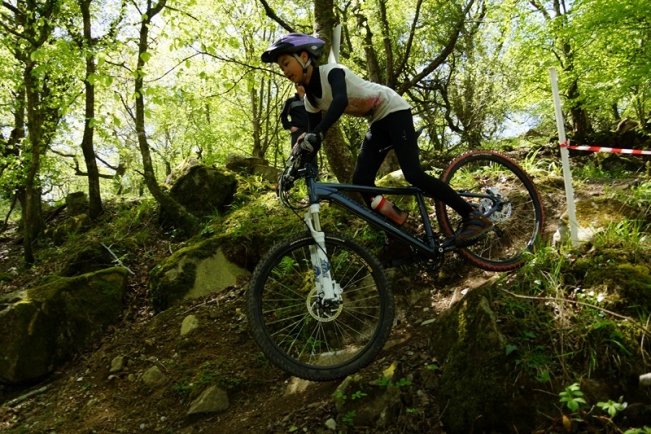 Inter-Regional Youth Mountain Bike Championships 2012
Share on Facebook
Share on Twitter
---
Published: 4th October, 2012
Considering the monumental nature of this event, it seems to have sneaked in under the radar. If you are involved in the proceedings, however, it is the source of much excitement, nervous anticipation and pride.
This weekend Hadleigh Country Park is hosting the Inter-Regional Youth Mountain Bike Championships. Yes, THAT Hadleigh Country Park; the blood has been washed off the rocks, the mud has been Febrezeed and Liam's injury has been put to the back of our minds.
British Cycling have put together 3 days of competition that will sort out the wheat from the chaff and identify the real all-rounders. Friday will see teams arrive from far and wide for an afternoon of timed skills trials. The South West team are feeling pretty smug and confident about this section as it something they have been doing all season at the Fully Sussed Series. Pride before a fall? Let's hope not, I've got a tenner resting on it.
Saturday is a long day - dirt crit eliminator in the morning will be fast and frantic fun while mass start hill climb in the afternoon will see off-the-scale levels of lactic acid. Then it's just time for a quick rub down off someone with an up-to-date CRB check, a gallon of recovery drink and time for bed.
Sunday is a more usual format cross-country race. The organisers have altered the course to take away all the 'death on wheels' course sections while retaining all the fun bits. The intention is to make it short and punchy and enjoyable to ride without any tears before bedtime. To be honest, most of the youth riders I know are more skilled than 90% of the seniors and so more than capable of riding the full course. Health and safety gone mad? Probably totally sensible - don't want any of us coaches falling off and ruining our rapidly diminishing credibility!
The South West team are revved up and ready to go. From Certini-Fully Sussed we have Finlay Clay and Lucy Allen, Bike Cellar are sending riders Charles Hough and Evie Lane, Southfork Racing's 'Juggernaut' Joe Barker is the only juvenile in the posse, and Taw Velo's Jack Hewlett and Yeovil CC's Patsy Caines complete the van convoy. VeloLoco and Certini are providing the transport, Accelerade are fuelling the team and Southfork and Certini are footing the bill. More sponsors than you can shake a stick at - the Big Society at its finest.
With 14 regions being represented, and up to 8 riders per team, there is sure to be an electric atmosphere in the two hotels taken over for the event. Olympic security specialists G4S are providing the guards patrolling the corridors at night so what could possibly go wrong?
VeloLoco have just got to wade through 4 more volumes of consent forms before they will be able to film the event, but film it they will! Results will be on the British Cycling website next week, but if you are lucky enough to live in the area, come along and cheer on the kids. It won't be long before they are leaving you for dead at your local XC race so come along and get some tips.
Meet The Team: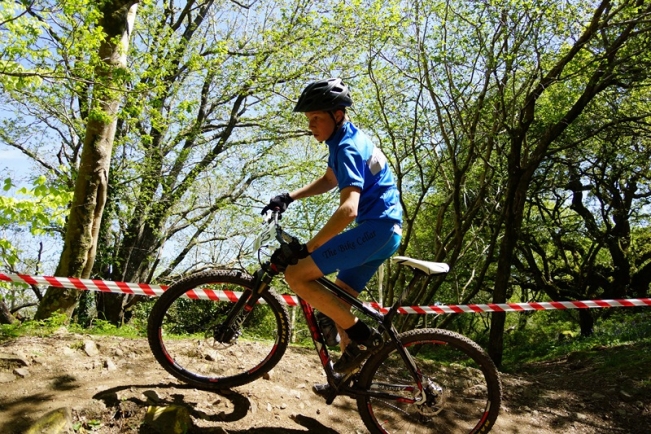 Charles Hough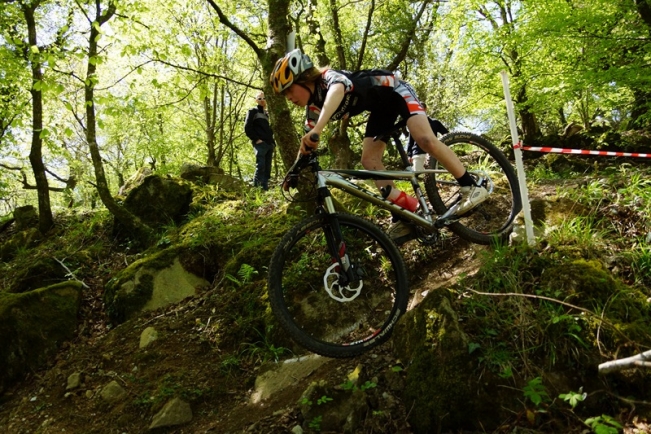 Joe Barker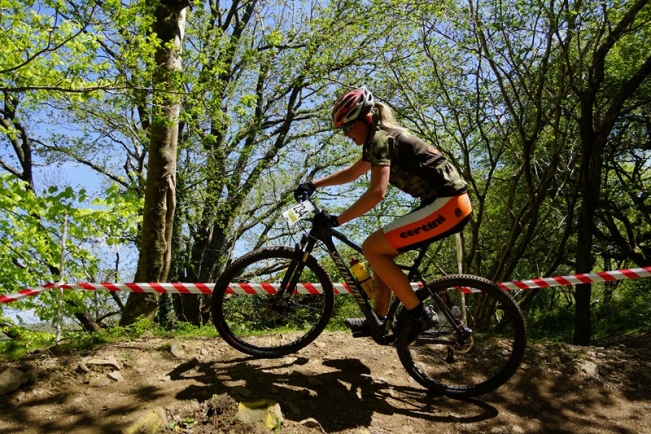 Lucy Allan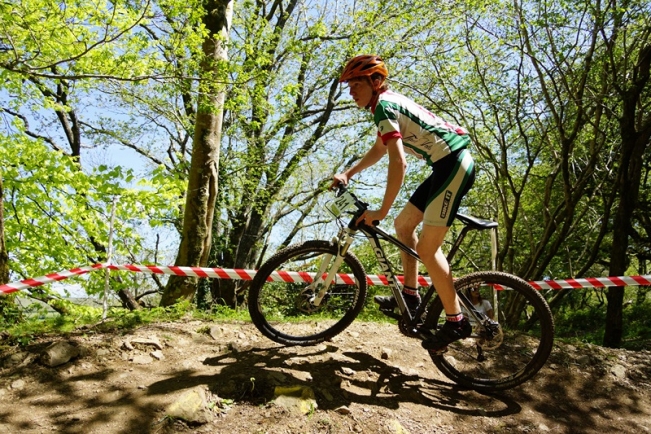 Jack Hewlett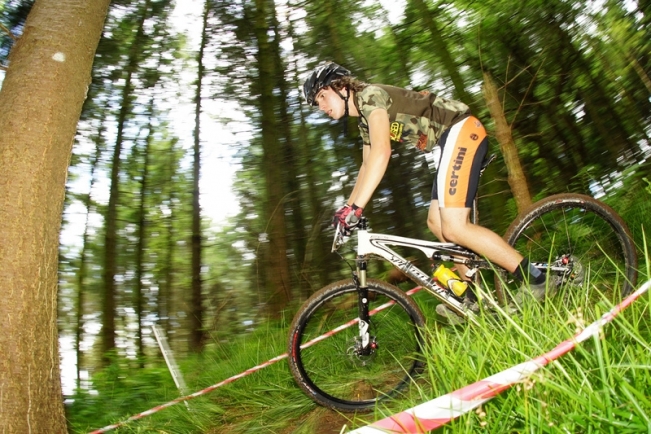 Fin Clay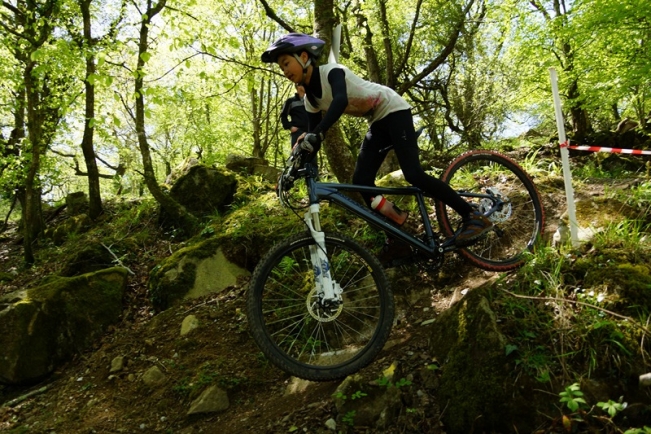 Patsy Caines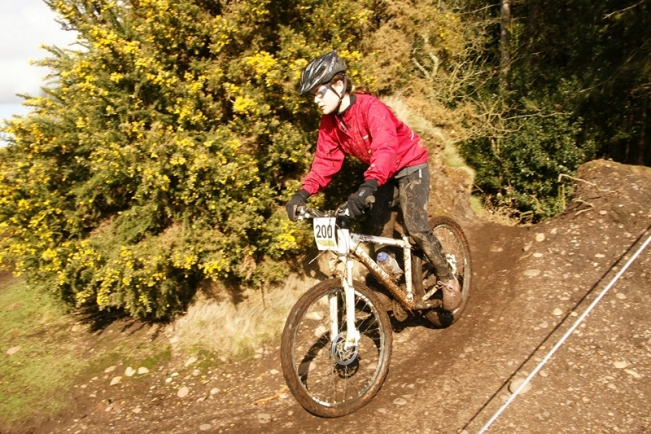 Evie Lane
---
More on the Inter-Regional Youth Mountain Bike Championships 2012:
Event Calendar Listing