---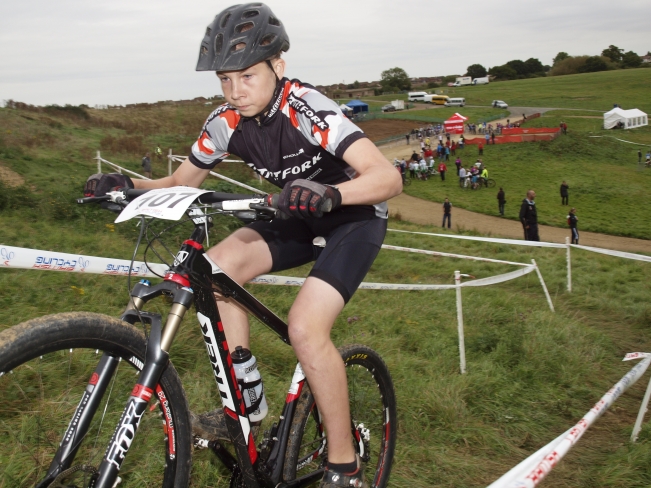 Inter-regional Youth MTB Champs... day one
Share on Facebook
Share on Twitter
---
Published: 6th October, 2012
Damn these kids are good. All those folk that have one of their hobbies listed as 'bad mouthing British Cycling' should have dragged their sorry arses down to Hadleigh this weekend for a perfect example of the best of BC's work. All the kids who have been attending the BC Regional Schools of Racing, and have benefitted from the coaching and practice sessions, are now showing off their skills on one of the most famous mountain bike venues on the planet. Top that!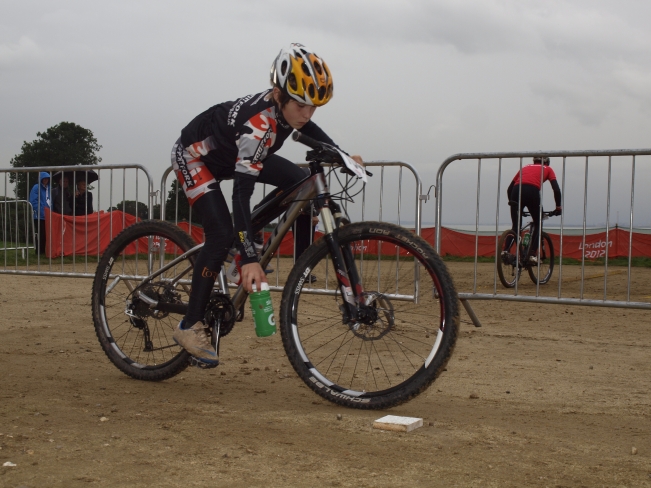 A shockingly early start this morning saw 7 teenagers from the South West and 3 shell-shocked adults hitting the road east. Never like heading east. I can feel the elastic stretching all the way. 7 kids, 8 bikes, 140 different kind of hair product and boxes of chocolate fingers, 70 MPH and 35 MPG.
Hadleigh looks like a desolate wasteland compared to the carnival of the Olympics. But the course is still here; you can still detect the smell of testosterone and get a feel for the event. The organisers have laid on a great 3 days of competition and the kids are so excited you'd think there was free trifle. Today was the skills competition.
For those that haven't witnessed the majesty of the skills competitions, imagine Junior Kick Start from your childhood. There are 6 stations, each testing a certain skill, and the station gets progressively harder as you proceed. You are then scored with either a time, or a score based on penalties. These sections are really ninja stuff and I'd defy 90% of XC heroes to complete them. The kids, however, tackle them with aplomb. For the South West today, we had virtuoso performances from Patsy Caines on the balance beams, Lucy was magnificent on the Bottle Drop, Jack was one of only two riders in baggies (Fin was the other one) and looked smooth throughout, while Juggernaut Joe put in the second fastest time on the slalom and aced the hill-climb…on flat pedals.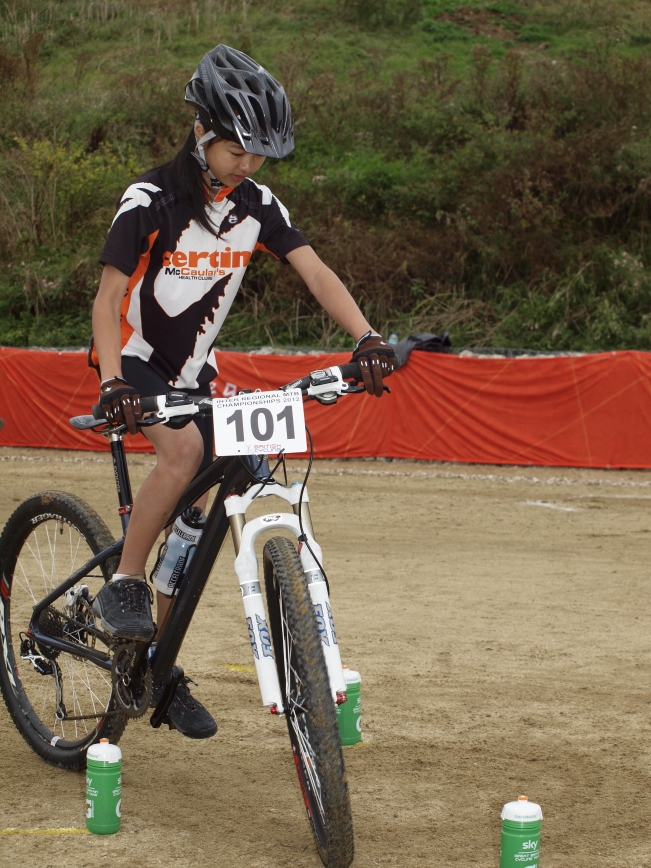 There are 14 regions represented here, with up to 8 kids per team. Imagine Lord of the Flies recreated in Essex. Then put all the teams up in hotels, add a vending machine full of sugary snacks and retire to a safe distance. Funniest moment of the day so far was when Fin and Jack, who are sharing a room, realised that they were also sharing a double bed, like Eric and Ernie. Unperturbed by this, it instead seems to have strengthened the bond between them. Too many cyclists in one place obviously had an adverse effect on Joe, who has suffered an unfortunate leg de-fuzzing injury. He'll never live that one down.
Early scores for the girls put Lucy in 16th place, Patsy in 26th and Evie in 46th place.
The boys have Jack in a stunning 8th place, Fin in 23rd, Charles in 39th and Joe in 43rd.
South West team overall is in 12th place, but tomorrow it's the hill climb and all to play for. Release the kraken!
---
More on the Inter-Regional Youth Mountain Bike Championships 2012:
Event Calendar Listing