---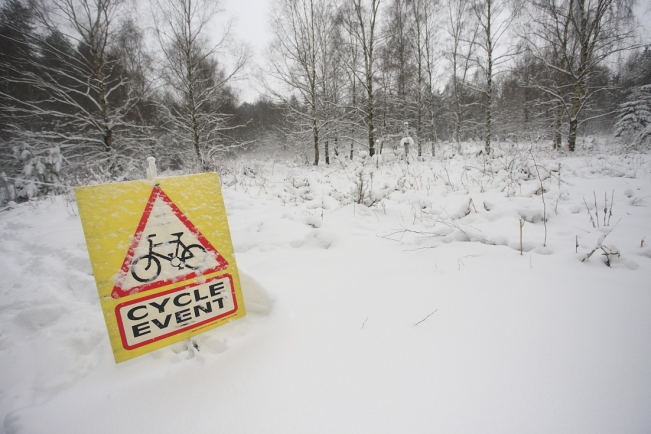 There's No Business Like Snow Business...
Share on Facebook
Share on Twitter
---
Published: 26th March, 2013
Words and pictures by Darren Ciolli-Leach
I'd been looking forward to the opening race of the British Series at Sherwood Pines for months, regularly making trips there to look at the course and find some decent angles to shoot from, and for once actually planning out my weekend in great detail rather than my hap-hazard way of throwing everything in a bag the night before and hoping for the best.
I only live 30 minutes away from Sherwood Pines but figured that if I'd forgotten something I could always nip home. For some bizarre reason (yet unknown to me), I decided that this year I would camp rather than stay in my lovely warm bed at home as I really enjoy all of the camaraderie in the campsite at these events. I would usually get to an event on the Friday evening but seeing as I lived so close I thought Saturday morning would suit me just fine.
7.00am Saturday morning I look out of my window to see what at first appeared to be a scene from 'The Frozen Planet' and half expecting David Attenborough to be in my garden. It had snowed overnight! Which I was kind of expecting but typically in my dismissive english way I thought 'It'll never settle'. It had settled to the depth of a small child.
I checked the race website and various Tweets to see if the race had been cancelled but could see nothing, so I packed the gear in my car and gingerly set off. My usual journey of 30 minutes took over two hours, at least half of that going sideways in a scandinavian rally driver manner, narrowly avoiding cars doing exactly the same in the opposite direction. I finally arrived at the entrance to Sherwood Pines, with a wry smile on my face thinking 'The Stig' had nothing on me. Until I got stuck. Hopelessly stuck, along with numerous cars behind me. Forgetting to pack a shovel was a big mistake but thankfully with the help of some very generous gentlemen I was pushed free.
The weekend could only get better?
At 10am I decided to unload my bike, stick plenty of base layers on and try and see just how manageable the course would be. It was like trying to ride a unicycle through a sand dune! Virgin snow and a frost bitten face that would have put scott of the Antarctic to shame. Solid balls of ice mingled with pine needles froze my front wheel to my forks and only after a good hammering with a hefty stick did they move again, only to find that my cleats had then frozen solid.
The race on Saturday had been cancelled and also the practice laps but people were open to ride the course if they saw fit and after a few dozen tyres had been round it slowly started to turn from snow and ice into equally difficult mud. Slowly the venue started to fill up with riders, each telling of their epic journey to get there through blizzards and snow drifts, although some found it amusing that they had driven from Bristol in only 3 hours!
Saturday night camping was a sorry state of affairs, also a little disconcerting when you neighbours had built an Igloo (which they proudly admired from their swanky mobile home) and had suggested that I had a better chance of surviving the night in their homage to Inuit architecture than I had in my two man tent.
They weren't wrong. I had 2 hours sleep and a nose I am sure I had seen before on Ben Fogle on one of his polar epics (are noses supposed to go purple?). It was -6 when my very kind igloo building neighbours brought me a very welcome cup of tea, and they said they were discussing all night if they would find me alive or not in the morning.
Anyhow, a huge high five to all of the competitors that turned up and made it a great day of racing. I don't have a clue who was there or who won what, but I do know that everyone deserves a big pat on the back, organisers, marshals and competitors for putting in the effort to ensure the day went ahead.
I'm looking forward to the next race (isn't it supposed to be sunny in Cornwall?) - I think I'll pack a shovel just in case.
If you want to see all of my images from the day then please check out this link: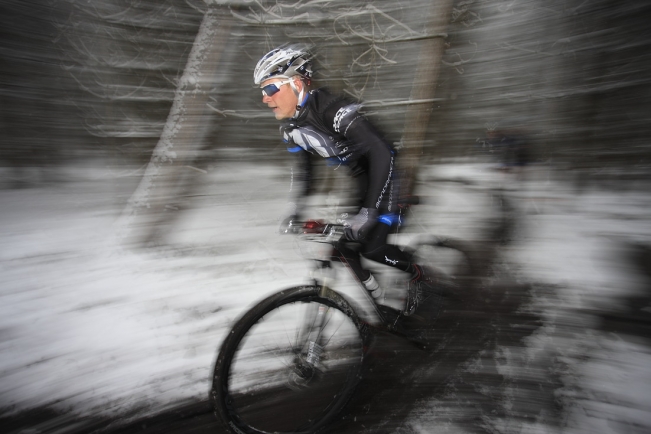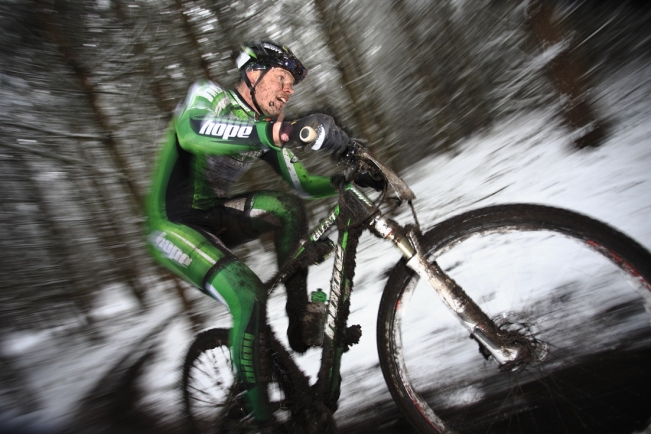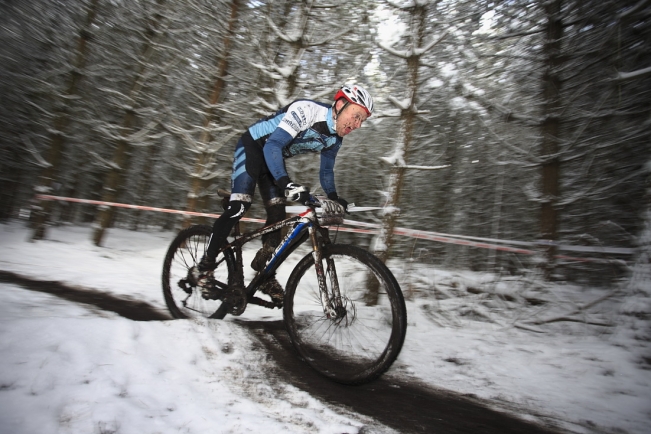 ---
More on the BC National Cross Country MTB Series 2013 Round 1:
Event Calendar Listing