---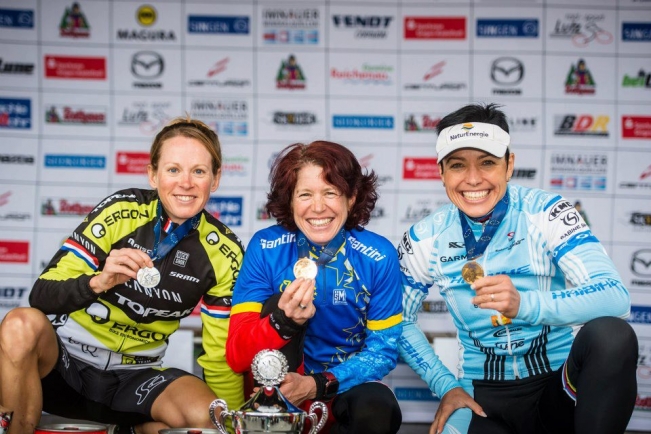 Silver for Sally
Share on Facebook
Share on Twitter
Published: 17th May, 2013
European Marathon Championships: another Silver medal but the best so far
A key race. A big season goal. Things were looking promising a month beforehand: a solid endurance base and good top end speed; a win at the National XC Round 2 in Cornwall; and importantly top level equipment including my new small Canyon 29er.
Great power readings on my SRM the morning before we headed off on our Euro road trip gave me an extra boost of confidence. We packed up our van and headed off to the Eurotunnel. Destination: the beautiful Riva del Garda, Italy, where I could test my form over my first one day marathon of the year.
Entering Belgium I turned to Dave and gave him the bad news: my throat was starting to get sore. This was not good. Characteristics of my illness trajectory typically begin with a sore throat followed by a chesty cough. A difficult decision followed but the most sensible thing to do was to skip Riva, sit back and relax, and try to recover in time for the European Championships the following weekend.
We left Riva feeling a bit glum; it's never nice not to start a race and with the disappointment of a DNF in the Cape Epic, South Africa, earlier in the year we were starting to wonder when our bad luck was going to end. Once we arrived in Singen we had 5 days to find a balance between recuperation, course recceing and trying to keep my legs ticking over. Not easy.
The morning of the race I was still coughing, my throat felt sore and my heart rate was sky high during my warm up. Standing on the start line I was seriously worried and questioned if I was even going to finish the race. I had no idea what was going to happen, but this actually took the pressure off and with a nothing to lose attitude I decided to just go for it and put into action my pre-race plan: make it a fast race from the start.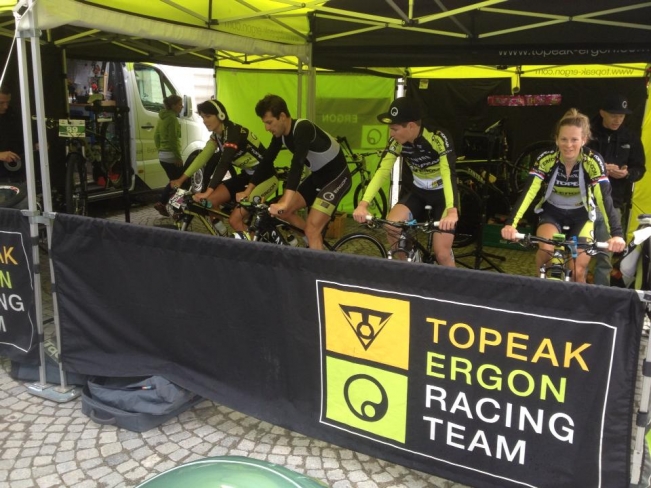 Warming up
Over the years I've been frustrated in women only championship races when I've felt that the pace was too slow in the earlier stages. Aiming not to allow this to happen I decided that if nobody else would get the race going then it was down to me to dictate it. It was a bit of a gamble but I didn't want any regrets this year, so after the first few kms of flat track I went to the front and set a good pace up the first short climb. At the top the group had already split up leaving Esther Suss, Sabine Spitz and me alone. The negative consequence of my grand plan was that if I wanted the pace to remain high then I'd have to carry on working alone at the front into the wind on my own, because neither Esther nor Sabine was going to help!
Was my plan going to back fire on me? I wasn't feeling my normal strong self and I wasn't sure if I could maintain the pace and respond to any potential attacks, in which case Esther and Sabine would gladly benefit from my effort. However, after an hour it seemed that Sabine was suffering and I reasoned that she wouldn't be with us for much longer. Sure enough, after about an hour and a half she fell off the pace and from then onwards Esther started to help me out with the work at the front. After missing my bottle at feedzone 2 and only drinking water for 40-ish minutes I was relieved to get my bottle of Torq energy at feedzone 3.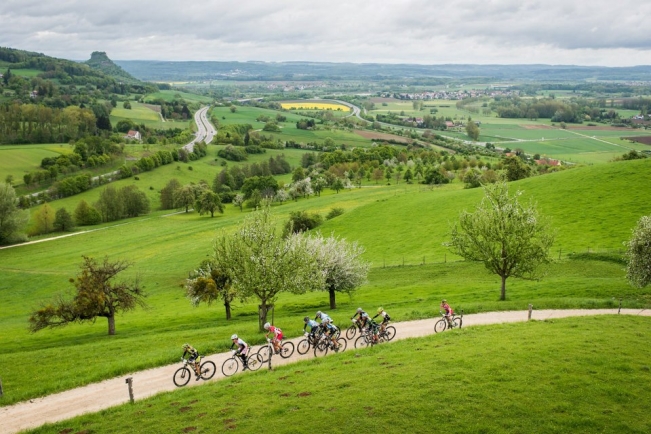 On the longest climb Esther attacked and pulled out a small gap, but I closed this over the crest and passed her on the descent. Regrettably another gap emerged between us on the next climb to the last feedzone. I just didn't have my usual strength - was it my illness or was it because I'd worked so hard up until this point? From here onwards I could see Esther ahead and sometimes I was almost able to close the gap. I never stopped fighting and now I have no regrets. That's a good place to be.
A Silver medal - my third in as many years but the most meaningful by far - is not a bad result. Over 3 hours and 24 minutes, I was one minute behind Esther Suss (5th London 2012; World Marathon Champion 2010) and 6 minutes 40 seconds ahead of Sabine Spitz (Olympic Champion 2008; Silver medalist at London 2012) is, I think, something to celebrate.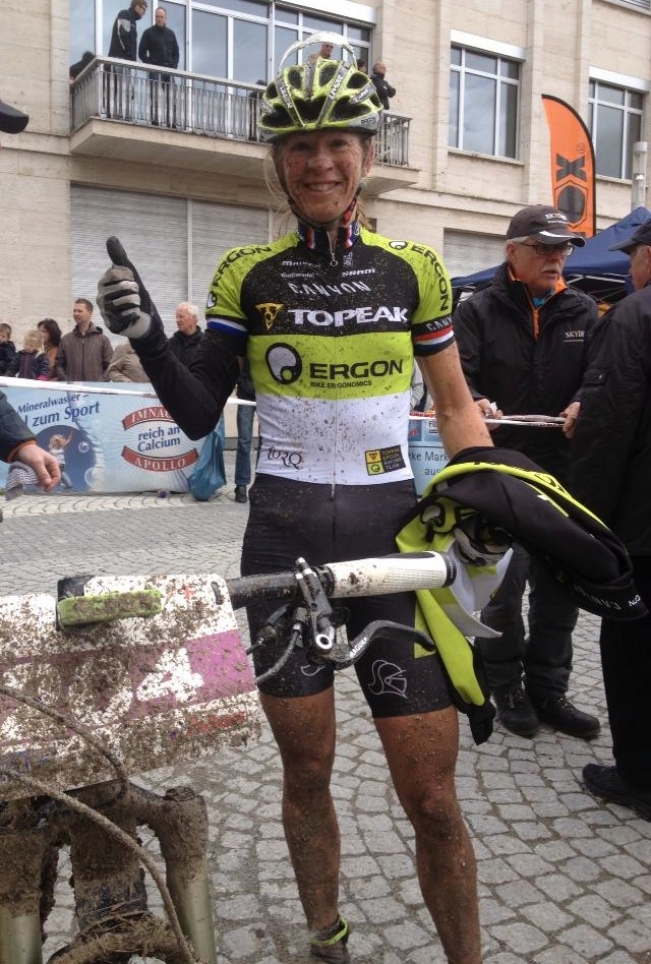 There are many people and products that I'd like to thank, but for fear of making this too long I just want to mention a few products that I genuinely believe in and think that others could benefit from too: Elete Electrolytes, Compressport and Torq Nutrition. These are three products that I used each and every day in training and racing.
To keep up-to-date with my training and racing then follow me on my new website www.sallybigham.com or now on twitter:@ironsally1
Have fun,
Sal
Blogger Info:
---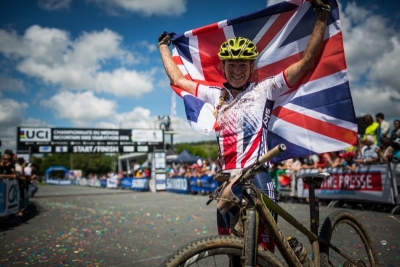 Topeak Ergon Racing Team Rider. European Champion (2016) and 2 x Silver World Championship medals (2016, 2013).
http://topeak-ergon.blogspot.com/
Read More By Sally
---
Disclaimer:
This blog post was written by a third party and their views do not necessarily reflect the views of XCRacer.com