---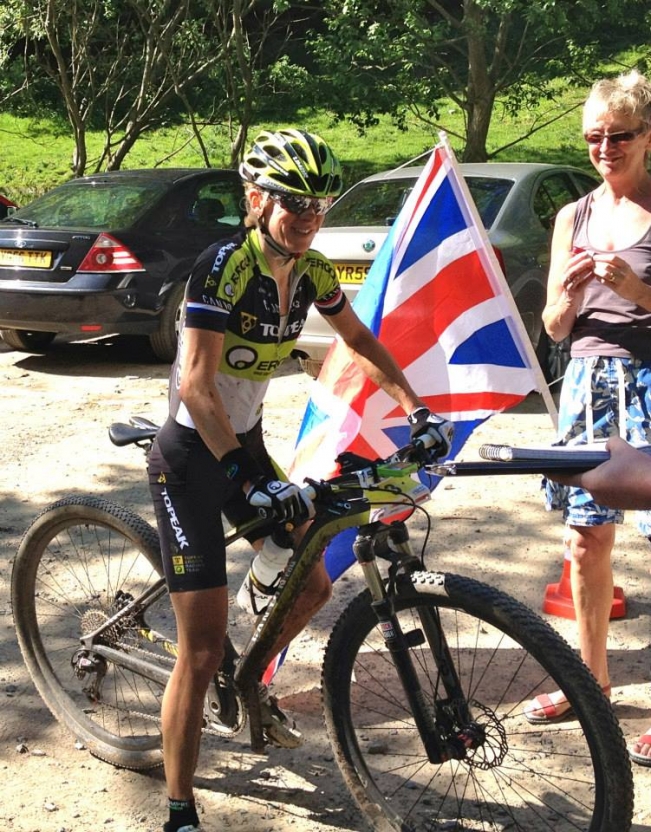 Sally takes title in Selkirk
Share on Facebook
Share on Twitter
Published: 10th June, 2013
After having to miss the National Marathon Championships last year, I was very excited to line up on Saturday. This was my first marathon race in the UK for a few years so it was even more special to race amongst familiar faces. Following my snowy adventure in Austria the previous weekend, the sunny Scottish weather was a very welcome relief.
Riding to the start line my SRM recorded 24 degrees. Correct hydration was critical, I needed to drink every drop of Torq energy and Elete electrolytes to maintain power to the finish line and fend off any cramps. In total I had 2.5 litres of Torq energy mixed at 6% and 5 Torq gels (the last of which was caffeinated). That's 270 grams of carbohydrates over 4 hours. I weigh 50kg, so that gave me 1.35 grams per kg per hour. This worked perfectly; my legs felt strong even on the steep part of the last climb.
Good hydration before the race is just as important as during: in the days leading up to the event I always add Elete electrolytes to my water and in the morning before the race starts I make sure that I drink plenty (I had at least a litre), especially if it's a late start as it was in this case.
The race started in the town of Selkirk where plenty of spectators came out to watch. A neutralised start - which was very civilised in comparison to continental starts! - took riders to the base of the first climb. Great legs meant that I was able to ride a good pace and build a lead of 2.5minutes after 40minutes at the first feedzone. From there onwards my lead increased which allowed me to descend cautiously; avoiding anything sharp became top priority because I wouldn't win any puncture repair races!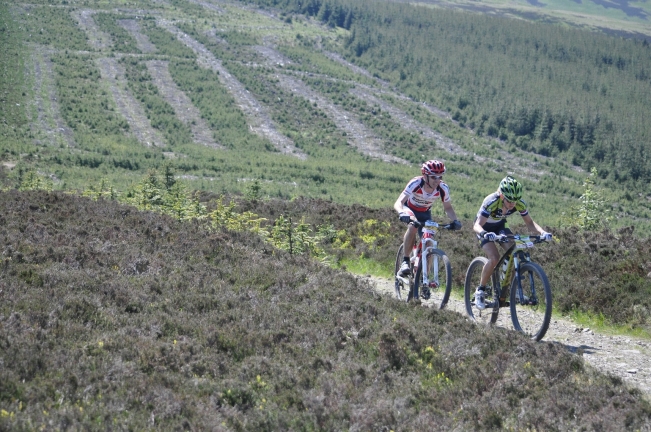 Andy Upton/zupix.co.uk
At times I was having so much fun that I had to remind myself that I was racing. Honestly, the course was cool; packed with singletrack descents as well as climbs. It really does rate highly in my list of all time best marathon courses.
After 3 hours 49 minutes I took my fourth National title almost 30 minutes ahead of Jane Nussli (BMC-Fischer) who was followed by Catherine Williamson (Bizhub). A couple of other girls, including Mel Alexander (Scott UK) and Rachael Fenton (Canyon UK) had some bad luck and sadly didn't get to show what they could do.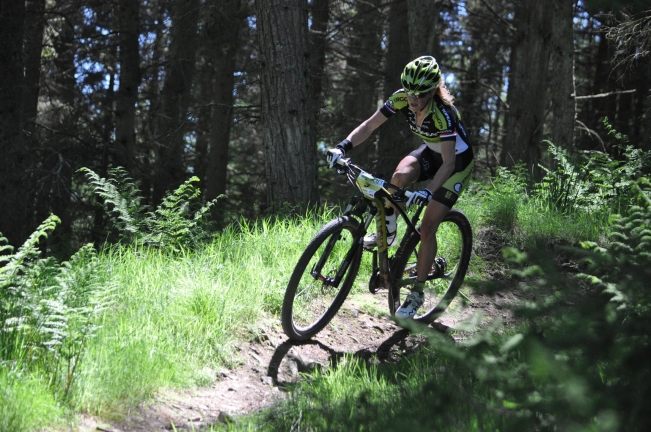 Andy Upton/zupix.co.uk
Thanks to David Padfield for providing mechanical and feedzone support with the assistance of my parents (who rarely get to see me race). I'm very lucky to have Dave support me. Over the years he has learnt so much and now he knows, almost telepathically, what I need and when.
Next stop: World Marathon Championships, Kirchberg Austria on June 30th. Fingers crossed!
follow sally on twitter@ironsally1
In the mens race Neal Crampton took a surprise win from former xcracer team rider Rob Friel and Oli Beckingsale, Oli has a blog
here
. In the Vet category Ant White took the win from Nick raig and Rich Rothwell.
Blogger Info:
---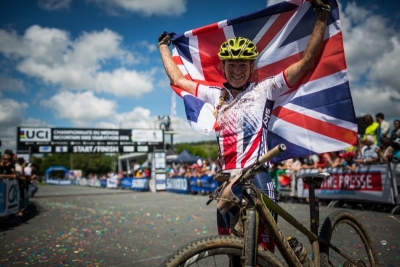 Topeak Ergon Racing Team Rider. European Champion (2016) and 2 x Silver World Championship medals (2016, 2013).
http://topeak-ergon.blogspot.com/
Read More By Sally
---
Disclaimer:
This blog post was written by a third party and their views do not necessarily reflect the views of XCRacer.com