---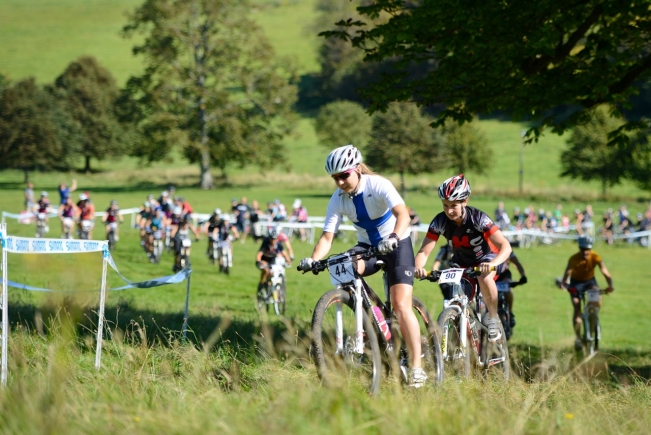 Stilettos on Wheels is back for 2013
Share on Facebook
Share on Twitter
---
Published: 5th March, 2013
The race ran for the first time in 2012 and was great success with around 90 women racing across two rounds. It was a mix of first time racers and experienced competitors which led to an atmosphere on the course which many people commented on. Feedback from riders last year included "Just wanted to say how much I enjoyed the race yesterday. It was so well organised and marshalled, everybody was so friendly and supportive."
Stilettos on Wheels is for women new to racing and seasoned racers and aims to get more female riders into the sport. At many races there are so few female riders that you can often ride for the entire race and not see anyone you're competing against so racing is sometimes not as exciting as it could be. Stilettos on Wheels aims to turn that around and get more female riders into the sport, so women are better able to compete with and against each other. Riders will be able to pick their challenge from a 2 hour or 4 hour race either as a solo rider or as a pair in a relay format.
Both rounds are back for 2013 with the northern round taking place on 18th May at Rother Valley Country Park near Sheffield, a new venue for the race with a course which will be great for all levels of rider. The Brighton Round is back at Stanmer Park on Saturday 7th September. Many of the sponsors are back on board for 2013 with prizes on offer for top three finishers in all categories and spot prizes available for some lucky riders and local bike shops on hand to help with any mechanicals during the race.
Olympian and World Championship mountain biking silver medallist Annie Last, who is local to the Sheffield round of the race, encourages everyone to join in saying "It's great to see more women riding and racing bikes. My advice is just to get out there, give it a go and have fun and enjoy yourself. Good luck to everyone taking part".
We know that starting to race can be challenging or intimidating, so we've arranged to help our new starters with online advice, where we answer all your questions on how to prepare for a race, what to eat during a race, etc.
The races are inspired by the Danish MTB series heelsonwheels.dk which is now running in it's 4th year and famous for it's unique atmosphere. The event has become a fixed date in many ladies race calendars and races have an average of 130 competitors of all skill levels taking part.
Details and further information about the races can be found on the website
www.stilettosonwheels.com
where registration for both rounds is also open.
See you on the start line...
For more information contact either:
Emma Peasland, Sheffield Round, 07889 263379 emma@stilettosonwheels.com
Irene Lachner, Brighton Round, 07535 639070 info@stilettosonwheels.com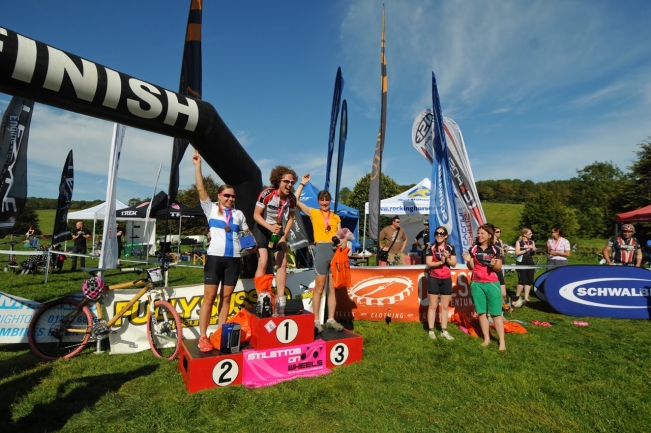 ---
More on the Stilettos on Wheels 2013:
Event Calendar Listing