---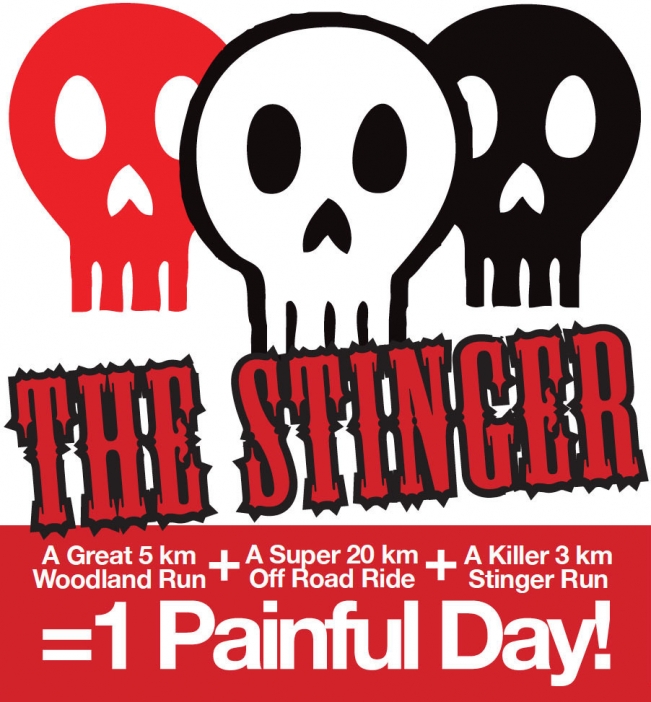 The Stinger 2011 - Run Bike Run
Share on Facebook
Share on Twitter
---
Published: 8th November, 2010
The Stinger returns to Newnham Park, Plymouth. Sunday 13th February 2011.
The event consists of a great 5 km run through the attractive Newnham Park woodlands, then a fast, exciting 20 km ride through Newnham's awesome off road trails and finally the 3 km boggy, wet, traumatic Stinger run which will be etched on your soul for years to come. See you at the start line for what will be a tough race!
On the upside you will be surrounded by the excellent facilities of Newnham Park including hardstanding car parking, hot food, toilets, refreshments, souvenir mug for all finishers and trophies/prizes for top 3 in each cat.
Race Categories:
Solo Categories
Men (18+)
Women (18+)
Veteran Men (40+)
Veteran Women (40+)
Relay Categories (1 runner + 1 rider)
Male Pairs (18+)
Female Pairs (18+)
Mixed Pairs (18+)
Entry Information
This event is now full. There will be no on the day entries
Event Info
The start/finish and parking are based at Newnham Park Shooting Ground. Take B3416 from Plymouth to Plympton and signs for Lee Moor and Newnham Park. After passing through Newnham Industrial estate turn left to Newnham Park and Lee Moor and then next left into Newnham Park Shooting Ground....follow stone track for 1 mile, park, get your number run and and ride...simple. PL7 5BN is the postcode but Sat Nav for this area is very unreliable.
Registration and course recognition will open at 0900 and close at 1030 with all categories starting their race at 1100.
Kit
The first run (5k) is a mix of trails with some well surfaced and some a little more muddy (especially if it's wet). The bike course is 6.5k with 3 laps, the bike route is all offroad and designed to be not overly technical to keep the strong runners in with a shout, there are some bits that a novice would describe as technical so if in doubt hop off your bike and use those running legs.. The final run (3k) has a bit of everything and will only be revealed on the day....but do not wear your most prized Asics trail shoes unless you want to be in the shop on Monday for a new pair. The Stinger is meant to be challenging but fun and all finishers will receive the prized Stinger mug.
You must have a suitable mountain bike and helmet for the Bike section. Helmets must be securely fastened before you mount the bike. A disclaimer will need to be sgined by all competiors at registration
A safe transition area will be available for all your kit storage.
Electronic scoring will be in place but your number will need to be visible on the front of your bike and you body on each lap.
Related Articles
---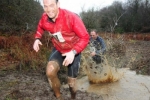 Stinger a Long day out
---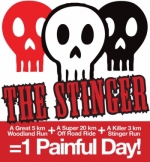 Stinger Results
---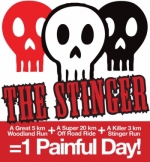 The 2011 Stinger is coming to get you! - GPS course preview
---