---
A lesson in Cyclocross
Share on Facebook
Share on Twitter
Published: 8th January, 2012
A lesson in cross - CX National Champs
I was introduced to Cyclocross this year by Paul at Brothertons Cycles. Bit of a whim really, he persuaded me to buy a cross bike and 2 weeks later I was doing a West Mids cx race.

It was the hardest 40mins for a long time and I was cursing at riders running when you could ride. But I loved it! I did 3 races in October - including Rollapullaza's "Muddy Hell" at Herne Hill which was awesome, I just wish all cross races had courses like that. Due to work and other commitments that was pretty much it for my cross season. So why on earth did I decide to enter the National Champs?? The truth is I often pick races that are near to friend's houses so that I can visit them and get a bed for the night! It's also because cyclocross is one of the only events where riders from all disciplines have a go. You will find downhillers, xcracers, roadies and time-trialers all in one race. And the women's field is reasonable in number compared to MTB.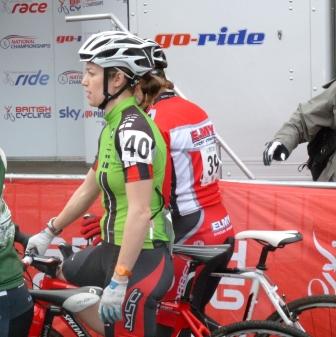 So, as I lined up at the very back of the grid behind a pack that included the world number 5, various professionals and mountain bike National Champions, ex-Olympians, 3 peak champions, Junior World champions, I thought to myself what an idiot.

Bike prep: 1. Removing the light brackets from my cross/commuter 2. Adjusting the seized up rear brake.
Objectives: 1. Not to get lapped 2. Squeeze into the top 20.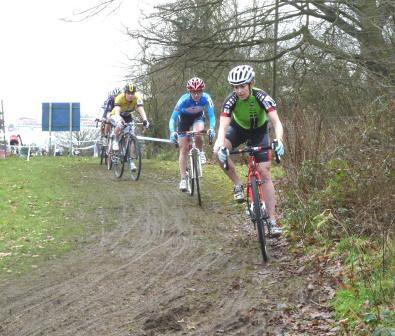 Objectively, I managed the former, just! The conditions were fast and essentially dry with limited recent rain and no real technical challenges (beyond the planks - I didn't feel like bunny hopping them today...) Bizarrely, I have yet to do a cx race in the wet/mud, conditions that would suit me. My strengths lie in technical skill and fast starts. Lined up at the back of 40 riders on a very fast course, I was in for a real beasting. Gosh, it really hurt, my lungs are still coughing themselves up now.
It was awesome riding at such an event with a class field. With total domination by Helen Wyman, she was fast closing in to lap me. I managed to just avoid being lapped, and it was funny riding up to the finish with all the cameras poised and the commentator cranking it up for her to take the win. There's always next year... And better looking kit hopefully!

Thanks to Vix for Dinner B&B. Thanks to Alex for support.
Blogger Info:
---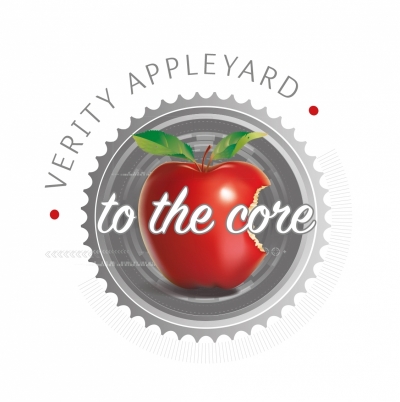 Verity Appleyard.
Riding for Brotherton Cycles
Physiotherapist

XC
Marathon
CX
Enduro

Read More By Verity
---
Disclaimer:
This blog post was written by a third party and their views do not necessarily reflect the views of XCRacer.com