---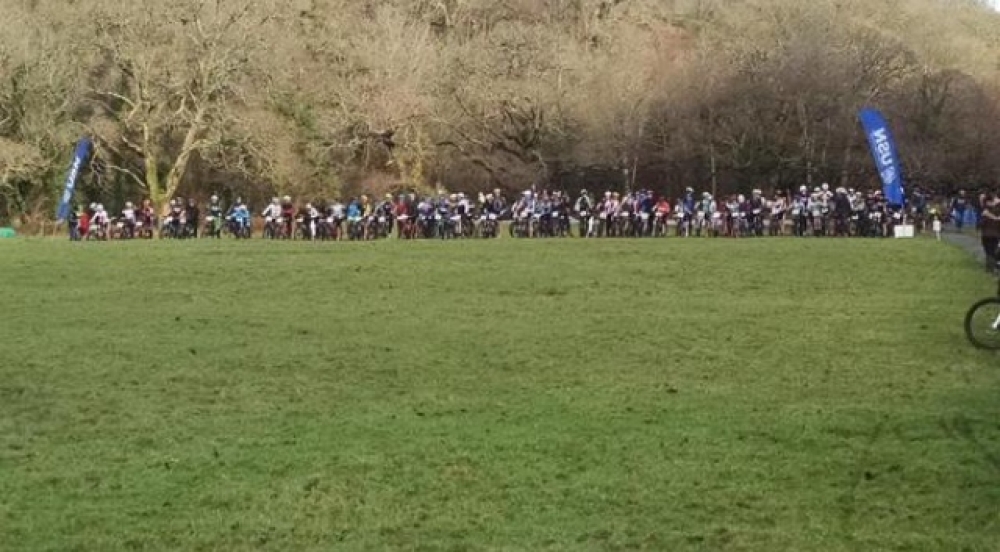 A mountain bike race, finally
Share on Facebook
Share on Twitter
Published: 11th January, 2015
Today was the first round of the Soggy Bottom series at Newnham Park and it's great to be back there after racing cross for a few months. Cross can be great but mountain biking will always be a winner for me. What's not to like? Quick climbs followed by the reward of a fast technical descent.
Anyway, Soggy Round 1 was my second race in the Certini kit and I was feeling stronger than last weekend at the moto cross park. After arriving early for my little sister Molly's race (well done for coming second Mol!), I went around for my practise lap. Soon after the cliff climb, I came to the section that I had been quietly nervous about after hearing it was an 8 foot drop! I managed to be a wimp for the many rolls up to it but after doing a lap then coming back to it Kris and Max managed to get me down it! I was so happy that I had finally done it but promptly after seeing someone crash I decided I didn't want to race it!
The b line!
The new format for the start was great! 90 or so riders lined along the field for a mass start, I was lined up next to the younger Pilgrim Flyers (they all did extremely well for their first times as Juveniles!), in amongst them was Lucy (who won her first elite race riding for Mazingtree I.T! Woo!!) so there was a definite mix of ages. Soon after the start gun went off and we all sprinted across the field, the predictable happened on the bridge, carnage! After everyone composed themselves the race continued on up the tarmac climb and from then on the bridge was approached with care!
My race was 3 1/2 laps long and tough! Patsy and I raced it out and I ended up taking the win after 2 laps together. I'm really happy that I didn't get lapped by many seniors and also with the win, today has proved that my training is working and the proper stuff hasn't even started yet so thank you so much to Charles for helping! Also, thank you to the Pilgrim Flyers coaches for continuous support and help.
Finally, well done to everyone who raced from Certini (Patsy, Kris, Harry, Freddy and Gabriel) and everyone else! Thanks to Certini and Specialized as my new carbon Stump Jumper worked brilliantly in testing conditions and also thanks to Tifosi for the new glasses that worked so well with my contact lenses. And thank you to Fully Sussed of putting on a great race!
---
More on the Soggy Bottom 2015 R1:
Event Calendar Listing
Blogger Info:
---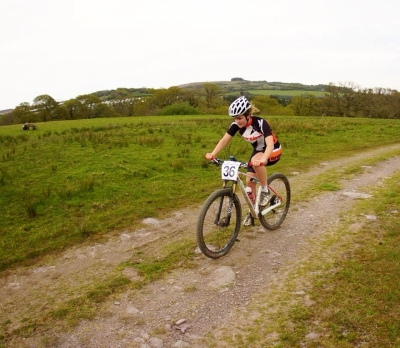 Read More By Evie
---
Disclaimer:
This blog post was written by a third party and their views do not necessarily reflect the views of XCRacer.com