---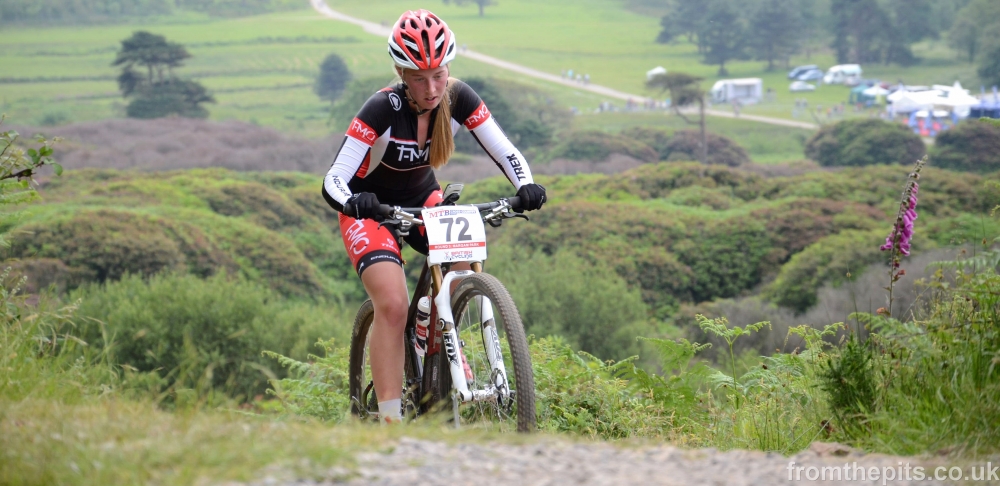 Alice Barnes: The Commonwealth Games at 19.
Share on Facebook
Share on Twitter
Published: 25th July, 2014
This time last year, Alice Barnes thought a place at the Commonwealth Games was "a bit of a long shot". A first year Under 23, new to the British Cycling Academy, a great Junior talent but perhaps more a prospect for the future than a current major Games contender
.

A year on and Alice is quite genuinely surprised to find herself less than a week away from representing England at the 2014 Glasgow Commonwealth Games. In fact, she is possibly more surprised than most, because watching her progress over the last twelve months has shown her to be not just a rising star of British cross-country racing, but of the World scene, and very much worthy of her selection.

From 7th at the Junior World Championships in South Africa in 2013, through 18th at her first U23 World Cup in Nove Mesto Na Morave, to third place Elite at Rounds Three and Four of the British National Series, Alice is climbing a steep ladder several rungs at a time.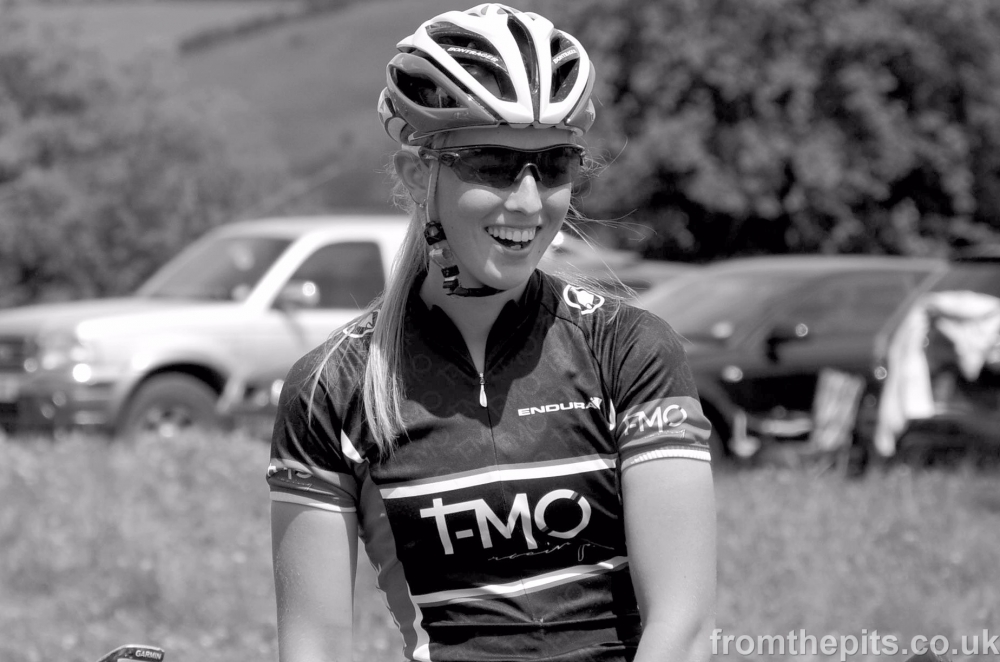 As a first year at the British Cycling Academy, Alice is learning the ropes of the mountain biking profession. As if the transition to Elite/U23 and full time cyclist wasn't enough, the Commonwealth Games were almost immediately on the agenda. The qualification process was, essentially, part and parcel of the usual academy year; a focus on World Cups and athlete development...

"Selection for the Games was always at the back of my mind, but as a first year U23 I was mainly looking to improve as a whole. Becoming full time was a huge step for me, moving out and becoming a lot more independent. I managed this well and with a bigger load of training I was seeing rapid improvements. This is when I realised I had a good chance for Commonwealth Games selection, but it was still really important to get solid results throughout the year in World cups and the Euros."

With a solid winter behind her, Alice was ready to hit the 2014 season hard. Instead, she hit the deck hard; a crash whilst training in February resulting in a broken collarbone. It was, of course, a set back, but for Alice it was not a show stopper. There is never a good time to break a bone, but February - with time to recover before the season started - made it manageable...

"I broke my collarbone at the end of February and had the surgery a week later. The recovery seemed to go on forever when I was stuck on the rollers and turbo, but the process went smoothly working with the physio and my coach. My main aim when this happened was to maintain and gain more fitness and strength to go back into racing stronger than I left it. It wasn't the end of my chances and I had to remain focused on the selection process."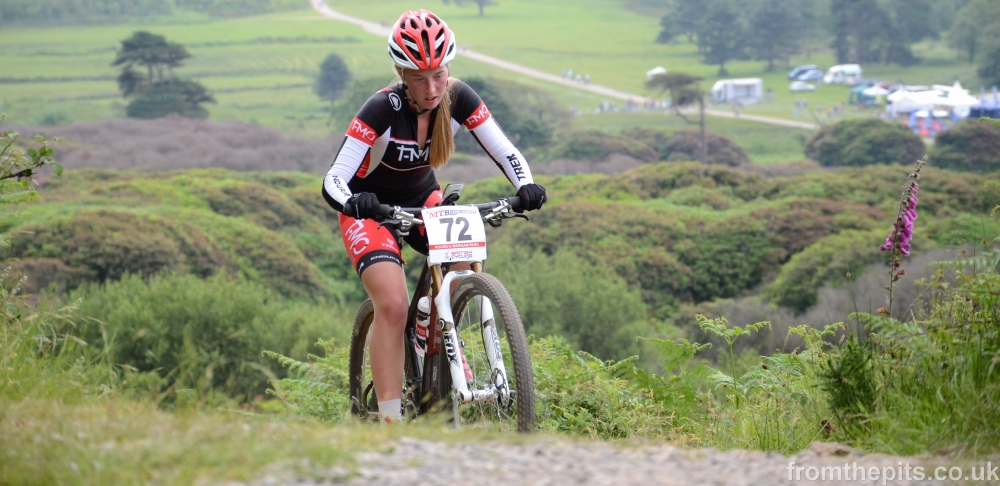 The 'long shot' had become - mentally as well as physically - a tangible goal. That said, Alice still couldn't quite believe it when the telephone call came through to confirm her place on Team England. The dream that she hadn't let come to forefront of her mind was now a reality. When I spoke to Alice at Sherwood Pines on 13th July, the disbelief was still evident. Like heavy rain on hard ground, it hadn't really sunk in, but she was bouncing like the raindrops, awash with excitement and anticipation. A real ball of charming, infectious energy. I couldn't help but smile. And neither could she!

Rolled in with the excitement is a knowledge that this is a big opportunity and responsibility. It is a World stage, a window - even a key - to what she hopes is her future. There is a job to be done. Getting the job done is not about a medal, though. In a multi-sport Games which spans two weeks, there is a big emphasis on learning.

The Team England selection criteria stated that, along with medal contenders, those for whom the Games would provide experience for future major competitions would be considered. Alice unequivocally places herself in the latter category, and the 'experience' of the Games is something she comes back to a lot. And rightly so. It is about familiarisation. The athlete village, the media, the expectation, nerves, crowds... And all so young. On the day of the race, Alice will be just 19 years, 10 days old. She will be one of, if not the, youngest rider in the race. That is something that Alice is aware of, but not overly fazed by. The race will be, she says, the easiest part in many ways, because it's the thing she knows. Every race day has a pattern; the pre-race meal, the warm up, the gridding, the effort. That has all been practised and prepared for. What will perhaps be overwhelming is the days leading into the race. Again, it's all about experience. Taking it in but not letting it take over.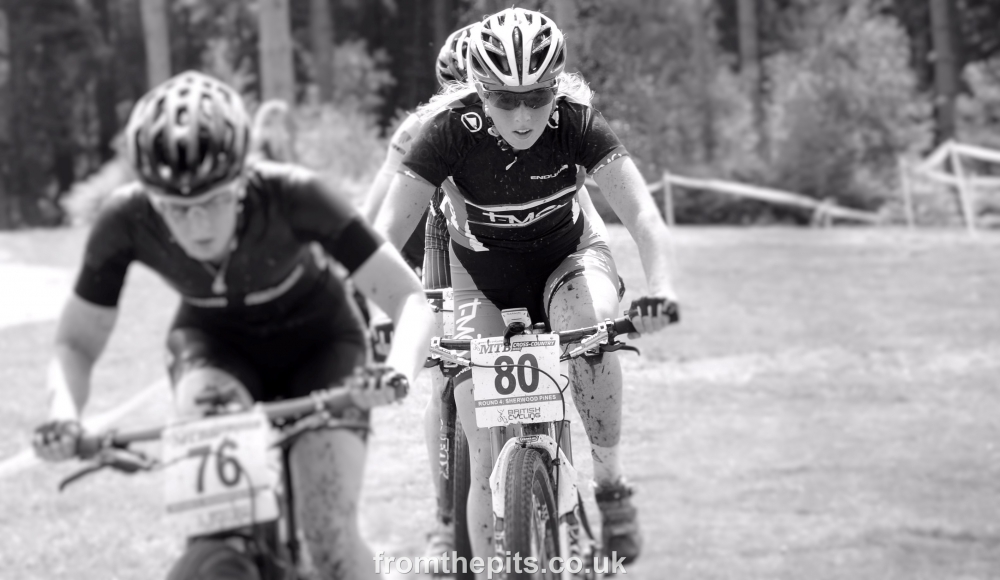 One person who is guiding Alice through the Games experience is Annie Last. Annie is no veteran herself, but as a graduate of the Academy and a London Olympian, she already has considerable experience of the processes and potential pitfalls of a major competition. Alice explained that just watching Annie in training, on camp, and dealing with preparation has been, and will continue to be, an education. The knowledge that she is in experienced company is a great comfort.

Another rider who will offer Alice a grounding during the Commonwealth Games is her big sister, Hannah. Hannah will compete in the road race and won't arrive in the village until nearer race day (the last day of the Games), but sharing the excitement, nerves, anticipation and all the other emotions with someone so close is a useful valve.

"It's great that Hannah will be there as well ... I will feel closer to home. It will be great to see her and nice to share the experience together and maybe take the nerves away slightly."

Nerves are an inevitable part of the experience, though, however many distractions there are. Alice is the first to admit that she suffers from pretty big butterflies. Controlling them and using them positively is a big aspect of the experience she is about to encounter. I'm sure you will see the nerves in her face on the start line at Cathkin Braes, and it will make you nervous too! They are young shoulders to carry such big pressure.
"Obviously its a massive event so there will be a lot of pressure to perform, but I can only do my best. I will be very nervous on race day morning but will need to control this so will try and just see it as any other race and not get too worked up."

What an incredible experience for a nineteen year old. We are with you all the way, Alice. Good luck!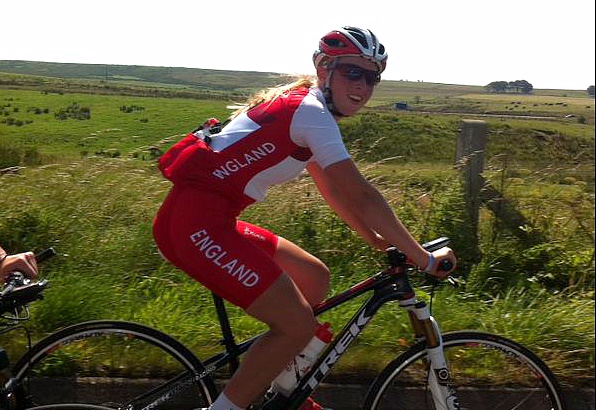 ---
More on the Glasgow Commonwealth Games 2014 XC Mountain Bike:
Event Calendar Listing
Blogger Info:
---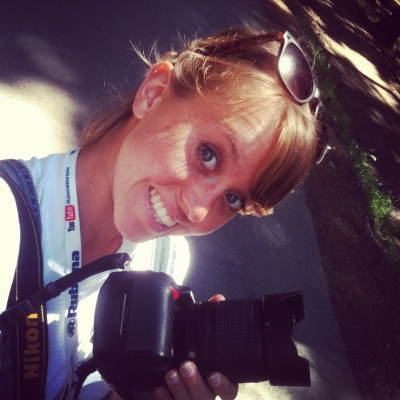 Read More By Anna
---
Disclaimer:
This blog post was written by a third party and their views do not necessarily reflect the views of XCRacer.com