---
Andalucia Bike Race - Stage1
Share on Facebook
Share on Twitter
Published: 28th February, 2011
Today my partner Kristine Norgaard and I (Topeak Ergon/Hansens Flodeis) had a lot of fun! We've competed against each other in several events over the last couple of years so we knew that we would make a good team, but we didn't realise just how much fun we would have together. I've seriously never laughed so much in a race :D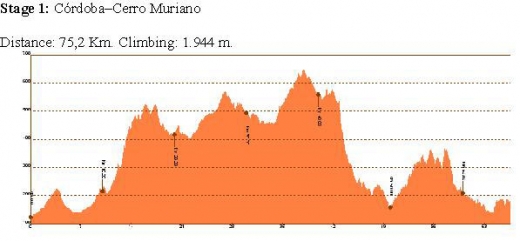 There are a number of female teams competing here such as Yvonne Kraft and Celina Carpinteiro, the Spanish team including Sandra Santanyes and Isabel Castro (Esteve), and Jennifer Smith and Kathy Sherwin (Giant/Orbea). Yvonne and her partner are experienced stage racers having won the Claro Brazil race late last year and finishing 2nd in the 2010 Cape Epic.
Our race started really well and we had a great start that put us immediately into the lead. The course was truly a lot of fun but not easy! There was so much single track and this coupled with many technical sections kept the riders alert. The terrain was impressively varied, ranging from swoopy and flowy to rocky and knarly. It reminded me in many ways of the Roc D'Azur marathon, but perhaps with more single track. There were so many spectators out on the course and their loud cheers were hugely motivating making it easier to get to the top of the super steep technical climbs.
Once we finished the stage we headed straight back to the hotel for a shower, massage (provided free by the organisers), and then a great take away from the local Italian restaurant. Lovely.
We look forward very much to the days that follow. We both know that in stage races anything can happen, so we intend to take care and enjoy!
Many, many thanks to our amazing team supporter, the one and only Mr Dave Padfield :)
Blogger Info:
---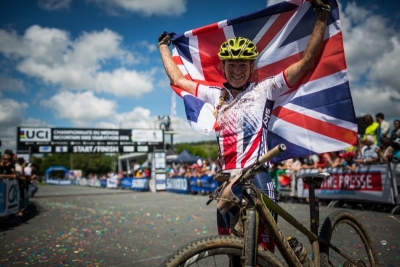 Topeak Ergon Racing Team Rider. European Champion (2016) and 2 x Silver World Championship medals (2016, 2013).
http://topeak-ergon.blogspot.com/
Read More By Sally
---
Disclaimer:
This blog post was written by a third party and their views do not necessarily reflect the views of XCRacer.com