---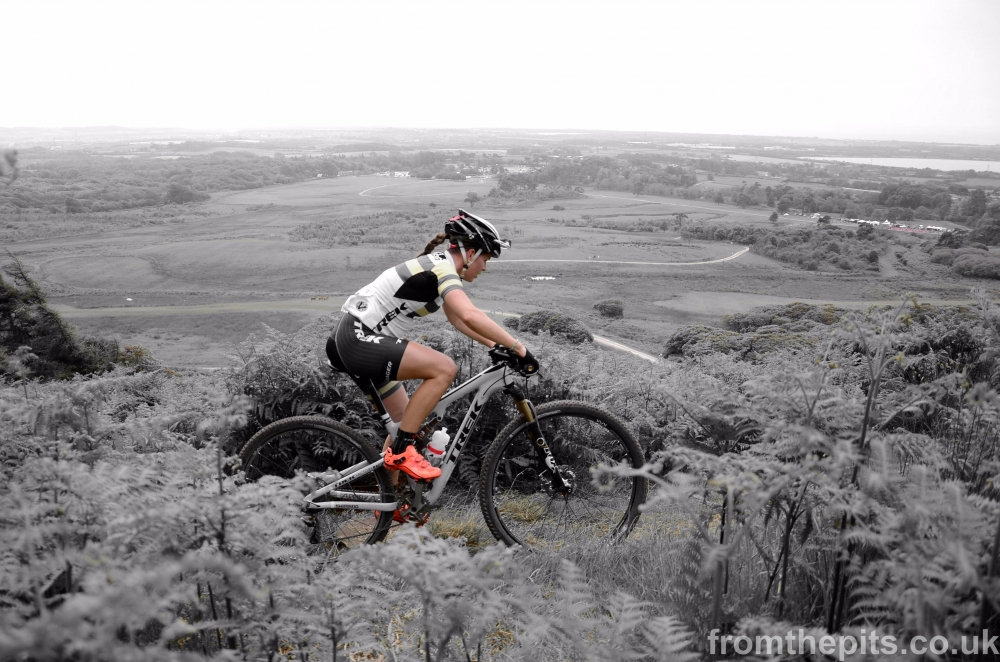 BCXCS#3, Margam Park. Elite Races.
Share on Facebook
Share on Twitter
Published: 20th June, 2014
Once again Margam was headlined by heat, hills and two World Class Australians.

The heat was, admittedly, more a talking point than the rhododendron oven of previous years. However, there was plenty of sweating going on, which, in no small way, was connected to the hills. They were steep, sketchy and strength-sapping going up, and steep, sketchy and knee-scabbing on the way down. As for the Australians, it was a pleasure to have them racing in the UK, though they were by no means out for an easy ride.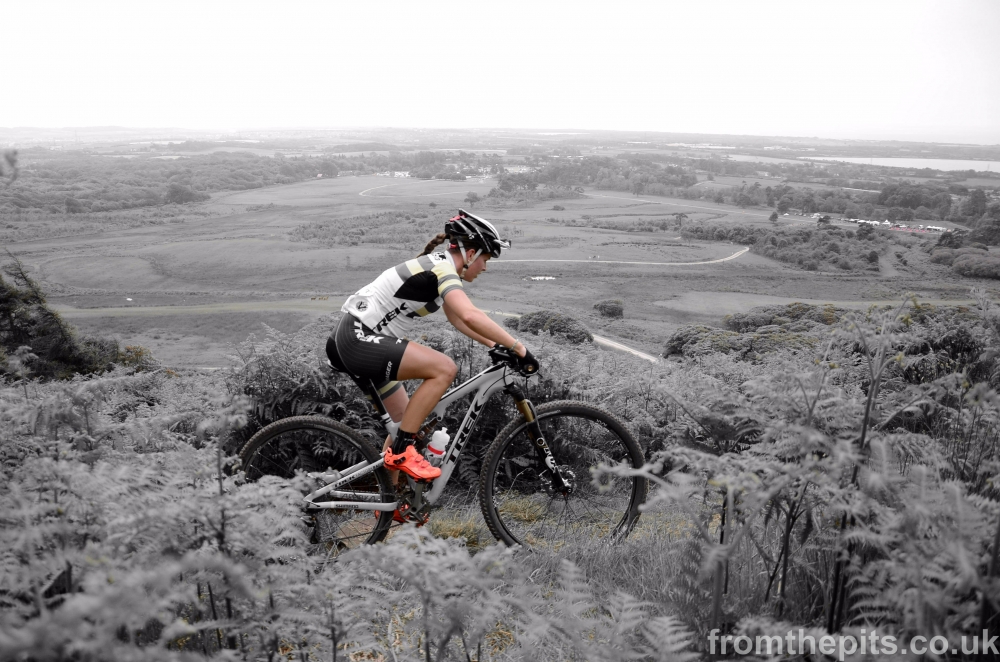 It was Kerry MacPhee and Jessie Roberts who led out the Elite Women's field, but Bec Henderson - Australian National Champion, Olympian and last year's U23 World Cup winner - who soon took control of the race. By the end of lap number one, Henderson had already built a twenty-five second lead, looking strong on the climbs and smooth on the descents. Behind her the domestic riders - many of whom have now had their Commonwealth Games place confirmed - were pressing on the pedals with some serious conviction. Lee Craigie led the chase, followed by MacPhee, Alice Barnes and Mel Alexander, all in reasonably close succession behind. 'Kamikaze Kerry', with no thanks to two crashes (but just the one bloody knee, this time!), lost touch with Barnes as the race went on and settled into a rather lonely fourth position. Barnes, the reigning Junior National Champion, was able to catch Craigie, the current Elite National Champion, and a well-matched battle commenced in the final two laps. Mel Alexander, meanwhile, was cementing her position on the podium, increasing the gap back to Merce Pacios Pujadó and Maddy Horton who were both riding strongly in the top ten.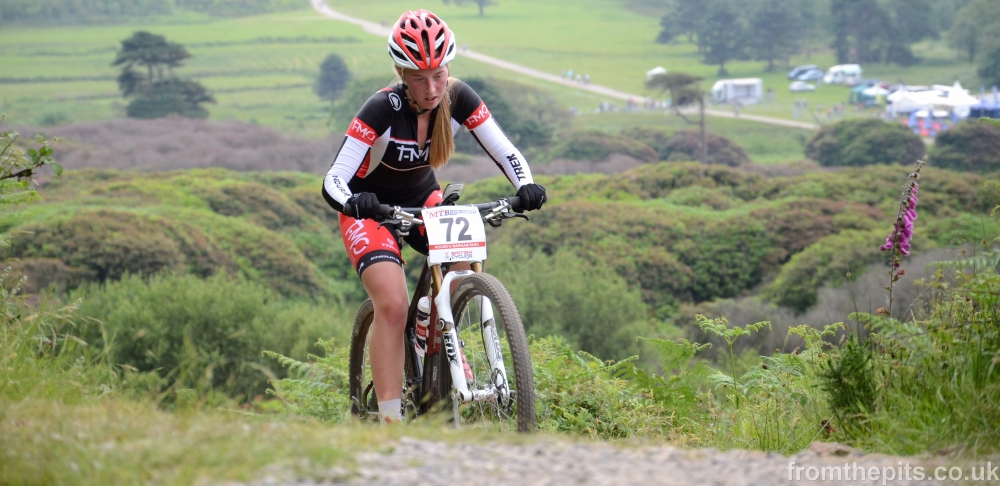 Despite a heavy week of training in the UK, Henderson was pulling out a very healthy lead at the front of the race. The Trek Factory Racing rider won at Margam last year on a very similar course and said then that she was at home on the climbs. Of course, that doesn't make them easy, as she said after the race, but it was clear to see why Henderson is one of the best young riders in the World; controlled, composed, confident, competent, quick.

Onto the last lap, and whilst Henderson's victory was looking ever more likely, second and third places were less easy to call. Craigie had experience and endurance on her side, but a recent spell of illness and lack of racing against her. Barnes had rising form but the challenge of a long race for a young rider. In the end Craigie's hand (or should it be legs?) was strongest. She managed to pull out twelve seconds on Barnes in the last lap to take second place. Henderson won by two minutes and forty-six seconds, MacPhee held onto fourth and Alexander was fifth. Once again it was plain - and fantastic - to see that the level of Elite Women's racing in the UK is stepping up.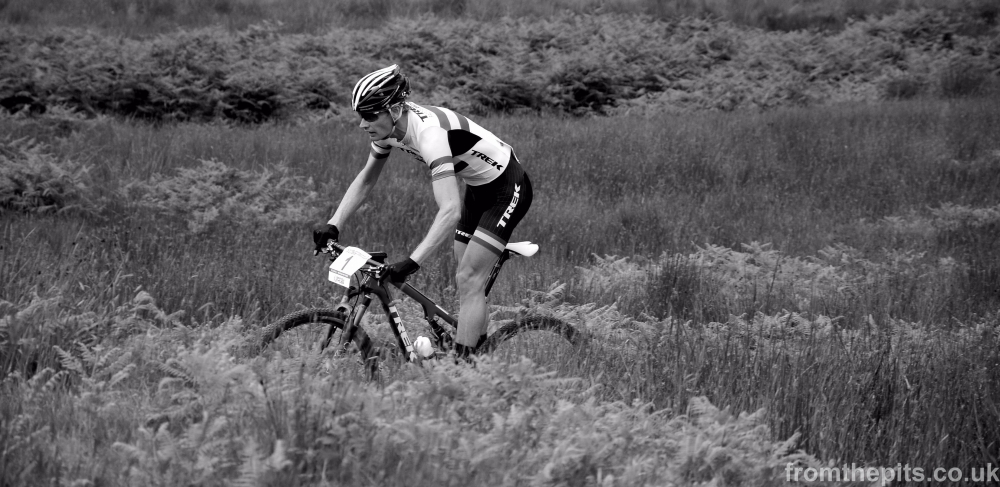 The elite Men's field is doing exactly the same. The race at Margam was packed full of talent, tenacity and tightly fought tussles! It was also won by the Australian Champion, but it wasn't simply a ride in the park for Dan McConnell.

Steve James led the domestic riders after one lap, just a few seconds adrift of McConnell. James has had fantastic form recently and was likely looking to prove that he should have had a place in the England Commonwealth Games team. Paul Oldham, another English rider having a great season, was close behind. A little further back came groups of the usual contenders: Hamish Batchelor, David Fletcher, Dan Fleeman, the young GB boys - Mike Thompson and Iain Paton, Rab wardell, Ian Field, Jason Boutell, Isaac Pucci. The list is getting longer and longer.

Like his compatriot and girlfriend, McConnell looked to have the race under control. Sometimes looks can be deceiving though, as he later admitted that after three laps he wasn't quite sure he could hold his pace and position at the front, a hard block of training having really taken its toll. Behind him, James had dropped back a little and Oldham now took up the mantle of head chaser. It was a job well handled, but a gap to a World Cup winner is a hard one hold. McConnell continued his assault at the front, out of sight and out of any immediate danger.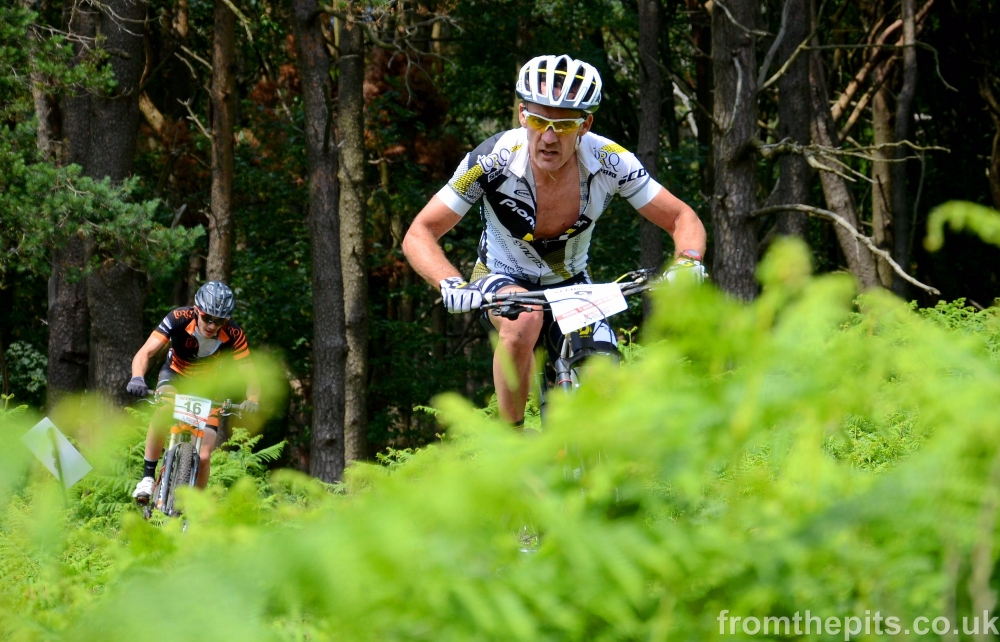 Oldham and James were well established in second and third, but behind there was a fair amount of re-shuffling. Among the podium contenders were Field who was playing a starring role as Mr Consistent-Laptimes, Fleeman who was climbing like a God (so it was said by his competitors!), Pucci - the rider who dominated the Expert category last year and just keeps getting faster, the veteran rider who can never be discounted (does he need specifying as Nick Craig?!), and the next in line of young Scottish talents, Iain Paton.

As is usually the case, consistency pays off, and Field was able to climb up to fourth place by the finish. Paton took the final step on the podium, happy with his ride and already looking ahead to a GB training camp and hopes of many more top results to come. James eventually lost a minute and six seconds to Oldham but was comfortable in third and received warm applause as he crossed the finish line. It was another very solid performance from Oldham to claim second place, whilst McConnell, despite his recognition that any race of this level is hard, won by a convincing one minute and thirty seconds.

It was great to see so many riders take the time to congratulate McConnell at the end of the race. Many handshakes were made and experiences of the race shared. Dan is a World Class bike rider with time for everyone, and he had a tough but enjoyable race here in the UK. That's a pretty positive point to finish on.


All other categories coming right up...


---
More on the 2014 BC National MTB Cross Country Series Rd 3:
Event Calendar Listing
Blogger Info:
---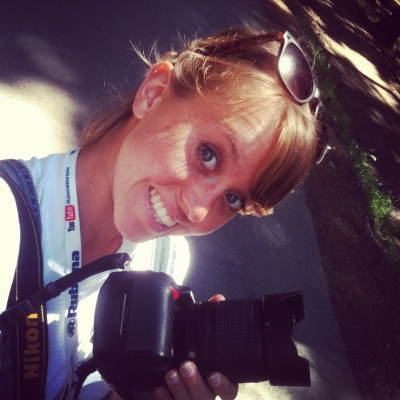 Read More By Anna
---
Disclaimer:
This blog post was written by a third party and their views do not necessarily reflect the views of XCRacer.com