---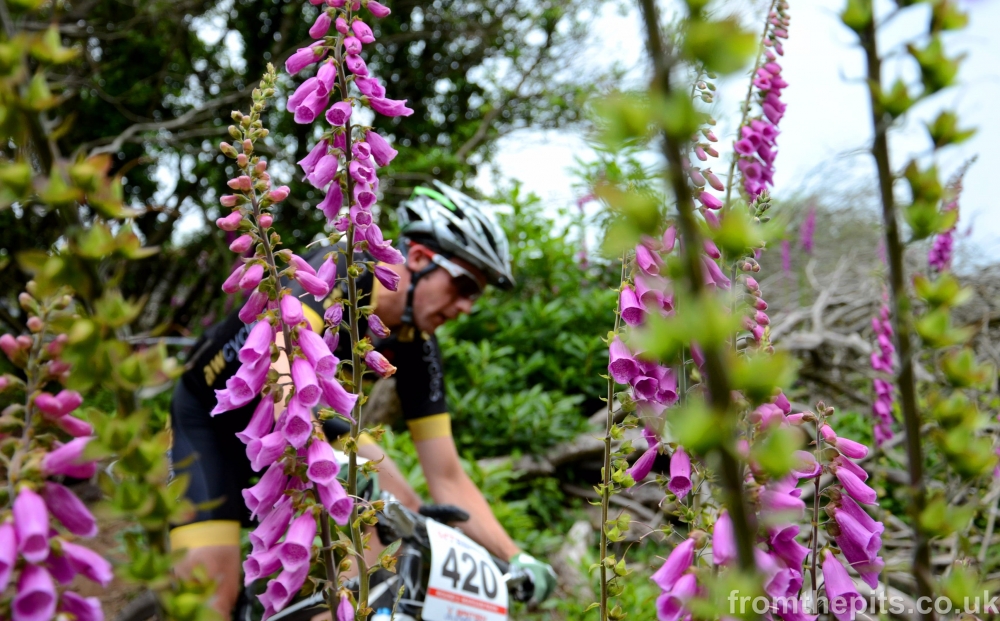 BCXCS#3, Margam Park. Non Elite Races.
Share on Facebook
Share on Twitter
Published: 20th June, 2014
The Junior categories have produced some exciting and very impressive racing so far this season, and Margam Park didn't disappoint.

At the front of the Women's field the excitement comes in the form of impressiveness! Isla Short is small in stature but growing bigger and bigger in talent. Coming off the back of a sixth place at the European Championships, Short dominated the British round once again, winning by four and a half minutes. During this crusade she moved up into second position overall in the Elite race. The efforts of her competitors are a little dwarfed but should not be glossed over. Sarah Lomas and Evie Richards finished second and third respectively after Lomas' race-long chase finally paid off in the final lap and she was able to eke out a five second advantage. Ffion James was close behind in fourth, all girls mixing it up with the top end of the Elite Women's field.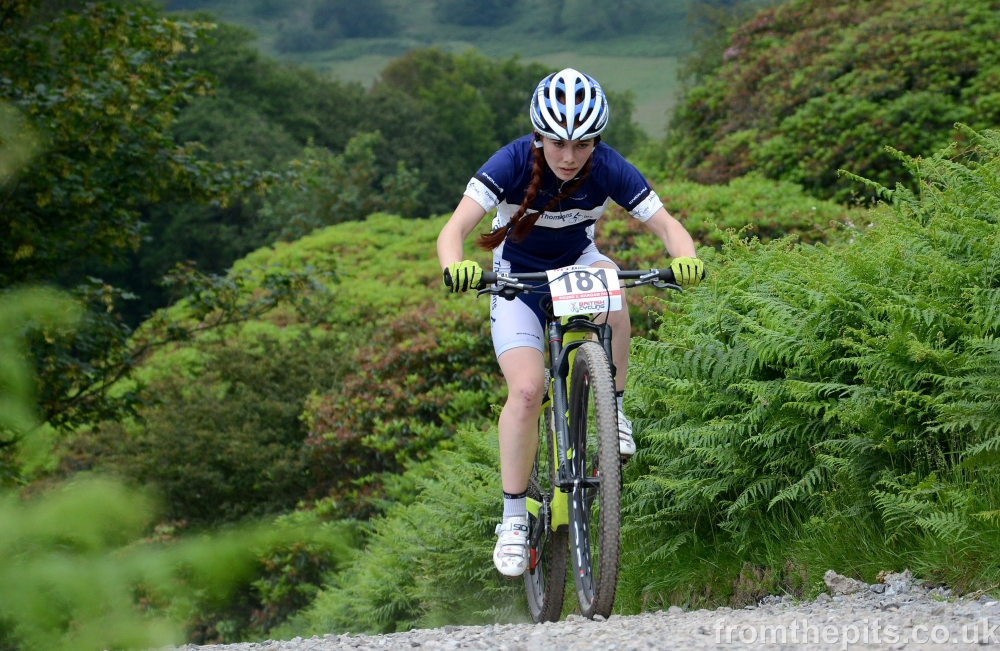 The Junior Boys race has been the closest fought of all categories over the Series so far, and true to form, Dylan Kerfoot-Robson, Tom Craig, Mark McGuire and Frazer Clacherty were at it again in South Wales. McGuire was a little off the pace this round, dangling off the back of the leading trio for much of the race, as they played cat and mouse with each other. Craig, searching for a win, broke free for a short while but was unable to make it stick. When Clacherty tried his luck he managed to pull out a small advantage, hammering down the technical sections and able to hold the gap on the final climbs. The last lap decider saw Clacherty take the win by seventeen seconds, Kerfoot-Robson was second and Craig third.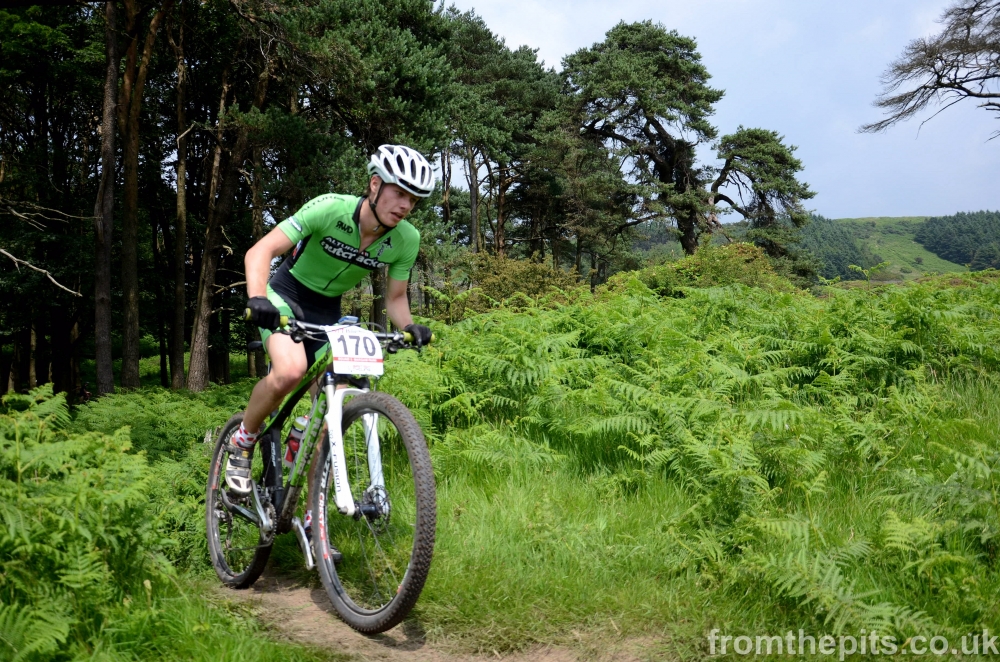 Emily Wadsworth took the win in the Youth Girl's race, although not with the commanding style we have come to know of her. A slow first lap meant that she was left chasing a twenty-three second split to the race leader, Ella Connelly. Not only that, she also had to contend with Sophie Wright on her tail. Onto lap two of three and Wadsworth was able to close the gap as Connelly's pace dropped. Wright, too, had a quick lap and the three riders were in each other's sights on the open sections of the course. The final lap saw Wadsworth post her fastest time and thus catch back up to Connelly which brought the race to sprint finish. Wadsworth was just able to come round Connelly to take the win. Wright was twenty four seconds back in third, a first visit to a National podium for her.

Dan Tulett maintained his run of first places with a two minute and forty second win over William Gascoyne in the Youth Boys' race. Tulett led from the opening stages, posting a very quick first lap before settling into a good rhythm for the following three laps. Gascoyne had to be aware of Chris Rothwell in third as he closed the gap on the second lap. However, by the finish Gascoyne was forty-two seconds to the good of Rothwell in third position.


In the Juvenile races Megan James gave Wales a home win in the girls' race and Craig Rogers was the clear winner among the boys.

James had Kim Baptista for company on lap one but pulled clear on the second lap to win by seventeen seconds. Poppy Wildman was able to catch Baptista on lap two and clinch second place whilst Baptista ended third.


Rogers flew around the opening lap and established a twenty-five second lead over the nearest chaser, Harry Birchill. Although Rogers slowed by a minute on his second lap, his competitors slowed even more and he was able to extend his lead lap on lap. In third place, Ben Healy was coming under pressure from Soloman Kerfoot-Robson and Sean Flynn who were locked wheel to wheel. Healy held onto third and Kerfoot-Robson narrowly won the race for fourth.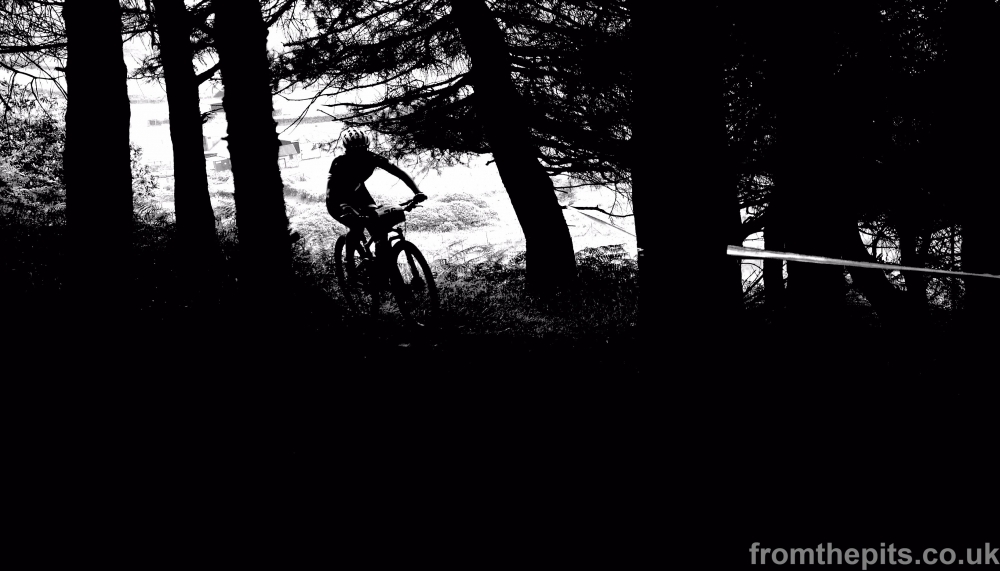 Onto the Masters categories and a win in the Master Men race for Phil Morris. Morris seems to have hit a rich vein of form recently and is doing very well on the hilly courses, of which Margam is certainly one. After losing time to Kim Little on lap three, Morris was able to chase back to his early companion and then keep a very consistent pace which saw him go on to take the win by nineteen seconds. Robert Purcell was third, twenty-four seconds behind Little.


Kate Ratcliffe rode a very strong race to win the Veteran Women's category by one minute and forty-four seconds from Alison Holmes and Helen Macgregor. She led from the start and never looked troubled, filtering rather inconspicuously into the Elite race.

The Veteran Men's race was also won with a handsome advantage. Ian Taylor was riding with Lewis King for four out of the six laps but made the last two count as he upped the pace and rode himself onto the top step of the podium. King held onto second whilst Sam Humphrey only just got the better of Paul Hopkins to take third place.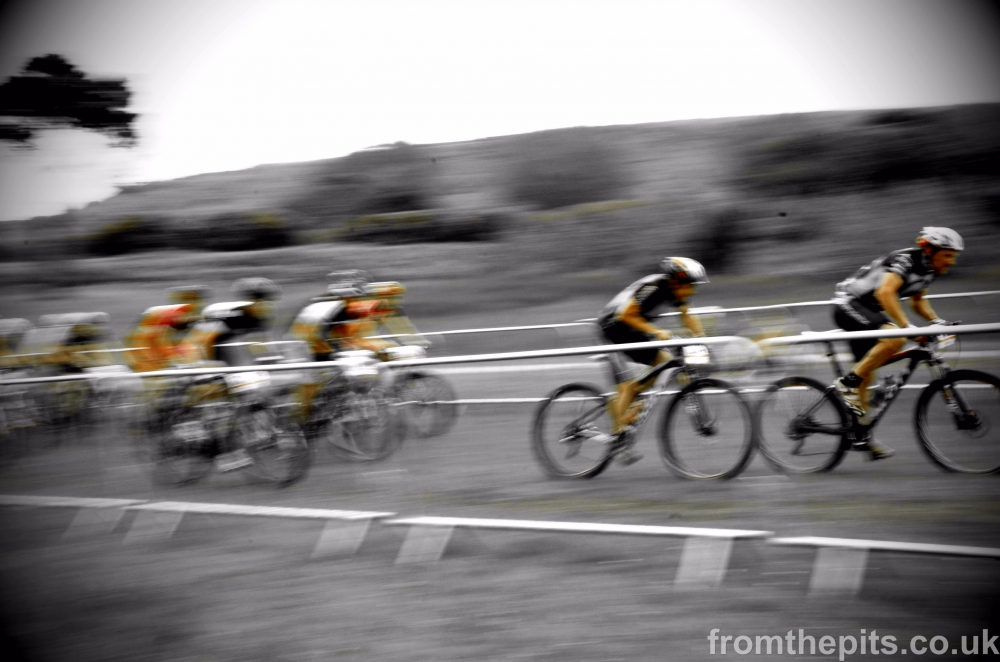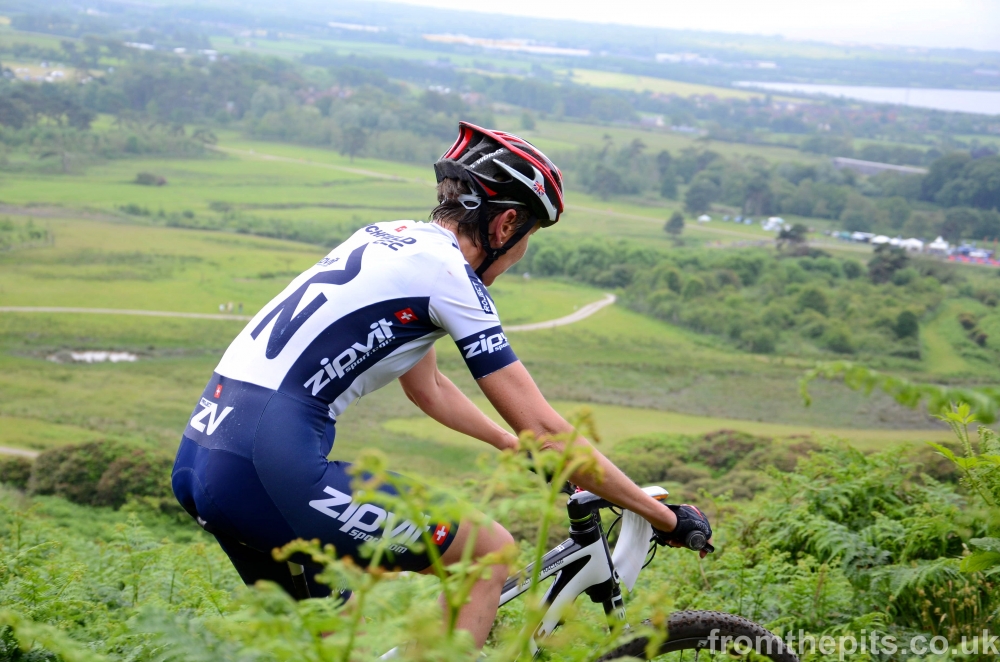 The Grand Veteran categories were won in contrasting styles: Elizabeth Clayton in a class of her own and Mark Chadbourne by just a single second.

Clayton looked very strong on the climbs and confident on the descents. She was a minute ahead after lap one, three minutes by lap two and six minutes by the end. Kim Long was second and Alison Linnell third.


Peter Turnball was the man who just missed out on the win in the Men's race, having raced wheel to wheel with Chadbourne for the entire five laps. A super speedy last lap brought Grant Johnson to within ten seconds of the win, but a couple of rogue slow laps dashed his chances. He finished third.


In the Super Veteran Men's race Ian Petherbridge began his decisive bid for victory on the opening lap and never looked back. Victor Barnett and Lynn Lines chased together for two laps before the elastic snapped for Lines. Petherbridge won by one minute and twenty seconds from Barnett, Lines was third.


Hollie Bettles has proved unbeatable so far in the Expert Women's category. This time round she won by thirty-two seconds from National Master's Champion, Jo Munden, who closed the gap significantly on the final lap. Munden was very happy with her ride, having recently suffered a broken shoulder and making a deal with herself that she could race if she only rode the 'B' lines! Vanessa Holmes was third, just edging Mel Paddington off the podium.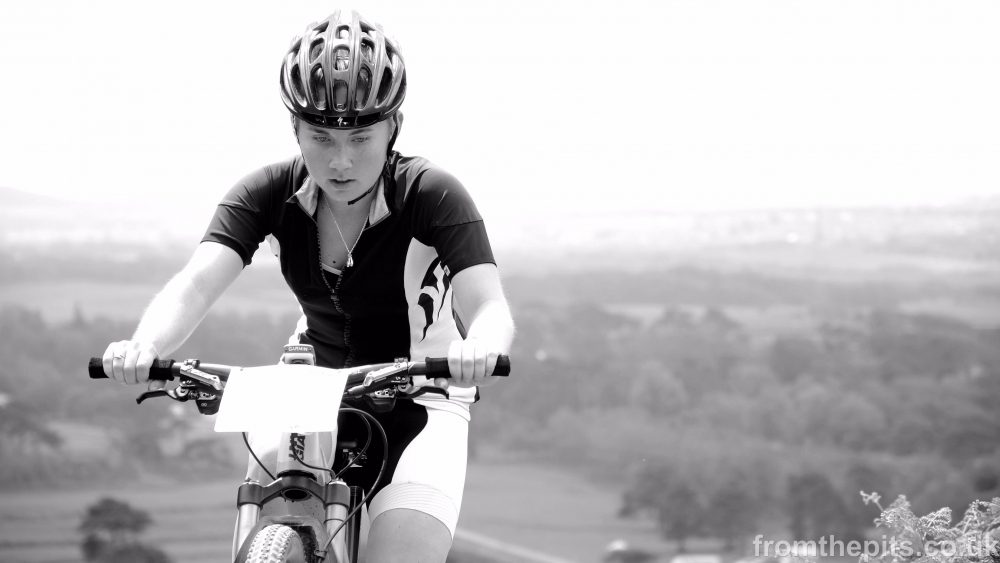 Army Cycling Union team mates Ryan Perry and James Spilsbury dominated the Sport Men's category. Although there was only two seconds separating them at the finish the gap gap between them grew and closed again many times over their five laps. Perry eventually took the win, Spilsbury second and Max Suttie was third.

Rhys Hidrio and Amy Thomas were the winners in the Open category and Wayne Davies won the Fun race.


---
After the climbs of Cornwall and the hills of Wales, Sherwood offers up something a bit different for Round Four. Will it shake up the standings? See you there to find out!
---
More on the 2014 BC National MTB Cross Country Series Rd 3:
Event Calendar Listing
Blogger Info:
---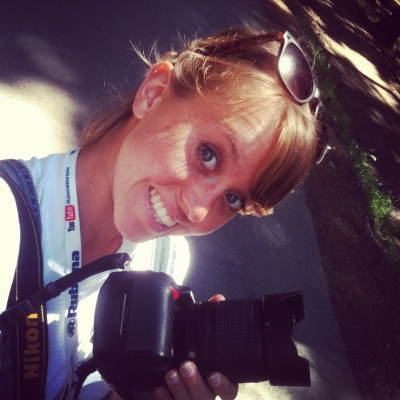 Read More By Anna
---
Disclaimer:
This blog post was written by a third party and their views do not necessarily reflect the views of XCRacer.com