---
Blowing at the Marathon Champs
Share on Facebook
Share on Twitter
Published: 1st June, 2012
Now then sports fans.......Scotland is busy with pushbike racing. Tweed love is a great little festival. It's the Glentress 7 tomorrow. A few mtbers did the Peebles sprint on Tues - see Dave Hamills little vid on my prev post. It was a brilliant little Crit around one of GBs greatest mtb venues. Sunday's the Aberfoyle SXC and Scot Champs. I even managed to win a little race recently too, the Edinburgh 48 round 3. More about all them later.
There was a British jersey decided recently too. The British Marathon Champs was hosted at Selkirk and run alongside the CRC Marathon series.
It started well. I paced it pretty well, expecting to be arriving at the arena on the time I expected. Things soon started to go wrong though. The temperature was hot, and I soon started to worry about over heating. I kept the water levels topped up, but still alarm bells were going off. I was only at half distance. After a few more miles I could feel the power dipping off and started struggling up the hills. I went onto cruise mode on the flats and downs. It wasn't helping. Soon though I knew we were nearly in Selkirk. I was pretty sure I'd make it, and as I pulled into the event the engine blew up, black smoke bellowed into the sky and the car stalled. 3 guys helped me push it into a spot and Dave Henderson represented the Fire Brigade well and showed up with an extinguisher. My car had only gone and blown up and died in the car park. 23 this year. That car had been to Les Gets, Pila, Fort William, Paris and most British race venues.
If you know you know. RIP.
!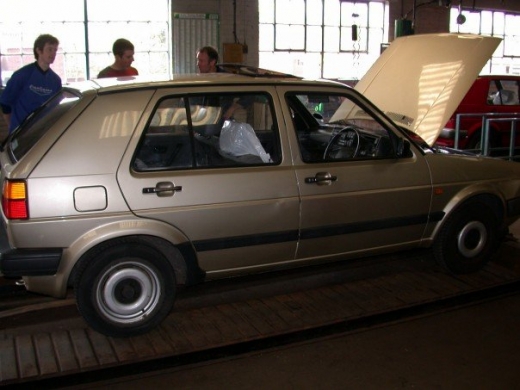 The race was a bit like the drive there. I started fast, but not as fast as the first few. Rode into the top ten then died and dropped to eleventh. I was pretty impressed with Matt Pages late race pace and even more impressed by Lee Williams win (20 mins ahead of me!). Good job to the predictably amazing Nick Craig in second and Dan Fleeman in third (a glimpse of a future mtb name in the UK perhaps?).
Just one week before the end.
Quality life.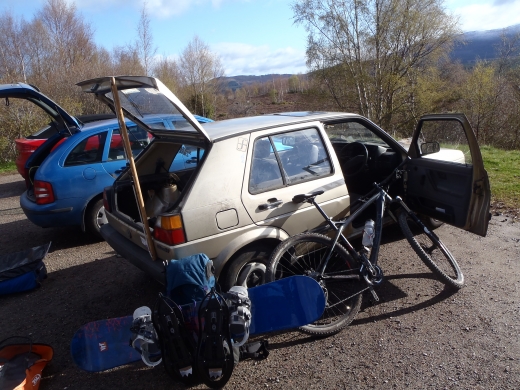 Blogger Info:
--- Read More By Robert
---
Disclaimer:
This blog post was written by a third party and their views do not necessarily reflect the views of XCRacer.com