---

British Cycling National XC Series – Round 2 – Newnham Park
Share on Facebook
Share on Twitter
Published: 20th April, 2015
Round 2 bought the best XC riders to Newnham Park in Plymouth, for a weekend of sun filled actioned packed racing. A recent post by course designers Fully Sussed revealed that the course would provide some technical challenges but little did anyone realise just how hard or easy you would find it come race day.
I had been looking forward to this found as I have some found memories having raced at Newnham Park a couple of times. I had a rough idea of what to expect as the area has some great terrain to race on, with plenty of singletrack and loads of options for anyone designing a course there, so I knew the drive to Plymouth would be worth it.
Not since the days of racing DH have I seen such a jammed packed course, with queues forming at all of the technical sections as everyone was working out there line choices. Quite often you will race a course with an A & B option, but this track also had a C option too as some sections were much harder than others. The A lines consisted of, drops, big rocks & steep descents which would reward the riders with the technical skill to hit these sections. It's hard to describe every section, but at times you were faced with a drop off, then a case of trying to balance across some wood / rocks, dropping off of big rocks, rocks used as jumps, rocks to hop over and then balancing your way through rocks which were ready to jump out and punish anyone who made a mistake. In fact, parts of the course would have been well suited to a DH race……which is great news for me!
It's not often on a XC track that you need the granny ring, but I was pleased to have it when it came to the climbs because they were steep, really steep! I'm not a climber by any stretch of the imagination but no one would be sprinting up these climbs as in places it was a fine art of keeping traction vs keeping the front wheel on the ground. I was pleased it was dry because if it was wet it would have been comical trying to attempt some of the climbs.
The start didn't go well for me as I struggled to get the legs to fire for some reason (perhaps they were happy just sitting by the car in the sun) and it took a lap for them to finally wake up and realise what I had in store for them. From being gridded on the front row I fell back to 10th place come the first piece of singletrack, nothing like making things difficult for yourself! It was a case of picking off riders as I went and hoping I could exploit the areas I was confident in when it came to the technical sections. Some lines were more rewarding than others and it was clear the A line for Derriford Drop rewarded you with a lot of time and that helped me to pass riders if they took a different option. The race itself was rather uneventful but certainly enjoyable, as I didn't mind the climbing as the technical parts were such great fun. As the laps went by I was picking people off one by one and in places I could see the 3rd place rider of Jay Horton in front of me but I was running out of time to catch him. At some points on the course it would seem like I was almost there and then he would disappear again. It was down to the last section of the field to try and make the catch at the end of the final lap but that gap was too big and I finished only 2 seconds behind in 4th.
I was happy with the result and pleased to show consistently but I'm itching to try and make the jump to the podium, so roll on round 3.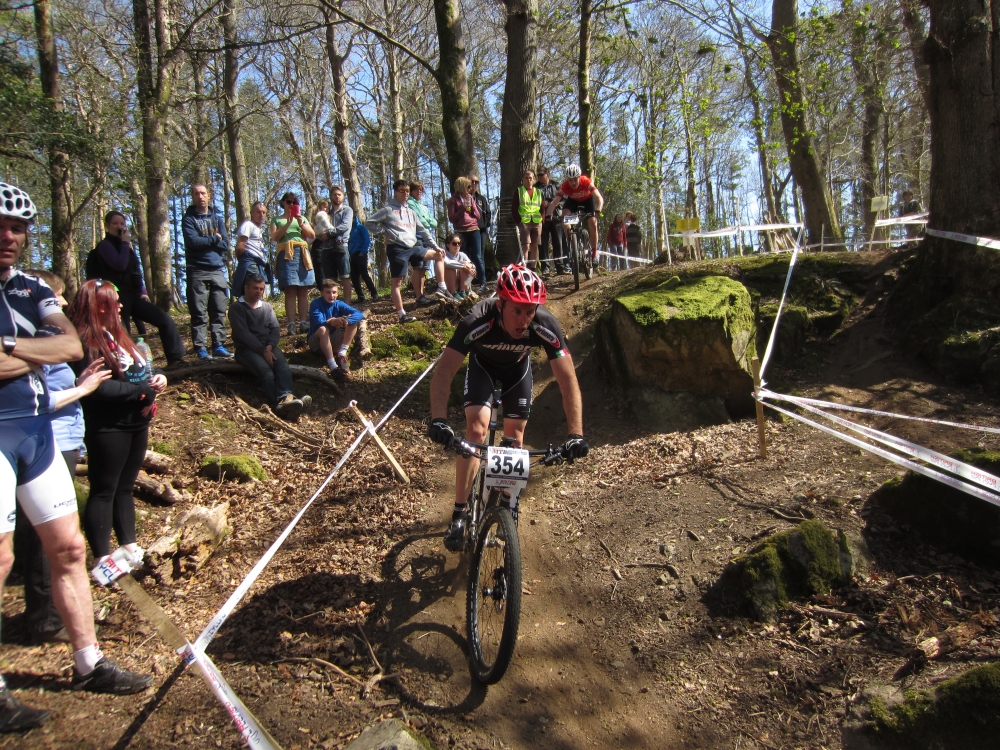 A huge thanks goes out to everyone that makes the event happy, but especially to everyone behind the scenes at Fully Sussed for laying on an excellent cross country course. I only wish more XC events could have course like Newnham Park, so rewarding and so much fun!
Thanks for Mountaincat for the image.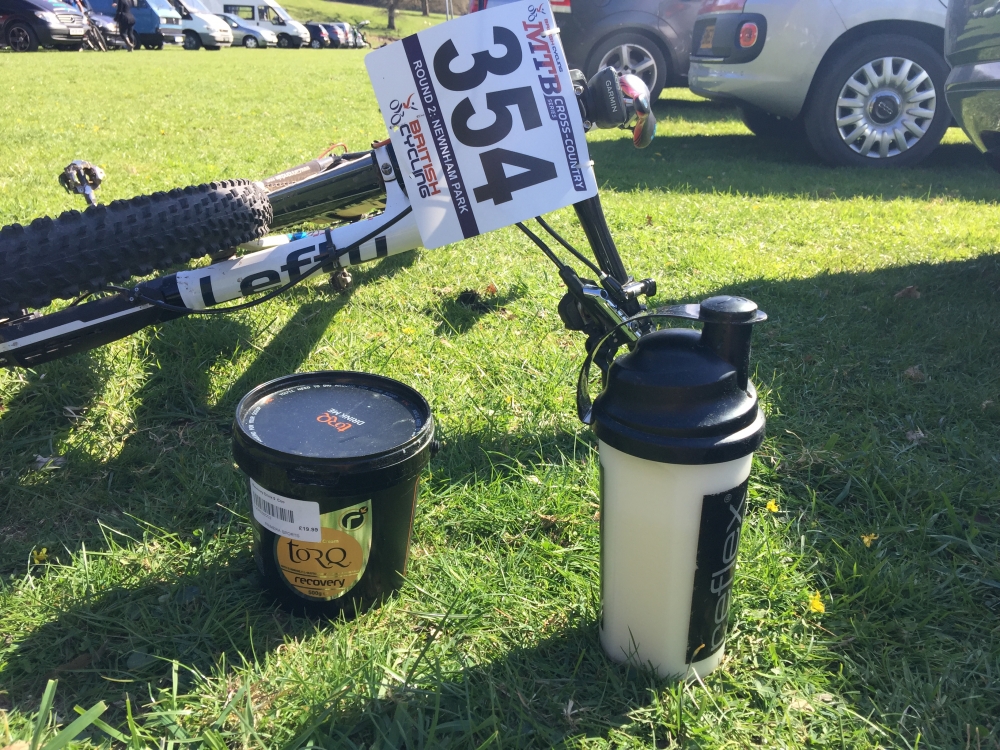 ---
More on the 2015 British Cycling MTB Cross-Country Series Rd2:
Event Calendar Listing
Blogger Info:
---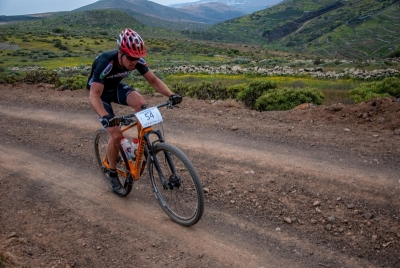 Read More By David
---
Disclaimer:
This blog post was written by a third party and their views do not necessarily reflect the views of XCRacer.com