---
Bumpy and grippy or smooth and slippery
Share on Facebook
Share on Twitter
Published: 4th January, 2012
So, Newnham 60. At over 200miles from my house, I'm not quite sure why I chose to ride it when I could have gone Bank holiday shopping...

On arrival, it was immediately apparent at how much water had fallen over the last few days/hours. Oh dear, I had left on the Specialized Renegade Control on the rear...The course involved some good old fashioned Newnham trails, like the bomb holes and whoopy descent. Other stuff was new to me. My particular favourite section was a rather tortuous boggy moorland crossing, ridden in communal, silent suffering, where humour wanes for a moment or two... I have no idea how much climbing per lap there was, each lap it became harder as your bike gradually gained poundage from mud and debris. But your efforts were always rewarded with a good mix of downhill: steep-stay-off-your- brakes-how-did-I-miss-that- tree, jack knifing postures and pirouettes and fast, multi-line single-track, then finally hooning it down familiar Newnham territory. Despite the hours of riding in difficult and relentless conditions it was never monotonous.

Steed for the day was a Stumpjumper 29er thanks to Brotherton Cycles. Now on its third outing, I love it. Perhaps it was the conditions that suited, as it seemed to get me out of trouble many times, as the front end goes it just grabs again for you to pull it back and ride it out.

My own ride was pretty uneventful, once I got over myself missing the start - whoops, and like most people, I had to stop on a few occasions when the wheels wouldn't actually turn due to the amount debris stuck between wheels and frame. Hmmmm, the bike still needs cleaning. Re-fuelling on cake at the "pit stop" was an error too - trying to eat crumbly cake whilst going up the steepest climb of the course was quite traumatic. I'm not doing that again.

Equipment of the day = front and rear crudcatchers.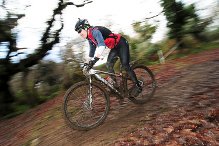 Many thanks to Charles Whitton Photography, xcracer.com, Brotherton Cycles, my friend David for Dinner B&B and my friend Alex for driving!
Blogger Info:
---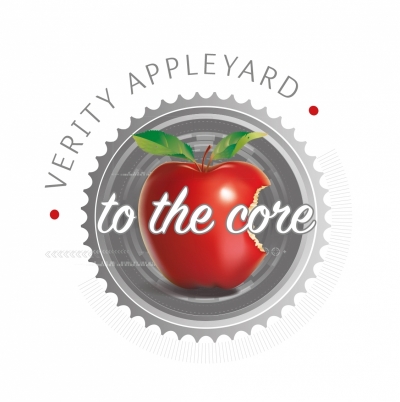 Verity Appleyard.
Riding for Brotherton Cycles
Physiotherapist

XC
Marathon
CX
Enduro

Read More By Verity
---
Disclaimer:
This blog post was written by a third party and their views do not necessarily reflect the views of XCRacer.com