---
CAPE EPIC: STAGE 4
Share on Facebook
Share on Twitter
Published: 1st April, 2011
After such a long stage yesterday it was a relief to have a more relaxing day today. Our start time was 12:40pm so we were able to get an extra 2 hours sleep. Hooray! We woke up at 7:30am and I had a big breakfast of oats, granola and banana, followed by a big omelette. Yummy : )

Cape Epic: Stage 4 - Time Trial
Thursday 31st March
Worcester to Worcester
Distance: 32km
Climbing: 800 metres
Our bikes are dealing with the demanding terrain really well, but they still get a full check and tune by Dave everyday. So far we've changed a mech hanger which got bent when Karien decided to take a trip over the handlebars, we've had new gear cables, and our pedals have been rebuilt.
Riders set off in reverse order based on the General Classification (GC), so we were the last ladies team to set off. The second placed ladies team (Hanlie and Ischen) went 6 minutes ahead of us.
The weather was much cooler today; however it was quite humid. There was a strong wind to contend with which meant that we needed to stay close together and draft. The course was really good fun: very steep climbs and lovely fast, flowy downhills. Our plan was to ride cautiously and reasonably conservatively. We finished in second place - about 9 minutes behind Eva and Natalie (who were absolutely flying!) and 50 seconds ahead of Naomi Hansen and Jodie Willet (Australia).
We were about 3.5 minutes ahead of Hanlie and Ischen who are currently second in the GC so we've increase our lead to approximately 25 minutes. Yehaaa!!!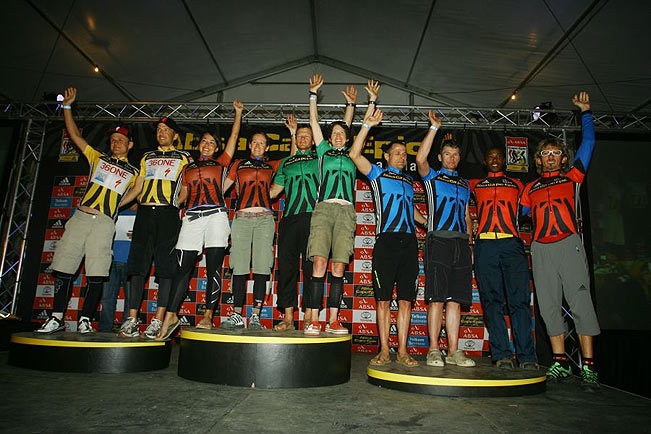 It's back to our normal routine tomorrow: a 4:45am wake up and a 7:00am start. Now I'm off to see the 'bum doctor' to get a saddle sore seen to! It's going to be a long day again tomorrow as we make our way from Worcester to Oak Valley (145km with 2350metres) and I don't want a pain in the bum for 6+hours!!!!
Blogger Info:
---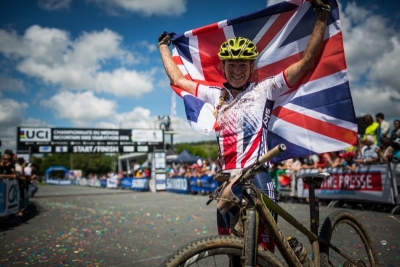 Topeak Ergon Racing Team Rider. European Champion (2016) and 2 x Silver World Championship medals (2016, 2013).
http://topeak-ergon.blogspot.com/
Read More By Sally
---
Disclaimer:
This blog post was written by a third party and their views do not necessarily reflect the views of XCRacer.com