---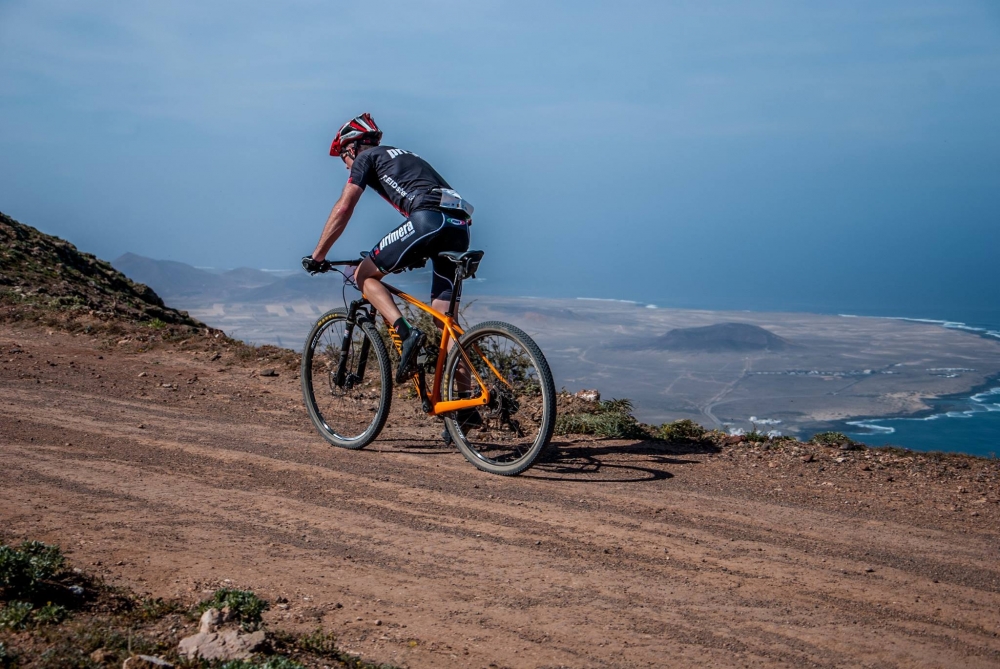 Club La Santa 4 Day MTB Stage Race
Share on Facebook
Share on Twitter
Published: 8th February, 2016
New Year, new goals.

For 2016 I fancied doing something a little different from previous seasons, which has mainly been cross country racing with the odd 6 or 12 hour event thrown in just to mix things up a little and keep it interesting. 2015 was a good year for me, there is no doubting that but I wanted to push myself further and I've had my eye on stage races and marathon events which has given me a new focus.
So, at the end of last year I decided to enter the Club La Santa 4 day stage race in Lanzarote. Whilst the lure of racing and trying something different was appealing, the thought of leaving the UK appealed even more as the winter has been a tad wet so far in the UK.
The race is a popular one, with just under 400 riders lining up at the start from 16 countries you all from various abilities, from the pro's to the first time racers.
For those who aren't aware of the race it goes a little something like this, every stage is slightly different, Stage 1 is 36km which is a typical cross country race distance depending on your category. Stage 2 is a little longer coming in at 51km so longer than the typical cross country races we're used to seeing in the UK. Stage 3 is a 21km uphill Time Trial which won't come to a shock to any TT racers out there, but a little different for those that keep that tyres on the dirt. It's also the only stage which isn't a mass start. The final day, Stage 4 is more of a marathon stage at 88km so they've saved the hardest until last.
Having kept an eye on the weather leading up to the event it was a pleasure to see the BBC got the forecast correct and I was greeted by that orange thing in the sky, I believe it's called the sun, not something we see much of in the UK. What I was surprised about was how windy it was and how it changed the tactics of the race. You didn't want to be out in the open trying to race into a head wind by yourself as you would waste too much energy and it made more sense to be part of a pack, bring on the road tactics then.

Stage 1

The start was fast as you made your way out of Club La Santa to be greeted by a strong tail wind on the road section which was a downhill. This didn't last for long as you soon peeled off the road and started to climb a gravel track which thinned everyone out as people were starting to find their own pace and slowly small groups formed. The terrain was mostly hard packed gravel but at times it would get deep, catching out those riders who weren't paying attention. Most of the stage was pretty fast until you hit the deep sand which bought most riders to a half pretty quickly. At times it was like trying to ride along the beach as well as climbing up a hill, speed was your friend here as you zig zagged around trying to find some grip but that is easier said than done. As soon as the momentum stopped you were forced to walk or run, depending on how keen you were.The stage wasn't particularly technical and you got the majority of the climbing out of the way in the first half of the race to be left to enjoy the effects of gravity to push you home.
The Stage was soon over, but it was good to get the first day finished and ticked off safely.
I finished the stage 59th / 368 overall and 17th / 105 in my category.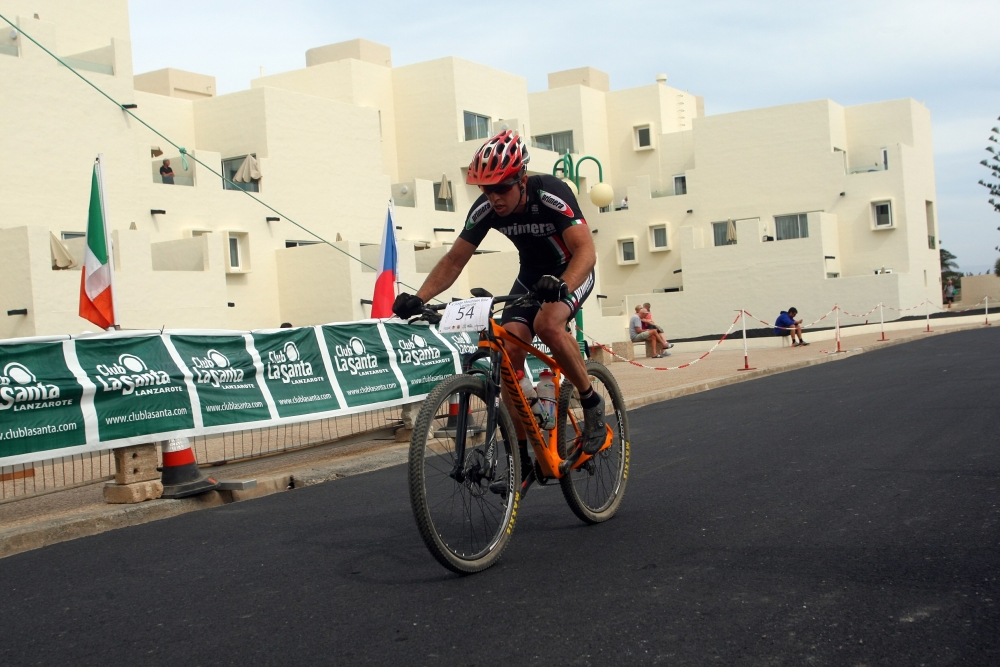 Stage 2

The start was the same as yesterday albeit with a slightly longer road section to help spread everyone out. Apart from being longer the terrain was slightly different, less of the hard packed gravel and more time spent racing across the rocks the lava left behind. The paths were often thin so it was single file and again, momentum was key as the loose rocks would, and did grind you to a half in places.
At times it felt like you were barley moving when the climbs were covered in these rocks as they were quite deep in places. As per the previous stage, small groups formed and I'm thankful to have found myself in one as there was a particular road section that sent you directly into a head wind and this would have been utterly miserable attempting it on your own. The climbs weren't as steep today which was nice and it was enjoyable riding the singletrack as they weaved their way around and over the hills. Towards the end, the course repeated a similar finish to yesterday and it was a pleasure to know the finish line was just around the corner. Albeit with a small extra climb thrown in with a mega cross wind at the top, it was so strong it managed to push everyone off the ideal line and too strong for the guy in front of me as he ended up falling off!
Another day ticked off, finishing 52nd overall and 14th in my category.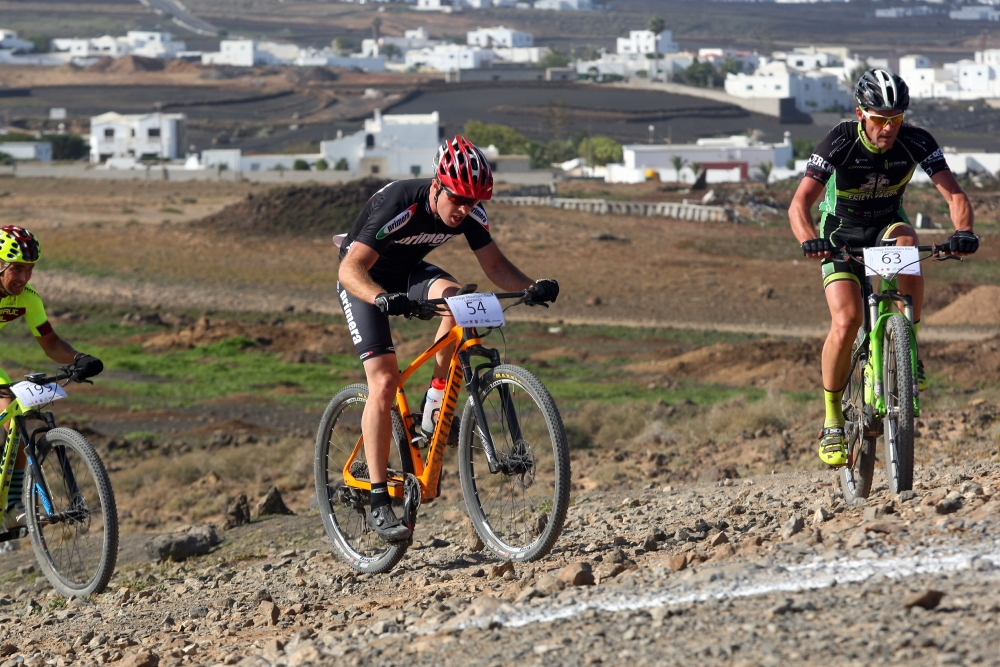 Stage 3

The uphill TT was the one stage I wasn't looking forward to as I enjoy descending far too much. The racing started at 9am starting with the slowest rider first. The course was pretty simple, mostly fireroad with a small singletrack section to break it up and a couple of descents to get your breath back before the climbing took over again. My start time was 11:36 and the sun was out in full force with hardly any wind, which is a first since I've been on the island. I paced the stage well, perhaps a little too easy in places but a lesson learned for next time. I managed to catch a couple of riders who started in front of me which is good for the moral, but I also got passed by a couple who started behind me, oh well.
I thought the stage would drag on for longer than it did and whilst climbing uphill is hard, it could have been worse. The final straight was probably the best as you could see the finish line in sight, but this actually turned out to be other riders cheering you on as they sent you round another little loop with a final little kick just to inflict that little bit more pain.
The highlight was watching Karl Platt who is currently leading the GC make his way up the mountain, the speed he was climbing was ridiculous and looked to be going twice as fast as some racers in places.
I seem to be pretty consistent in my results, placing 56th overall and 14th in my category.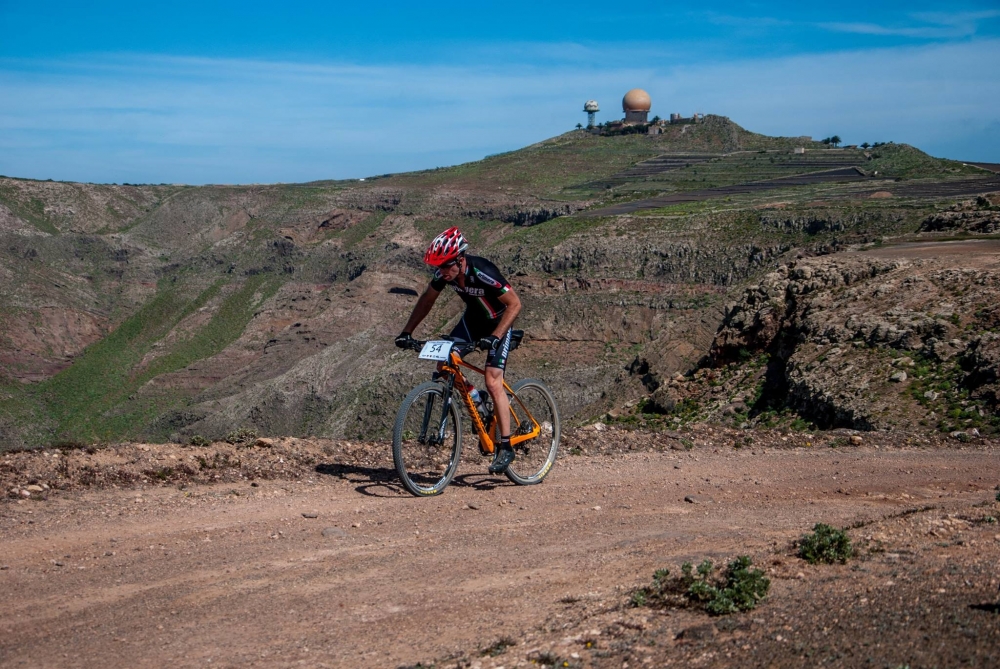 Stage 4 – The queen stage

We were greeted to another warm day on the island with a light breeze for the second day on the trot, a rare occurrence here. The start took a similar route to the first stage but I knew a good place in the start pen was important to avoid any bottle necks once the singletrack begun. The first half of the stage had some flowing sections followed by some sharp climbs to really punish any riders suffering with any fatigue. By luck I found myself in a big group and the pace was high so I took the chance to hide and recover knowing there was a long day ahead of me. Saving energy was key as the course map showed there was a nasty 10k climb which took the riders to yesterday's finish at the weather station. The course then followed parts of the TT stage which was a pleasure as I certainly enjoyed the decent more than the climb. As the weather station appeared in the distance I knew the long climb couldn't be far away and this would surely spread all of the riders out. The pace at the start of the climb was pretty high and rather than going mad I opted to ride it at my own pace rather than blowing up. This turned out to be a good idea as I started to catch some of the riders that went too hard to begin with and I found myself working my way back through the field again. Once you crested the climb you soon begun the decent down the TT course and the speeds were high. The majority of the descending was fireroad so dead easy but unbeknown to me was one of the descents was very steep and very technical, too much speed would through you off and into the rocks quickly followed by a trip to A&E. This section played to my advantage as I caught the group of riders that I had lost contact with on the climb. Many of those riders opted to walk the downhill which made it even more interesting as line choice was key along with avoiding over riders.
A few short and brutal climbs followed but we had reached the highest point and it was mostly flat for the race back to Club La Santa. I thought from this point on it would be pretty fast a simple but there was one last surprise. The final part of the course can only be described as sandy or more beach like. Imagine riding along the beach in the height of summer, it was that deep and hard going and once you ground to a halt you weren't about to get going again. To be honest it wasn't enjoyable and for me it was the worst part of the race and I'm sure a lot of it could have been avoided. I struggle with the sand and had to walk some sections which was annoying, but once you stopped it was a struggle to get going again.
I didn't know how I would fair over 4 days and it went better than expected. I guess I always thought a top 10 finish would be nice and I crossed the line in 10th place, happy with that!
This was my first stage race and an enjoyable one at that. It was always going to be a test to see if it's something I was going to enjoy and I certainly did. The weather helped for sure, but it made a pleasant change to not be riding around in circles for lap upon lap. I think the stage racing bug has bitten and it's time to start planning the next one.
For those that have never taken part in one, do it as it's a great experience as well as a good few days of riding your bike.
Blogger Info:
---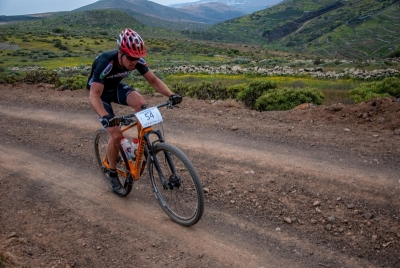 Read More By David
---
Disclaimer:
This blog post was written by a third party and their views do not necessarily reflect the views of XCRacer.com