---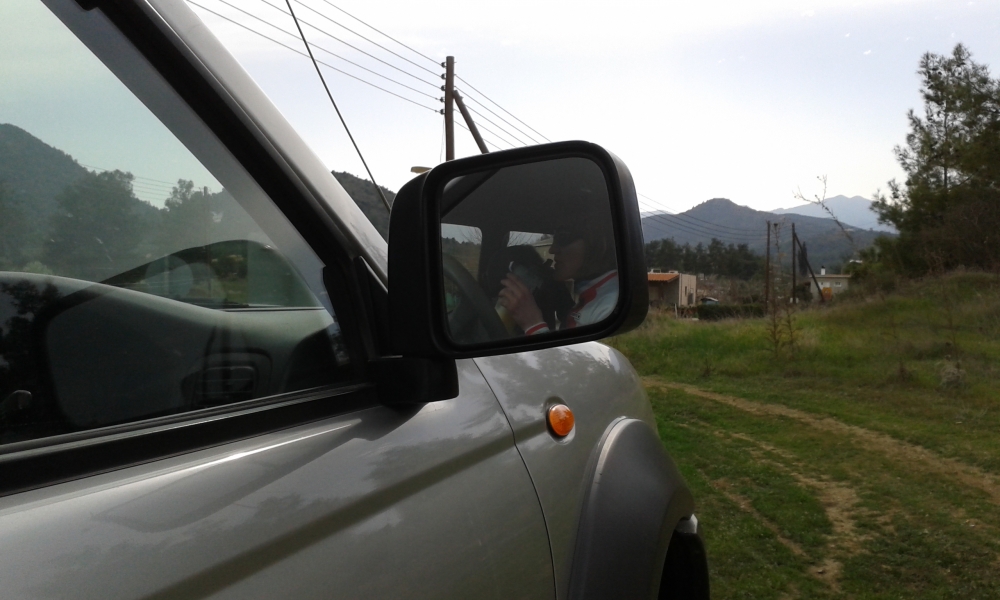 Cyprus Sunshine Cup – Day 3, In the tyre tracks of Olympians
Share on Facebook
Share on Twitter
Published: 2nd March, 2014
Ah day three. It's the day of any stage race when you know how things are going to pan out. In my experience, the end of the day is the bottom of the fatigue pit that you've been falling into the last 72 hours, it can only get better from here (or stay the same, but it's really best not to think about that!). I had my own advice to Callum Riley (Newdales RT) ringing in my ears – "you'll have training camp legs; they'll hurt, but they'll work". Well, at least I hoped they would work…
Day 3 in Cyprus was another point-to-point race, a slightly shorter 40km, but with the same brute of a 900m climb in the middle to make us hurt. In fact, as it turned out, it was exactly the same 900m climb, but more on that later! The day for us started a bit earlier than previous ones, although Rachel and I were still a wee bit late knocking on the door of Max & Sara's apartment to have our breakfast together. I continue to claim that this is all Rachel's fault, but I think we all know the truth…
The day's start was the small mountain town of Lythrodontos, high up in the Machairas Forest, about 10km further into the back country than our base for the previous two days in Lefkara. A bit of elementary Greek guesswork led us to the conclusion that the town name meant something like "rock teeth" (lythic – rock-based, dontos – toothy). Probably a bit of a puncture-fest then! First we had to get there. Turns out that this is not as easy as my 1:200,000 scale map of Cyprus would have you believe. There are a lot of roads marked on it, but what it doesn't tell you is that a lot of them are unpaved. Cue 10km of unmetalled road, quite a lot of cursing from Rachel at the wheel, Max looking only into the car, and Sara and me saying "well, it can't be much further…".
The start was pretty cool, down in the town square, surrounded by all the local kids on bikes. The joy of holding races on a Saturday in mountain towns is that people are around and there's nothing more interesting than the leg-shaving men standing in the main square to distract their attention. Unlike yesterday's start, we were all bunched up at the beginning, one start, so of course that meant I didn't have a 30s gap to the women's field to temper my enthusiasm. This, it turns out, was bad, and I ended up spending the day collecting women's Olympic champs, first riding my way up to the wheel of Sabine Spitz. She was steady, but just a little bit too fast, and as soon as we hit the top of the dirt roads, and turned onto the singletrack, I lost contact. I also really sucked at riding up the fun singletrack from the day before, and lost a load of hard-earned places as we headed ever-upwards.
When the trails turned downhill, I felt momentary relief, before realising that if I had been struggling to go up, down was not going to end well. Thankfully my marathon-stage-buddy in the form of Gunn-Rita Dahle-Flesjaa was there to guide me safely to the bottom without incident (excuse #47 – I've only been riding a 29er for 5 days, I think I'm doing pretty well!). Once onto the red earth roads at the bottom, I recognised them from our early morning offroad driving antics and could repay the favour! For the second day running, we rolled in a few seconds apart (it seems I'm bad for letting wheels go in the last 500m!), and joked about racing the Cape Epic as a mixed pair since we seem similarly dieselly!
Post-race food in the town was ace – barbecued, olive-oil soaked bread, huge tomatoes you could eat like hand-fruit, and piles of halloumi to satisfy my craving for salt.
We had a vague plan to head for a lap of the XC course that was nearby post-race, but struggled to find it. As soon as the road our there turned to earth, you could feel the enthusiasm in the car evaporate, 2hrs of riding hard in the mountains was enough. I won my category again, extending my lead in the Master's 1 cat to around 25mins, with only an XC race to go. XC's easy, right?!
---
Click any of the images below for a larger view / slideshow
Blogger Info:
--- Read More By Chris
---
Disclaimer:
This blog post was written by a third party and their views do not necessarily reflect the views of XCRacer.com