---
Dalby 2012
Share on Facebook
Share on Twitter
Published: 22nd April, 2012
Gosh where to start. I've just got back to my parents' in Yorkshire from a long day at Dalby. Dalby is always an emotive place for me...
It was the first place I began riding, with the lads from York Cycleworks, guys like the late Martyn Miller, they were fun days. Back then I rode a Bontrager Privateer, my first MTB, I still have it. These were the days before trail centres existed, though it did have a Visitors' Centre that we frequented as children, for family days out. Dalby could be very muddy and I remember ploughing through double track of thick mud and pine needles using bonty Jones tyres as standard. The climb out of Medusa drop was the mates race competition, we called it called it Cottage Climb I think and I swear we went UP the Worry Gill valley but I may be wrong.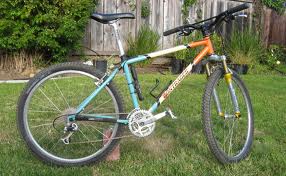 My first MTB. Bontrager Privateer 1999
There were a lot of ambulances today... Dalby was also the place where I smashed my face up in 2009, one of those moments when you think, shit this is bad, its going to be a long day - you learn a lot about the extent of an injury by everyones expression when they look at you... I made it into MBR's gross injuries that June. I'm glad they didn't use the second bus stop this year, I will generally ride anything and 2 years ago I tried again, 7 times in practice but just couldn't do it. I'm not going to try again.
Last year I won the Masters there and was very happy with myself. Deciding to go Elite this year, ambitions were slightly different, survive with a respectable result. My God it was brutal, I like hard courses, hard races, I like mud, but this was just so tough. You had to concentrate so hard for so long, pedal so hard for so long. At the start I was gridded very last, and as a good starter I thought I could get at least through to 14-15th which I think I did until the first climb and as a crap climber I was pushed back to the late teens. Once we settled into our grooves I was battling with Ruth Owen-Evans and Iwona Szmyd ..... My plan was to ride the downhill A-lines, Worry Gill was fine everytime, Medusa's drop, I went splat, and both Ruth and Iwona went by. Gradually, I caught back up to them I could see Katy Winton ahead, we all over took. Ruth then seemed to find a second gear and slowly disappeared, leaving myself and Iwona to battle it out. We also overtook Sally Gabriel who was a having a great ride until her brakes seized on. I managed to drop Iwona on the short steep uphill and techy downhill sections but as a better cimber she was slowly gaining on me, I managed to hold her off and finally, I came in ahead at 16th/28.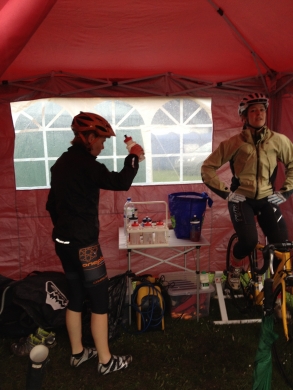 Sally and Me warming up.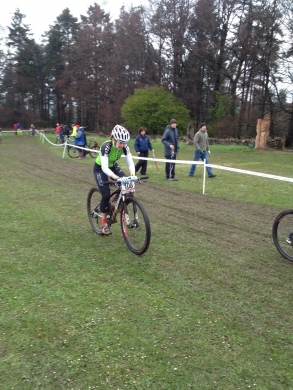 Happy enough with 16th, 15th was my target in mind. My bike was spot on, no brake issues, good enough traction, no chain suck or shifting issues. I was however, riding a 1 x 10, and I knew about it. Hindsight is 20:20 vision, I wouldn't use it again on a course like that, in those conditions. By the 3rd and 4th lap I could barely manage the long climb and was fearful of cramping. Whether I would have gone any faster I doubt it, but it may have felt nicer?!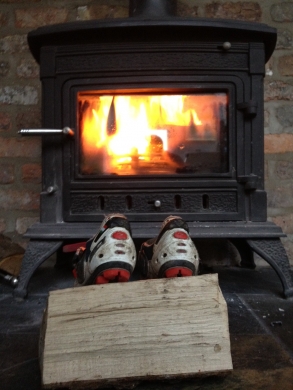 Drying my shoes after practice
Hardest women did well today, well done to all those who didn't fall off. Good to see Tracy Moseley on the podium. Considering the weather I thought the Nationals actually ran well. Not sure the women needed the start loop though with only 28 riders, bit unnecessary. Bring on the next National at Hopton, though that can get pretty muddy too...
Thanks to Mum for Dinner B&B. Thanks to Alex for driving and more shouting. Thanks to accelerade for fuelling.
Blogger Info:
---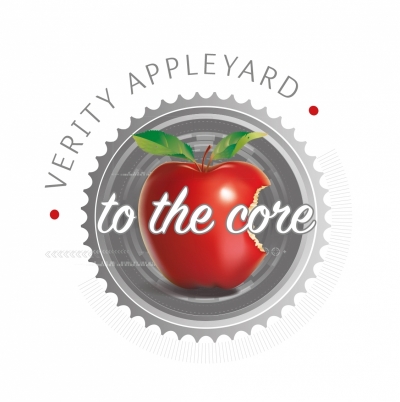 Verity Appleyard.
Riding for Brotherton Cycles
Physiotherapist

XC
Marathon
CX
Enduro

Read More By Verity
---
Disclaimer:
This blog post was written by a third party and their views do not necessarily reflect the views of XCRacer.com