The popular East Anglian BikeArt Winter Series kicked off with round 1 (of 4) on a 6.3 mile course laid out by series organisers Thetford MTB Racing, off fire road 24 in Thetford forest.
The Winter series is Sponsored by BikeArt
in association with Torq Fitness, Chelmer Cycles and P. Tuckwell Ltd.
Results provided by
Time Laps
Weather conditions for the event could hardly be described as chilly with the hottest Halloween on record being recorded only two days previous. This was not however just a jolly ride in the woods, heavy rain had made sections of the course more technical and the normally quick draining forest floor had a layer of slippery mud to test the competitors.
The course was a mixture of twisting, undulating forest tracks and fire roads, with the spectator/photographer hot spots around the various bomb holes, natural dips and the Hot Dog stand by the Start/Finish.
Past category winners of the Series were out in force hoping to hold or regain their respective titles.
Paul Ashby continued to dominate the 98 riders in the 4hr Vet Male. He seemed to be using Andrew Cockburn (4hr Male group) as a pacesetter matching or beating Andrew's times till lap 6 of their 9 laps.
Previous 4hr Male series winner Andrew Cockburn made a great series start with his win in the first round.
Lorna Rider started her campaign with a win in the 4hr Female category although Anita Buxton made up time on Lorna during her last two laps.
Over in the 2hr Vet Male class, another 98 strong field, a close race between Darren Evans & Nick Ainsworth saw Darren squeezing out better lap times on the last three, giving him enough to take the win.
Nicola Flynn took 2hr Vet Female honours with fastest lap times and 4 circuits.
Richard Dunnett proved the importance of a good start in the 80 strong field with a 23:36 first lap in the 2hr Male class and saw him dominate the times till lap 4 when Benjamin Houghton crept under his times but was unable to knock Richard off top spot.
Male 2hr Junior Paddy Atkinson dominated the category with the fastest time for all 5 laps.
2hr Junior Female leader Sophie Wright completed four laps in the slippery conditions.
El Supremo in the 2hr Female class with the fastest lap times and most laps went to Laura Sampson.
For those unaccustomed to the event it's the best three results of the four rounds, that does not mean the regulars relax if they have secured a top placing judging by previous years.
Round two is on 7th December at Mayday Meadow, Thetford Forest.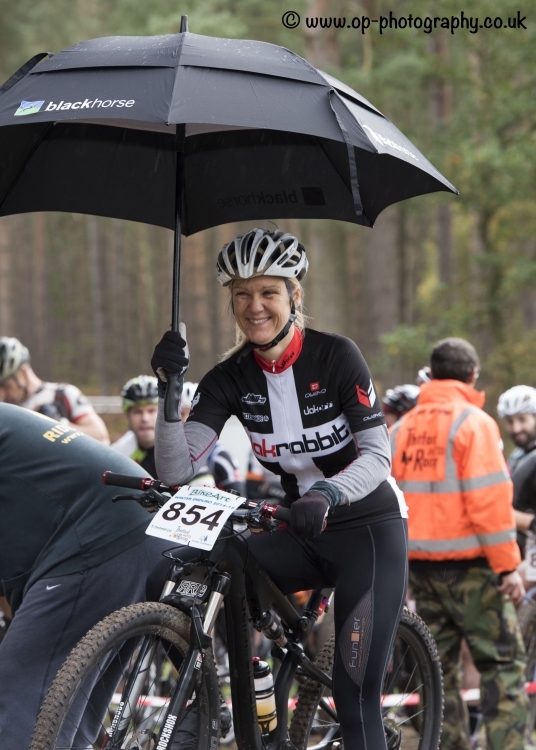 Some of the riders came prepared for the heavy rain. No: 854 Lorna Rider, Team Jakrabbit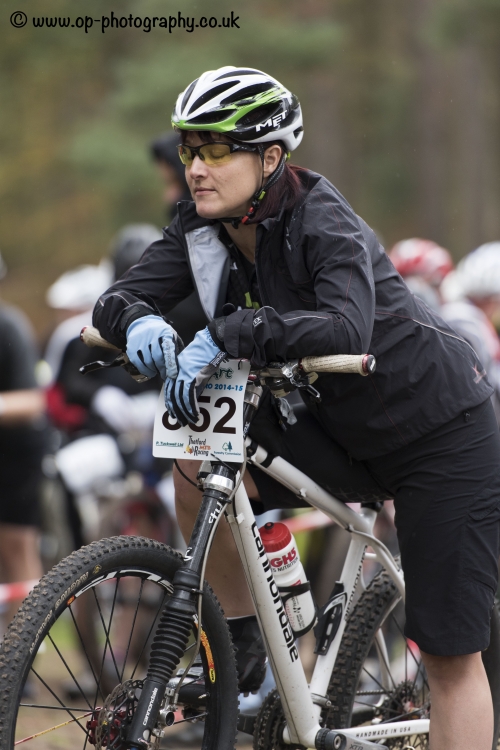 Others used the wait at the start for some meditation. No: 852 Tracy Russell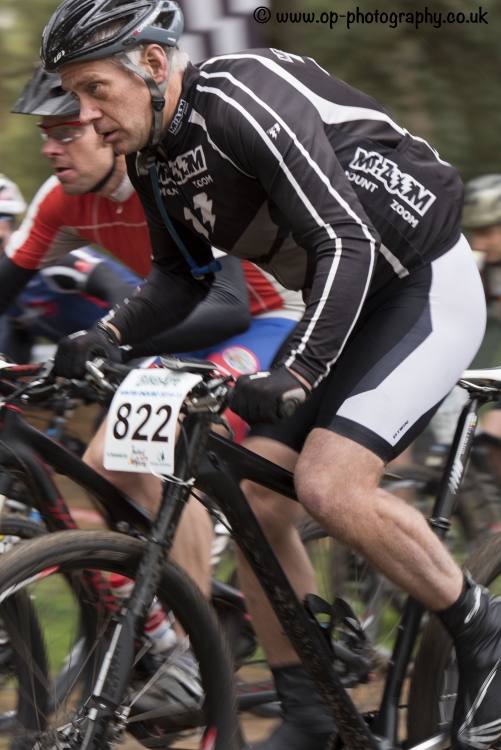 4hr Vet legend Paul Ashby No: 822, secures a great start.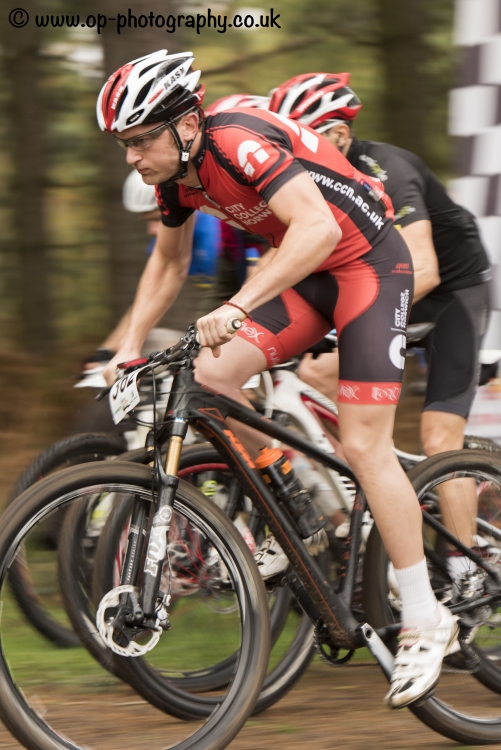 City College Norwich rider Richard Dunnett No: 302 used his start to great advantage laying down a 23:36 first lap in the Mens 2 hr.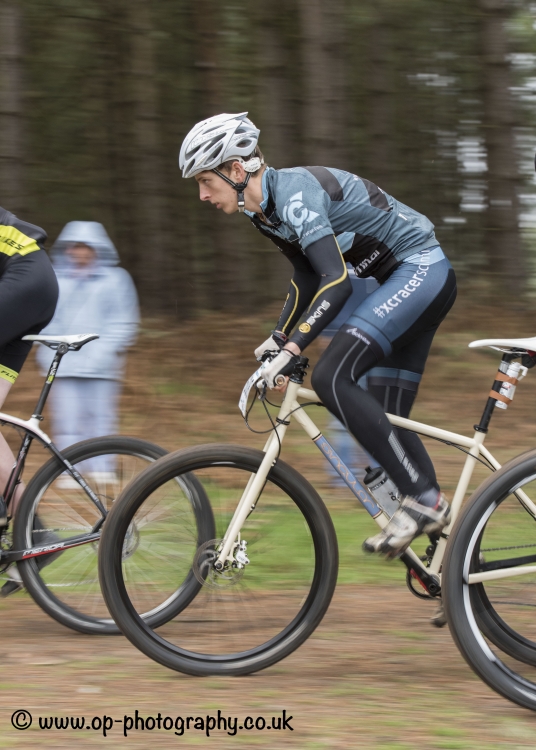 No: 608 Paddy Atkinson, XCracer/Scimitar team rider, at the start of the 2hr Junior male category, focusing on the job in hand.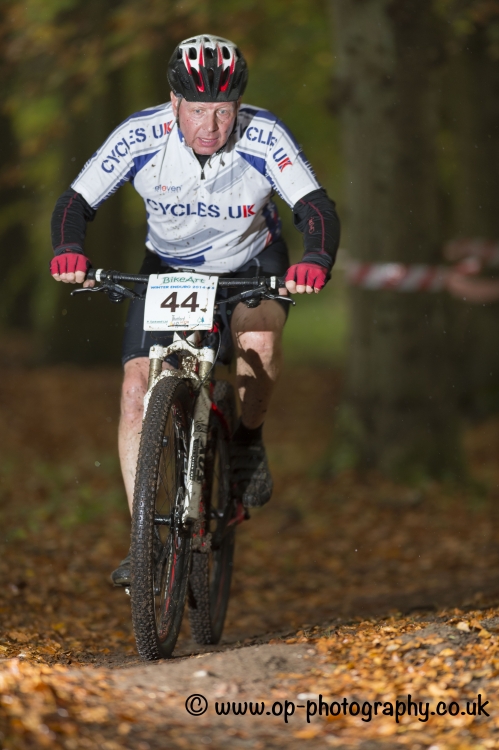 No: 44 Tony Wood 2hr Vet Male category.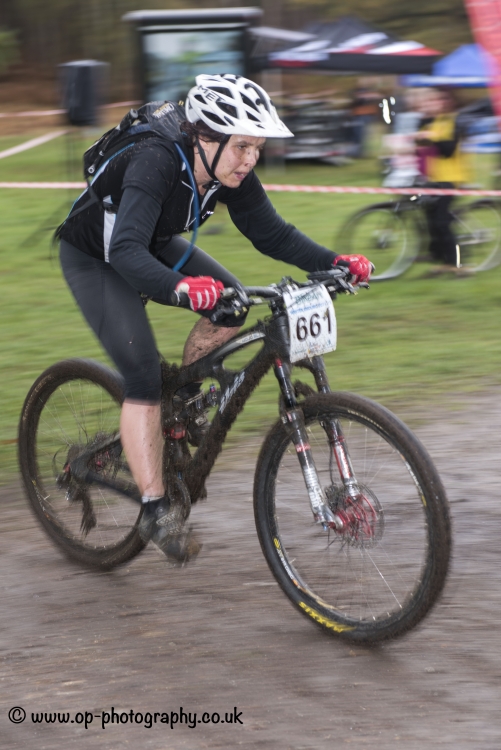 2hr Female No: 661 Claire Taylor while all was well with her bike.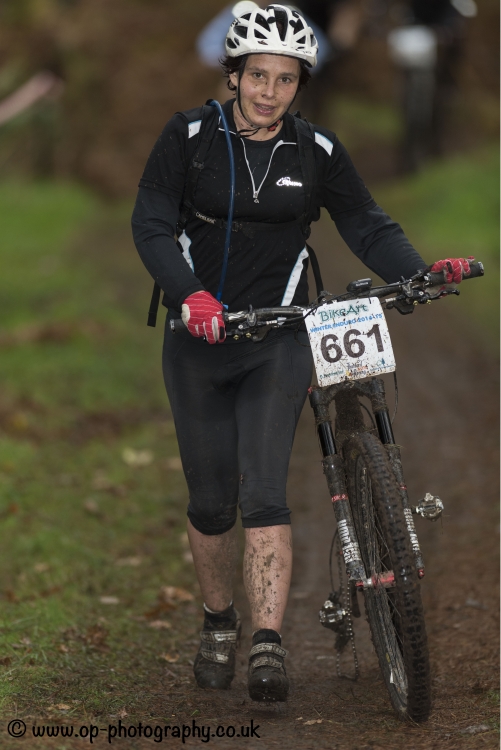 Claire crossing the finish after rear wheel gear failure.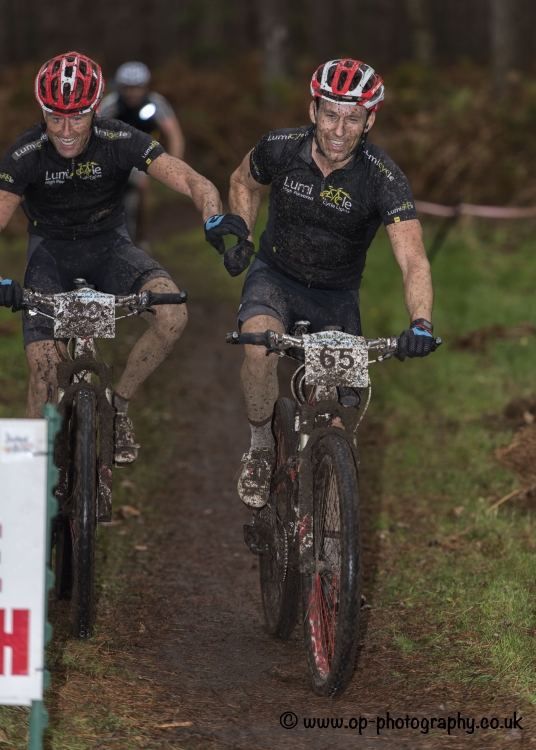 Same kit, same surname and same finish position. No's: 99 & 65 John Prentice and Stu Prentice celebrate their joint third placing in the 2hr Vet male class.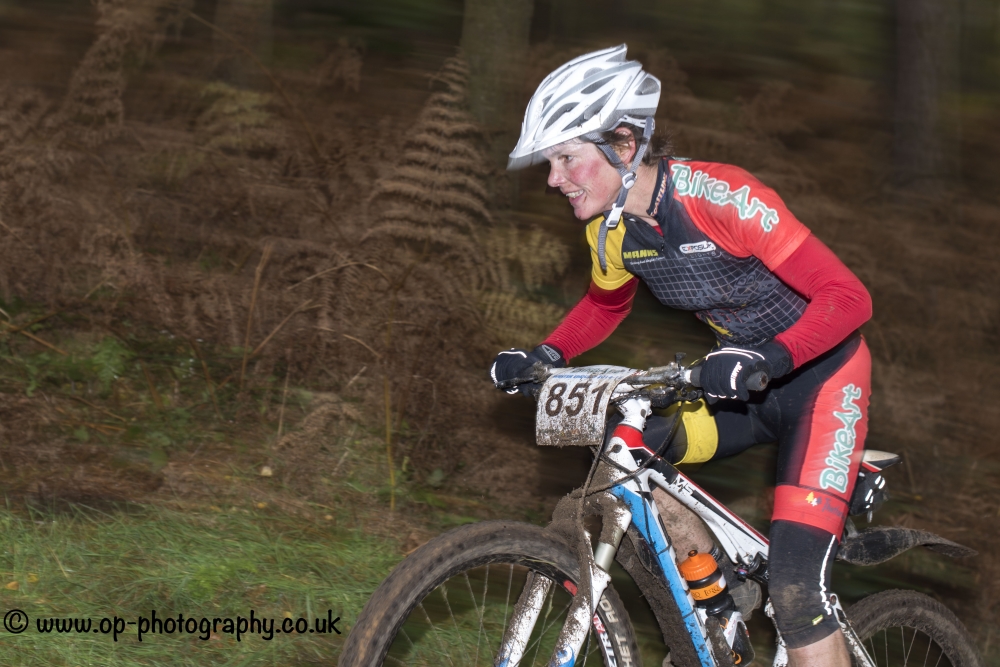 No: 851 Anita Buxton, fastest last two laps in the 4hr Female category, 2nd position finish.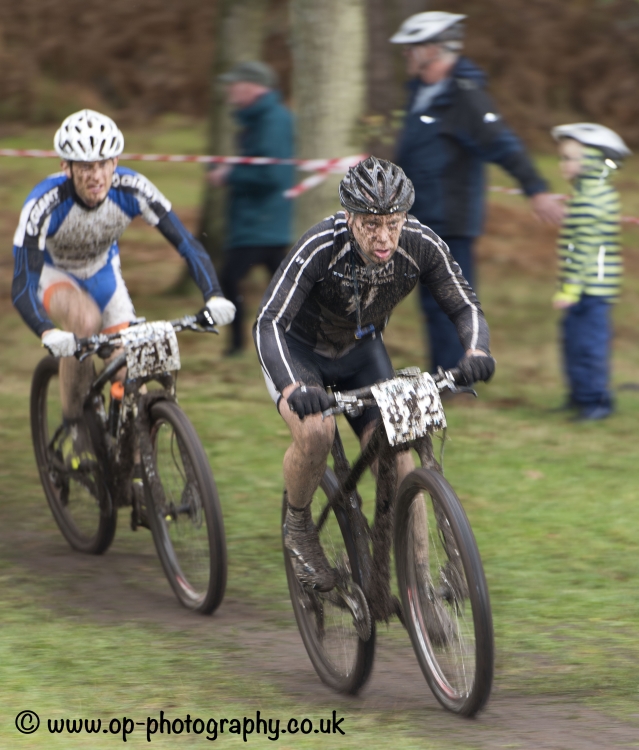 Paul Ashby No: 822 4hr Male Vet & No: 711 Andrew Cockburn 4hr Male were neck & neck till lap 6.
By lap 6 Paul had done enough to secure the 4hr Male Vets Rnd 1, 1st place and wound it down a little, still recording the fastest lap times for each of the 9 laps. As they say it's all relative...