---
Exposure UK 24 hour champs - the heat of battle
Share on Facebook
Share on Twitter
Published: 26th May, 2010
Last weekend saw the inaugural UK 24 hours champs occurring at Newcastleton trail centre (very far up north), sponsored by Exposure lights and ratified by having pretty much all of the top ultra distance riders racing.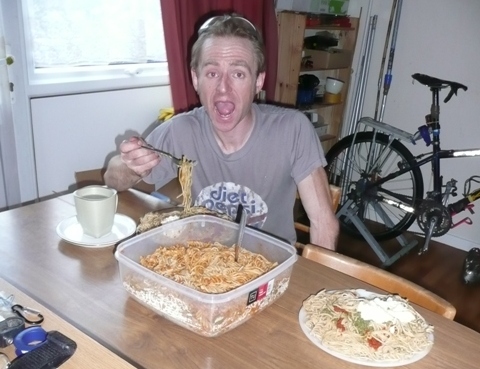 I have been trying to peak for this race and then somehow carry form through to do Mountain Mayhem solo as well, in less than 4 weeks now ... ouch. I felt strong and light, which was going to be important on a course with c500 metres of climbing. My main bike, a full suss was tricked out to be less than 20lb … and that was with some burly tyres to deal with the loose gravel/stone terrain.
As ever, despite being physically ready, I was a bit disorganised in the pits and a bit worried about the lack of sleep I had in the previous week. I shared Rich Rothwell's pit crew and the Chaz and Luke from Juice Lubes sorted the drivetrain on my main bike a few minutes ahead of the race, cheers …a slightly twisted hanger.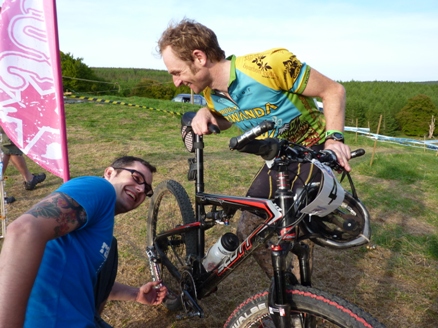 Newcastleton is one of the 7 stanes, the one that not many people go to. It's a good choice of venue as it's weather proof and the local village is very supportive. The rooty bumpy climbs out of the race village was a bit of a pain, but once you were onto the trail centre the swoopy singletrack berms are ace.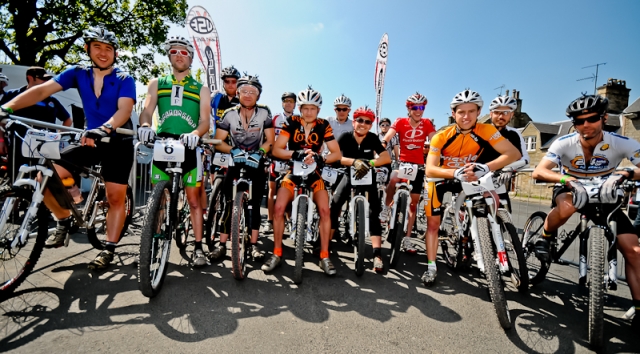 Remarkably there were no midges and the sun came out, a bit too much. As we eased up the road from "a nice bag piper and random cycling club send-off" the main contenders formed a little group. No one really wanted to push too hard in the heat. What then materialised was quite a dong dong battle, rarely seen in 24 hour racing.
At the end of the first lap young Josh Ibbott has eased slightly ahead, something that we were all happy with. As the second lap finished Craig Bowles had dropped out of the group. As the third lap Ian Leitch, who had been suffering from a virus, popped. James Lister and I eased away slightly from Matt Page and Richard Rothwell. I decided that it wasn't a clever thing to do and eased back again. James then had a puncture which I knew it difficult for him to come back from. At this stage, probably about 4 hours in, I felt strong and eased away with Richard who asked me whether this was going to be a decisive move. I said I doubt it as Matt has a habit of coming back in races. We kept getting glimpses of Josh and I decided that it would be smart to try and draft behind his big frame (bike and body). The course was perfect for me with long gravel climbs which enabled me to push away from Richard up to Josh. We rode together for a couple of laps. I realised he was riding within himself despite being out ahead. His intermittent singing started to become annoying, I couldn't place the tune and he wasn't in tune. Josh pushed on. I wasn't too fussed as there was still about 17 hours to go. Again I thought it would good that he burnt energy by feeling chased.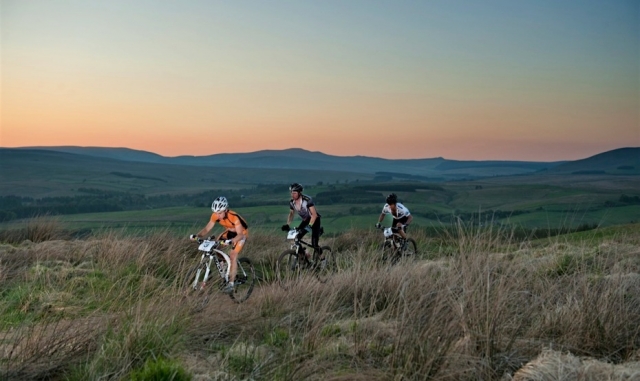 (great pic Joolz)
After being alone for a lap, a fast moving Matt Page (surprise surprise) caught me with Rich on his tail. I hung on and we rode together for about and lap and a bit before a yelp of pain from a cramping Rich saw him drop off. Matt and myself then rode together for a couple of laps as the sun went down and it became properly dark. At some point before midnight Matt had more power than me and rode away. There was still ages to go so I just had to compose myself, fuel up and carry on an see what would happen.
At between 1am and 2am I caught a glimpse of an orange kit moving slowly ahead. It was Matt, by his pace I knew he had bonked big style and it was only a one third of the way into a tough lap which was taking well over an hour in the dark. As I came through the pits area I signalled to his well honed pit team that he was in big trouble. I really thought that was it for him and the next time I would see him he would be packing up.
So there was 10 hours to go. Josh was about 20 minutes up could I pull him back? At this stage the answer was no. For the next 2 laps I wasn't feeling too powerful. My protein drink had curdled so I was feeling a little sick. While I was in the pits Matt Page came flying past, I didn't expect that. So I was now back in third again. Worst still, I had a touch of the rampaging sh*ts which meant an emergency stop which took time as I got quite wrapped up in bib shorts, headphones and piggy back battery pack. To rub it in I managed to get a slit in a sidewall which took a couple of attempts to re-inflate and seal. By the end of that lap the bluey hue of dawn was making it's presence felt. I was told that Josh was now 25 minutes up and Matt was closing fast about 9 minutes behind him. Rich was 25 minutes behind me. So I felt 3rd place and another 24 hour finish (8 out of 11 now) was the order of the day.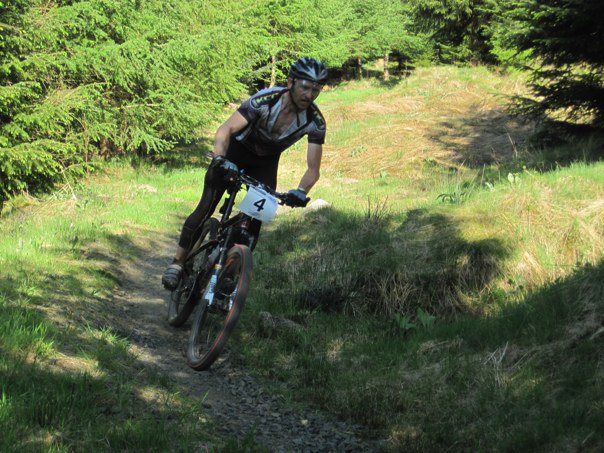 The sun shone, I felt good and ambled along. There was some cracking views. I could see from where the course crossed that Matt had caught Josh. With two laps to go I was told Josh was now really struggling. I dug in a little. Going out for the final lap, the commentator said there was a real battle on for second. I pushed on fast now. I thought if I could see him I would catch him, I had plenty of power left and could still fly up the climbs. I apologised to Josh about a third of the way into the final lap when I caught and passed him. So it was 2nd place for me, after 21 laps, and an estimated 250 miles and 11000 metres of climbing.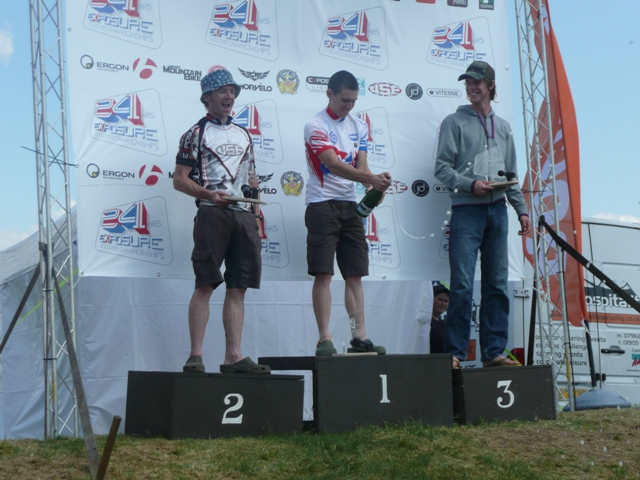 Quite a race! Matt was amazing, coming back from the dead. His professionalism, mental drive, and slick pit crew bringing it home. Josh's brave approach and obvious fitness and strength won many friends. Rich Rothwell rode very strongly coming home in 4th. And consistent as ever, James Leavesley came through for 5th. There was a great fun supportive atmosphere at the event, with many rookie 24 hour riders enjoying it. I'm sure this event will go from strength to strength. I've now got to stop eating and somehow recover very quickly for the big daddy, Mountain Mayhem.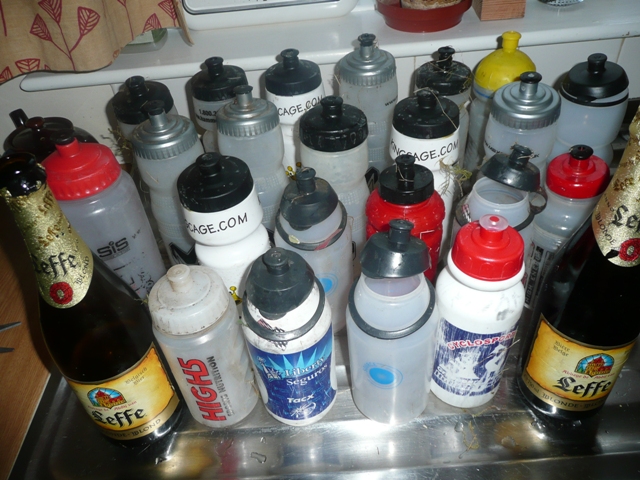 Blogger Info:
---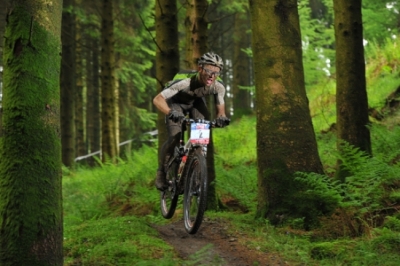 24 solo racer, world traveller and now the man behind the xcracer shop
Read More By Anthony
---
Disclaimer:
This blog post was written by a third party and their views do not necessarily reflect the views of XCRacer.com