---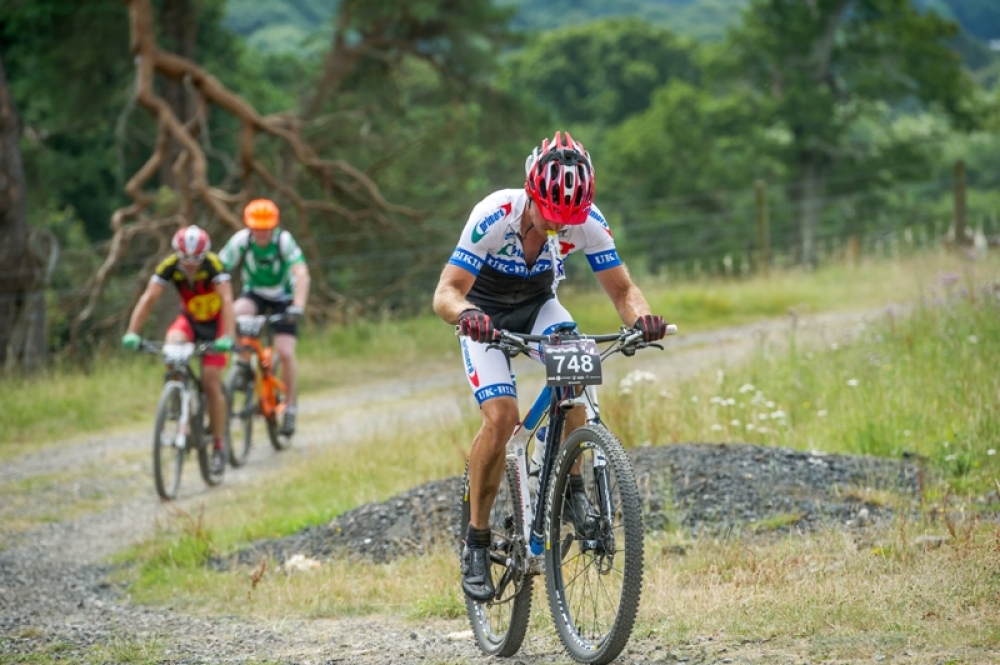 First 12 hour Solo at TwentyFour12
Share on Facebook
Share on Twitter
Published: 22nd August, 2014
For the past couple of years I've been pondering on whether to enter a 12 hour race or not and about 12 months ago I thought it would be a good idea, so before I changed my mind I got my entry in for Twentyfour12 as I felt that would be the perfect venue, as having raced there a few years ago I knew what the track and facilities would be like and I thought this would be the ideal event for my challenge.
Training went well leading up to the event with a 4 hour race at Margam Park and a 6 hour at Erlestoke to test the mind, body and experiment with food and drink, oh and above else, not treating it like an XC race and going flat out from the gun.
Having made the trip up on the Friday evening it gave me a chance to relax Saturday morning before the madness at 12 began.
I was lucky enough to be supported by my good friend Tom and his girlfriend Steph who I can't thank enough for there support because as the hours of the race went on I really felt having a team around you preparing your bottles and food made a world of difference and I do wonder if I could have kept going without them.
Waiting at the start line was hot and I was watching the temperature creep up on my Garmin so I knew hydration was going to be an important factor. I managed to get a good position on the start line which was a bonus as I knew the start loop was going to be hectic along with the first lap.
The gun went off at 12 and off everyone went and I decided to stick with a high pace at the beginning to avoid any mishaps and then slow down after the first lap and find my rythem. This seemed to work well as I stayed out of trouble at the start of the race and I could settle into a good pace once the lap begun.
The laps soon ticked by and the course kept me entertained and Cottage Return was always great fun and a chance for me to put my DH skills into place as I made up some good time on the riders around me on this section.
My bike performed faultlessly until come lap 7 my bottle cage broke and I was very thankful to have been given one by the organisers when I signed on, little did I now at the time how grateful I would be for that.
All was going well until about 8pm when my body was telling me it wanted something other than flapjacks or gels, but I thought I could plow on but an hour later I made the wise decision to stop and take on some pasta which turned out to be a life saver. Having had that little extra food and a break I felt much better and carried on with my final laps to cross the line just after midnight having completed my first 12 hour race with the standard wheelie across the finish line having finished 20th out of 94.
After the finish I was sure that I wasn't about to enter another 12 hour race but after 24 hours had passed I soon changed my mind and once the entries were open I paid up for another 12 hour race next year at Twentyfour12, so see you in 2015!
---
Click any of the images below for a larger view / slideshow
---
More on the Bontrager TwentyFour12 #9:
Event Calendar Listing
Blogger Info:
---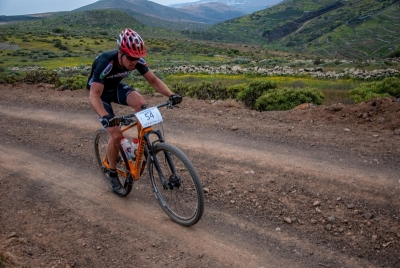 Read More By David
---
Disclaimer:
This blog post was written by a third party and their views do not necessarily reflect the views of XCRacer.com