---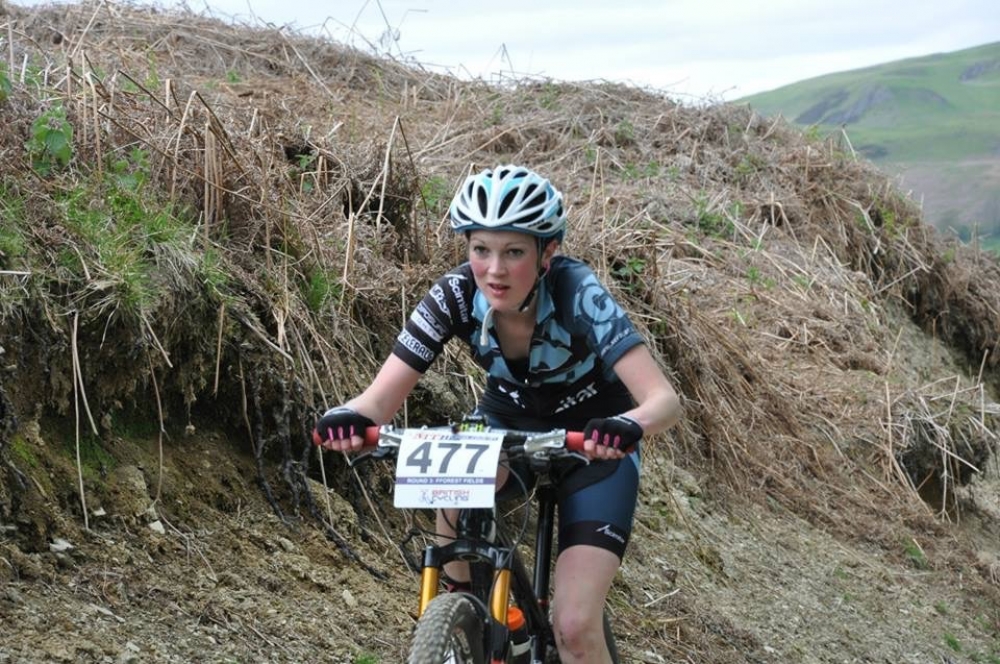 Forest fields round 3!
Share on Facebook
Share on Twitter
Published: 18th May, 2015
Great weekend and lovely to be home washing on, had tea and sat by the fire by 7pm after a national! This weekend saw round three of the mountain bike series come to forest fields which is about 20 miles from us, so you could say on home turf.
On the Saturday I managed to nip out for a quick lap at 12, before I did my duty and marshalled. The course involved a heap of endless climbing, a fun twisty drop off with a A and B line, more climbing then some roots descents, off camber singletrack and flowing singletrack with a log jump and undulating section back to the arena. I felt there was nothing to catch me out and was confident in riding the a line straight off without having any doubts on the way down leading up to it.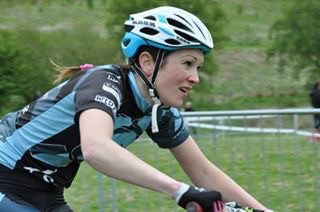 After an afternoon of marshalling it was mummy duty to support Hali Rae racing, but she had the worst race ever and from now I she is better off sticking with her gymnastics and running!! But well done anyway Flossie!!
Sunday morning was soon here, one kiddie dropped off to go to county gym squad, little man all set to be collected after watching my start to go off for the day with Nannie, it was all prep for my race.
After a few words with my racing buddies, it was call up time. I was on the third row and with the uphill start I wasn't very enthusiastic.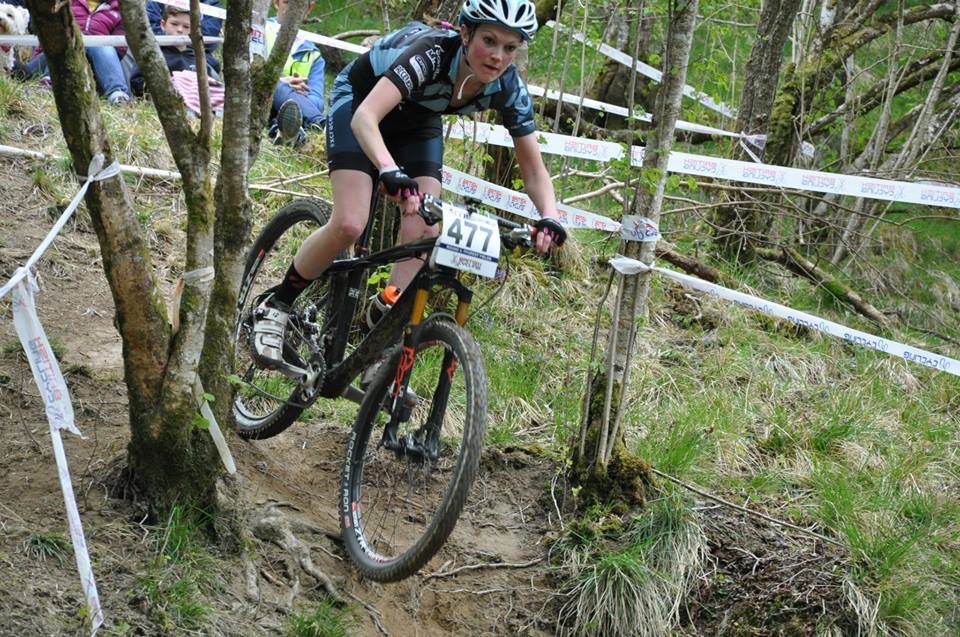 Anyways the gun went and it was all go, I had a good start and was about 5th out of the arena, up the first climb it dawned on me,no hadn't had a gel! And for the first time ever in a race I started without a bottle.i quickly managed to scoff a gel, my lovely Apple. Crumble TORQ gel but that wasn't going to help me for the first lap now!!! I lost a few places up the climb but just hoped that I could gain a bit on the a line. I nipped on and was with my descending. On the next climb I could see a group of riders in front, just on ahead consisting of Rosie, Angela lay, heulwen and Sophie.The rest of the lap was uneventful, I came through the feeds one in the arena and took a bottle on board. Up the climb it was heulwen, Sophie and then me. Heulwen was a wobbling. A bit and threw me a bit, Sophie got on by and I stuck behind heulwen. Then I think on the third lap I passed Angela, and Sophie I pushed on up the climb after heulwen, just behind her. I felt good and just sat behind her, hoping that she would tire and I could keep going! After getting stuck in the singletrack behind a Few back end elites we eventually got by and just into the bottom section before the log jump, heulwen seemed to be tiring and unfortunately made a mistake and fell, with a tail end elite behind I cracked on to find a Marshall. It was a while before I shouted to a Marshall that medics wee needed, everyone I saw I shouted that help was needed. I came into the arena and headed out for my final lap, there was no. One behind me that I could see, so I just wanted to maintain my pace and not make any silly mistakes! Hitting the top of the climb on the hill was a relief and I knew from here I only really had one more beast to conquer! For the fourth time I smoothly rode the a line and pushed on. The roo section was a bit of a mare but no major hiccups so it was all good. I came into the finish over the moon to come fifth! My aim was top 6 today as it was a very strong field and with running and swimming and chasing around after my two little tikes, as my staple training I was well happy with fifth. Well done to all the girls racing! Thank you to everyone for all the support out on the course and the lovely feedback comments, much appreciated. Xx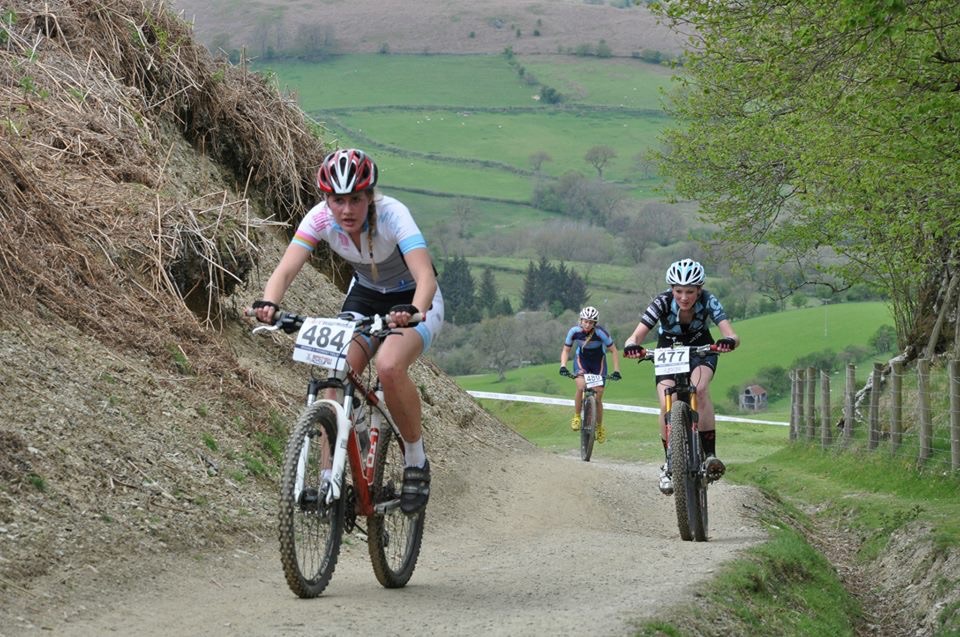 Phil's race was a disaster, but hopefully with a new shift pattern, closer to home next year he will be back on track closer to where he should be, will never be top 3 again in the experts with all the no kids, whipper snappers in there!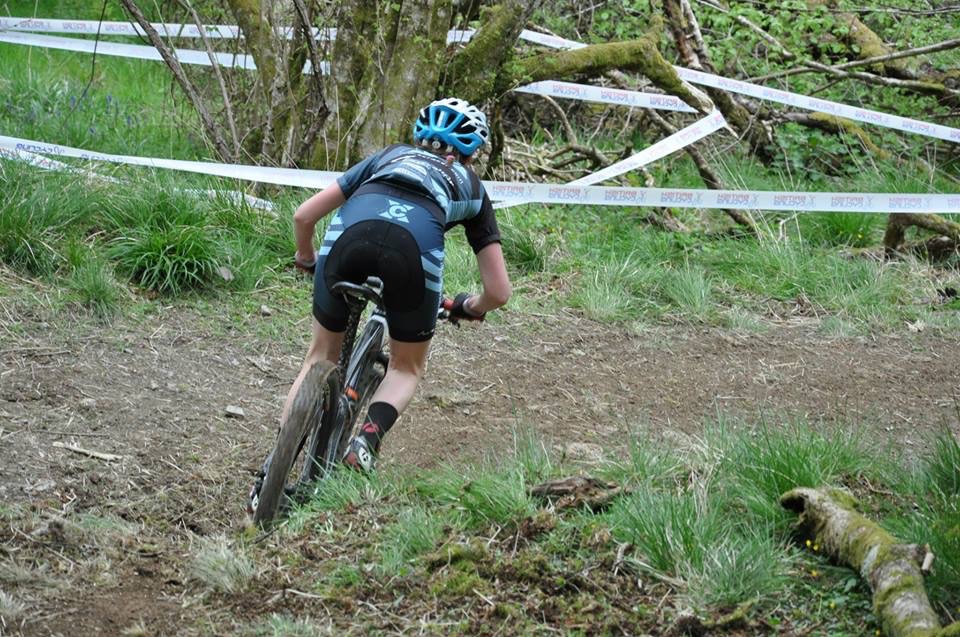 Photo courtesy of BikeSoup Test squad, thank you Anna.
Thanks to John Lloyd and team for doing us local proud! Putting on a cracking event, tough course, hot showers, fantastic campsite and just awesome all around.
Donna morris riding for XCracer.com/scimitar
MtZoom
Exposure lights
TORQ
---
More on the 2015 British Cycling MTB Cross-Country Series Rd3:
Event Calendar Listing
Blogger Info:
---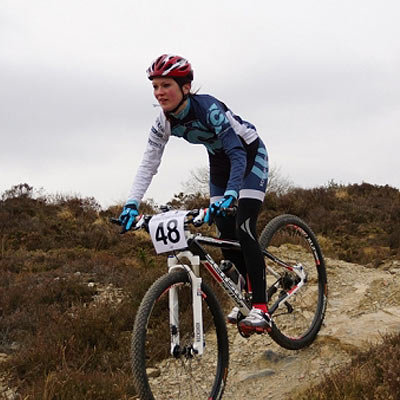 Mum of 2 cherubs, keen to get better mountain biker, wife of Phil and mini manager of XCracer.com team
Read More By Donna
---
Disclaimer:
This blog post was written by a third party and their views do not necessarily reflect the views of XCRacer.com