---
Frost Nip Nose
Share on Facebook
Share on Twitter
Published: 6th February, 2012
So you thought it was cold in the UK? Having just returned from Snowboarding in Switzerland, my frost nipped nose is still recovering from -27 degrees.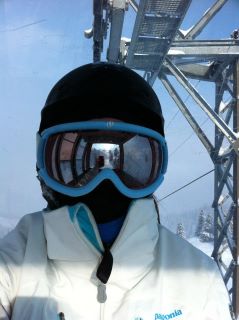 Not much training for me recently. Instead it has been 5 star hotels, beautiful white slopes and sunny skies... Shame.

The plan was to go steady as my legs are pretty much useless at anything but cycling these days.
Well, I can't follow plans. I couldn't help myself, empty slopes, just me and my board. Heaven.
I did not crash once, over 3 days, and that concerns me. I always crash. My fear is that I am growing up, riding steady nowadays. I hope its not a reflection of things to come on the bike, we'll soon see...
Talking of the bike, I won my first cross race last weekend. I knew I had a chance with the usual big guns of women's cross (Isla Rowntree, Louise Robinson and Hannah Payton) not around and with a muddy and what roadies call a "technical" course I had suspicians of a win. And very nice it was too.
I suffered from the boarding in my quads and gastroc/soleus. But for those of you with achilles tendinitis/tendinosis its a great treatment, so that is now under wraps, happy legs.
To help with recovery the hotel was blessed with a sauna etc.. Being Switzerland, there is a strict "nudity" rule, and its mixed. (And its so wrong..) You can spot the Brits, hanging on to their swim shorts/costumes.
For those of you who think it sounds fun I will describe the common image: overweight, over 50's, business man, sat spread eagled with all that he has to offer the world proudly on display.
The flight back involved a conversation with the head of Finance of Kraft food, he didn't get mountain biking (nor did he understand the outrage at Kraft taking over Cadburys - I live round the corner from Bournville).
But he was very aware of the backing of Cadburys for the Olympics and that Milka (also Kraft) support a Mountain bike team. Funny world.
Now back in the UK I have finally succumbed to a sore throat and sniffles. I'm pretty down and grumpy to be honest, so I've consumed all the free Swiss chocolate that I was given on the flights and left on my pillow at night by the chocolate fairies - independently produced chocolate apparently.
Next Stop, Cannock for xcracer team meet. Apparently Niall is planning a pre-ride run. On your own Frost. Rock on.
Blogger Info:
---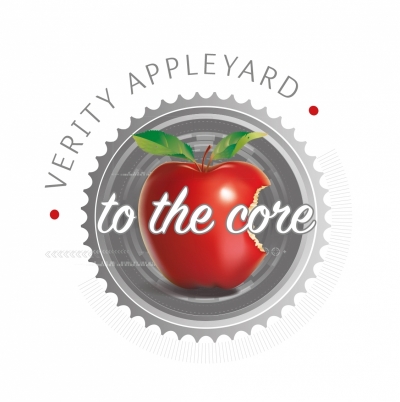 Verity Appleyard.
Riding for Brotherton Cycles
Physiotherapist

XC
Marathon
CX
Enduro

Read More By Verity
---
Disclaimer:
This blog post was written by a third party and their views do not necessarily reflect the views of XCRacer.com