The second round of the Gorrick Spring Series was my first XC race this year after missing the first round to an illness induced injury (I pulled a muscle coughing – and stop sniggering, it could easily happen to you!).
Crowthorne Woods is always a favorite venue of mine with only short sharp climbs and lots of single track. However, due to current forestry work the 4mile racecourse took in nearly 1 mile of fire road, and almost all of it immediately at the start of the course. Whilst the road riders were rubbing their hands together with glee this was my worst nightmare.
Gorrick had resumed relations with the weather gods and we were back to the usual spring series climate of dry, cold and bright. The trails ran fairly hard and fast, with the later races being treated to temperatures in excess of 10oc. Being somewhat pessimistic of the weather conditions (and quite frankly too lazy to change them) I left on my winter Ground Control tyres, which turned out to be complete overkill in the almost absolute absence of mud.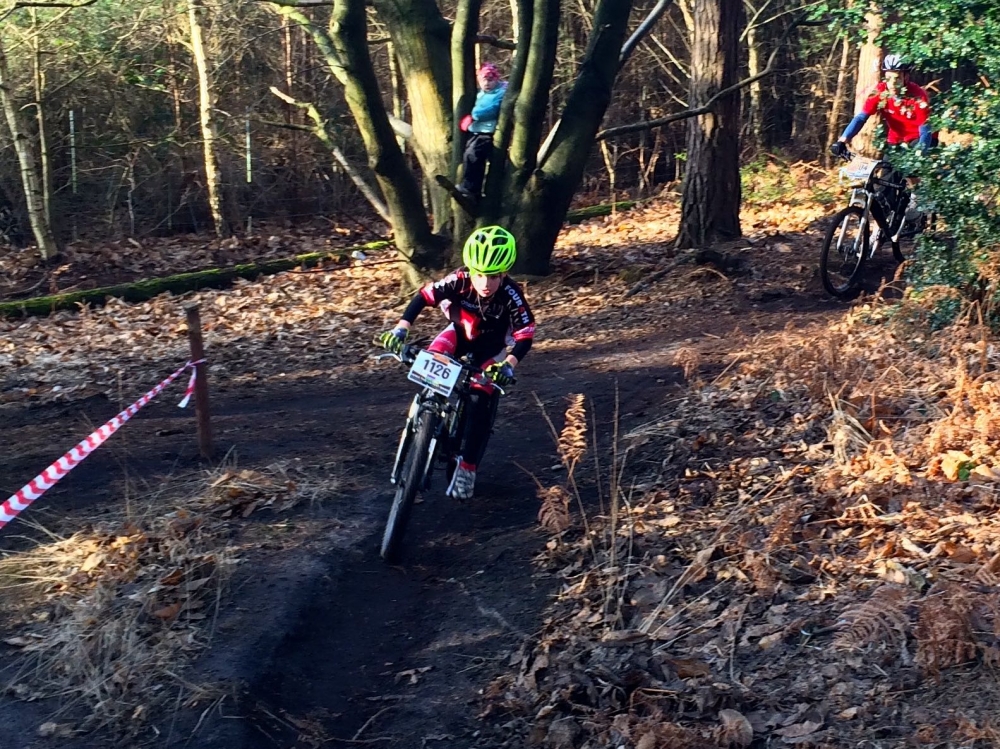 The high turnout in all categories seen in Round 1 continued for round 2 with the children's, youth and juvenile races being hotly contested.
At 9.45am the men's Expert field lead out the second wave of races. Phil Pearce stormed to victory with over 4 minutes clear of second place. The Men's Master Plus race saw Jamie Newel fight it out with Pete Moore, and in the Men's Veteran Plus race Lewis and Stuart King chased each other the whole way, with a mere 10 seconds between them by the end of their 4 lap race.
The ladies field looked significantly younger than usual with Abigail Van Twisk and Holly Macmanhon moving up from Junior to the Sport category this year. Together with seasoned racers Jessie Roberts, Alexis Barnes and Louise Fox in the expert race the competition looked downright frightening.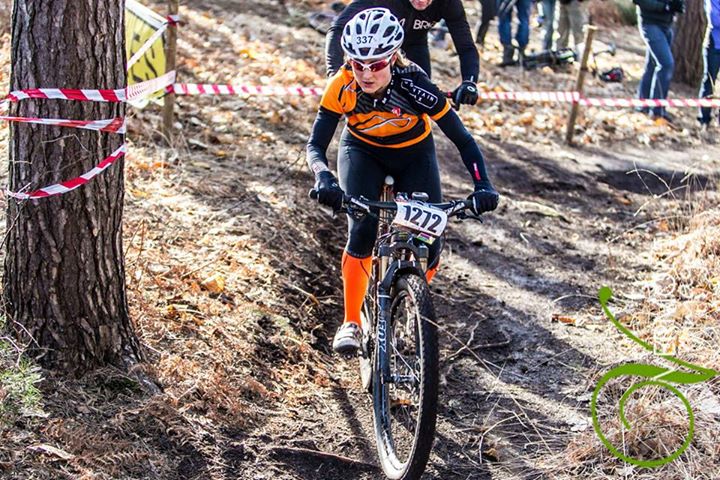 Louise Fox making short work of the final climb
The start section at Crowthorne Woods is an undulating fireroad that turns sharply left before continuing to undulate towards the single track. This year it undulated for a whole 0.9miles before finally reaching the single track. Despite making an effort to start hard, within a minute the first three ladies were disappearing up the fire road ahead of me in a cloud of dust and TT positions. This wasn't unexpected. Give me the twisty turny stuff any day. Thankfully the remaining 3 miles of the course was precisely as I like it. I was able to claw myself back into contact with Louise Fox by the halfway point and once past was able to put some daylight between us before the next torture session on the start fire road.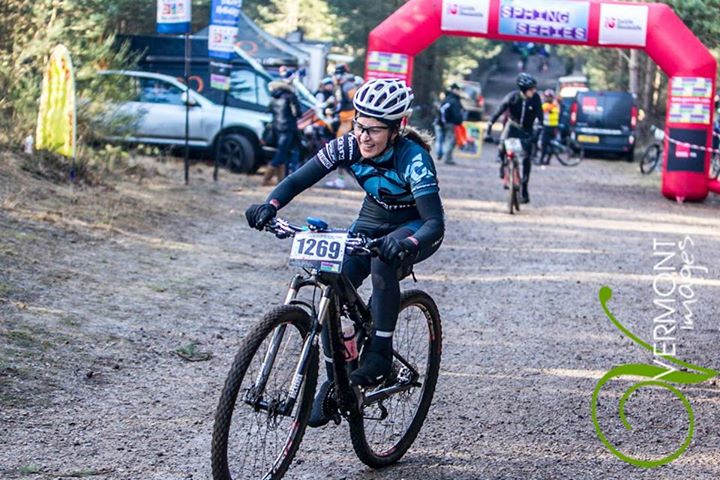 This fire-road was tougher than it looks!

I managed to keep Louise firmly behind me but on lap 2 Abigail slipped past and then on lap 3 Holly also past me, despite both starting a couple of minutes after me. It was at this point that the vets race started to look very attractive. But us middle-aged mummies have nothing if not a sense of obligation so I dug deep and hung on in there. Third place in the expert race was mine but I am definitely left with a sense that the youngsters will be back and only getting stronger.

Many thanks to the Gorrick Team for another great event and to everyone who raced and supported, making a fabulous friendly atmosphere. Also a big thank you to John Newport of Vermont Images, for the use of fabulous photos and to my other friends for the use of the not-as-fabulous photos!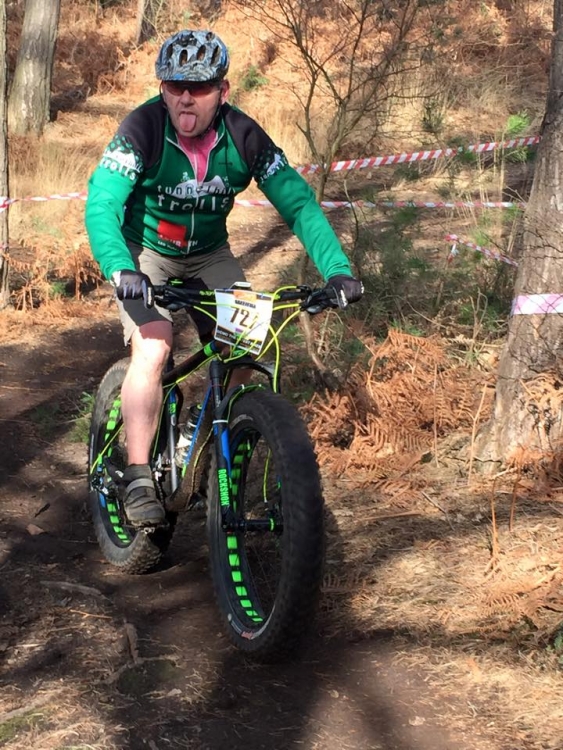 Si Panter - Making an interesting tyre choice on the dry trails