---
GT Racing UK/ Scotland - 10th Stage 1 ABR
Share on Facebook
Share on Twitter
Published: 27th February, 2012
GT Racing UK/ Scotland - 10th at Andulucia Bike Race "Prologue"
So stage one and it was a prologue but not as we know it! 34km, mass start?, 8 km "neutralised" pro sprint eliminator style with 400+ riders, down steps, through the old town, parked cars and pedestrians… Mental! Terrifying at times but awesome!
Up at 7am for porridge and eggs. Then short drive to Cordoba from our base in stunning Montoro. Gridded 38th team; not the best but this is going to be a long one, not to worry. Hermida is here, this is going to be fast!
The gun goes and the fight to get to the front begins, three times up and three times shuffled back. Final push, down with the flag and we hit the front. 1km in and it's lined out, Merida must be on the front! Dig in, grit your teeth, holy crap this is fast!
Up to the first feed and running around 10th, three minutes down on the Merida Multivan Team. Over the top and into the final decent; loose, tight, rocky and fast! Stay on, be smooth. Locals know this well. We have the additional challenge of riding it blind. Stayed calm, no mechanicals, job done. Final few turns and we are in the arena to discover we have held onto our tenth place. In the money (just) and in the race.
One stage down, 5 to go and judging by the first day this is going to be one hell of a journey. Early one tonight as up at 6am tomorrow and I get the feeling we will need all the rest we can get. Tomorrow is the first full stage; 78km with nearly 2000m of climbing.
For Full results see http://www.andaluciabikerace.com/
Dave and Gareth.
GT Racing UK www.gtbicycles.com
Scottish Cycling http://www.britishcycling.org.uk/scotland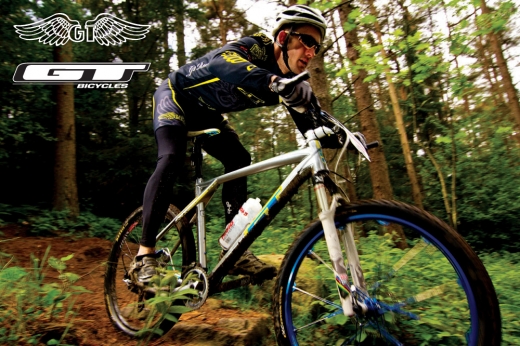 Blogger Info:
--- Elite riders Dave Henderson and Gareth Montgomerie race for Team GT and represent Scotland across the European race circuit.
Read More By Dave
---
Disclaimer:
This blog post was written by a third party and their views do not necessarily reflect the views of XCRacer.com