---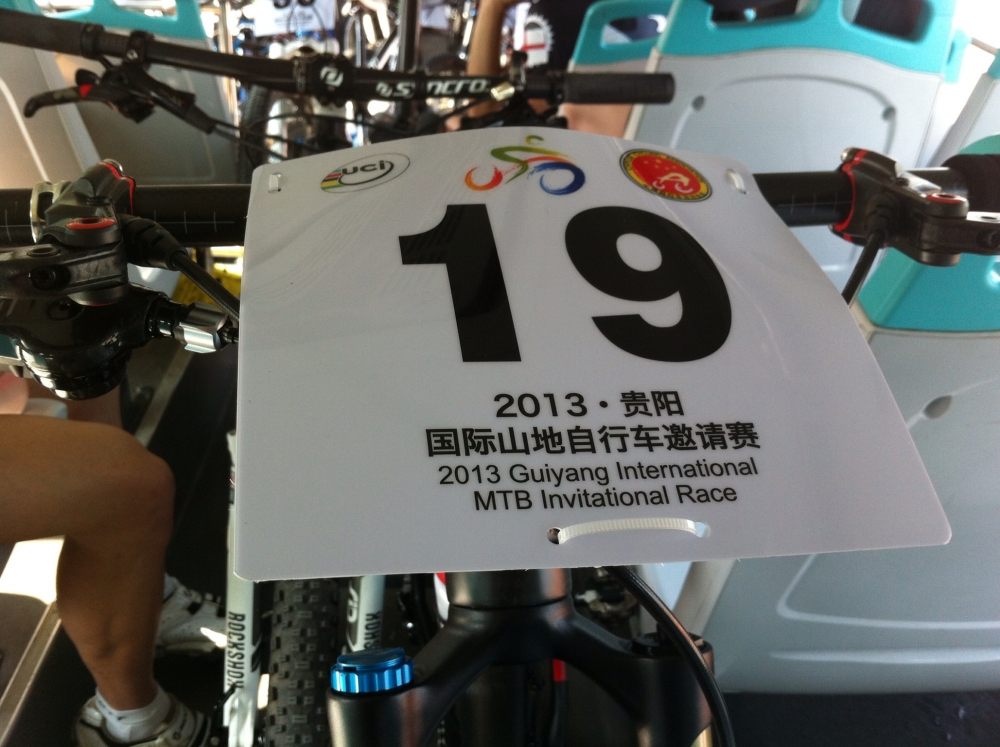 Guiyang International Invitational Mountain Bike Race
Share on Facebook
Share on Twitter
Published: 24th September, 2013
Another week, another airport; this one on the other side of the world in Guiyang, China. I was fortunate enough to be able to compete again at the Guiyang Invitational mountain bike race. I enjoyed the trip so much last year and learnt a lot I thought I'd take the opportunity to compete in such a unique event. Unlike last year I was joined by a gang a British riders; Mel Alexander, Dan Fleeman, Rab Wardell, Will Bjergfelt, Ben Roff and David Fletcher complete with helpers. It was great to have such good company. I met Mel and her coach Scott at Heathrow for the long journey across the world. I think we were both feeling rather excited and a little bit nervous. Finally arriving at the same fantastic hotel as last year only a day after we set off from home we settled in. The event would be following the same format as last year with a short track race on the Saturday and the XCO race on the Sunday. With Julie Bresset being on the start list we knew it was going to be fast and tough racing.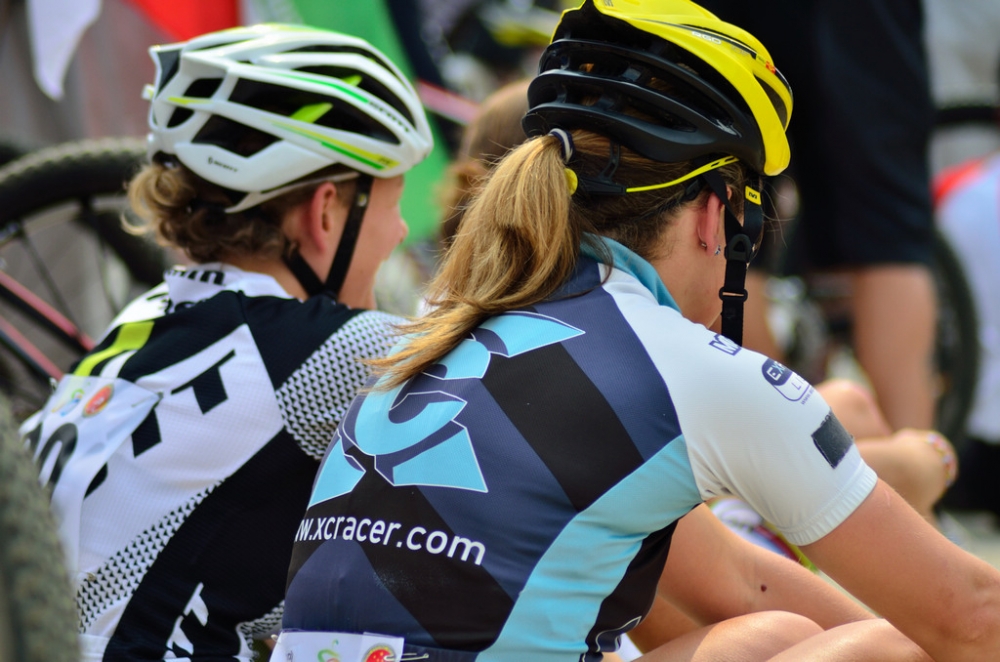 Chilling out in the immense heat.
Friday was practice day but before practice we did a parade through Guiyang City. They closed the roads and we rode through the centre. It must have been a rather bizarre sight, seeing more than a hundred Lycra clad cyclists taking over the city for an hour or so. It was good fun and we were soon chatting away to fellow competitors who had come from all over the world from New Zealand to Iran and everywhere in between. After a bus ride back to the hotel we set off again this time behind police cars (the driving in China is a little random!) to the course. It was at the same venue as last year but with some improvements to the course. Mel and I headed out to check out what lay in store. The climbs were lung busters but the descents were much more fun than last year with plenty of berms and drops. There were also sections that you really had to look for the fastest line as it wasn't always that obvious. At the end of the track there was a pretty big jump/drop. Having built my confidence up over this year I had no doubts about flying off it. There might have been a few smiles as I kept gaining more speed and having way too much fun! Unlike last year the weather was dry and hot so we decided not to do too much practice, electing to save energy for the races instead.
Saturday afternoon was the opening ceremony followed by the men's short track then it would be our short track race. After a couple of speeches and some crazy flag carrying the racing began. The track was about 1km long and incorporated a climb, a tricky descent and the jump. Watching the guys go off it was obvious our race was going to be flat out. Rab was the best of the British finishing a pretty impressive 13th. I got a good start in our race and tried to stick as close as I could to Mel's wheel. In hindsight I probably pushed a little too hard at the start as about half way in my legs blew and I started going backwards a bit. It was just so fast. I was quite pleased that I was hitting the technical sections pretty fast and nailed the jump. I finished in 14th, better than my grid position so I was pretty happy. Mel had a storming ride to finish in the prize money with 10th. All looked good for the following day.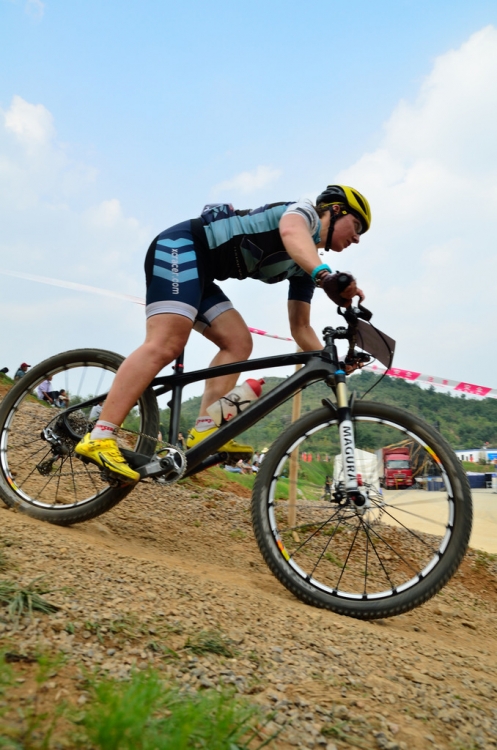 Sunday was equally as hot as the day before, I'm not great in the heat at the best of times but I was struggling to stay cool warming up. I knew it was going to be tough with the amount of climbing in the course. Again I got a really good start but the same as the day before I just couldn't maintain it. I struggled a little breathing in such heat, getting tense on the climbs then getting cross with myself on the descents for doing so. As with the short track I was really pleased with my riding over the technical sections but just a little disappointed with my uphill ability. I finished in 17th which I was quite happy with considering how I felt. Yet again Mel had a stormer and finished in 11th only 12 minutes away from the winner Julie Bresset. A mighty impressive ride. For the men's race it was unbearably hot and I really don't know how they coped with it, going round so fast they must have had created their own breeze! Again the Brits had fantastic rides with both Dave and Rab getting in the top 20.
So after a bit of a late night we're waiting for our flight which has been delayed by a tropical storm. The trip home might be as exciting as the racing. It's been a fantastic trip with a great bunch of people who have made it such fun. If you get the chance I would definitely recommend this event, it's on my calendar for next year for sure.
As always a huge thank you to all my sponsors; Xcracer.com, Mt Zoom, Velocite UK, Sponser UK, Mavic, Schwalbe UK, Whackjob Jim, Firecrest MTB, MB Coaching and Working Bodies. A special thank you to Scott, Ian and Alex for all their help and encouragement throughout the weekend. It made a huge difference to have such ace support.
Find out more at www.maxinefilby.com or follow me on twitter @maxinefilby
---
Click any of the images below for a larger view / slideshow
Blogger Info:
---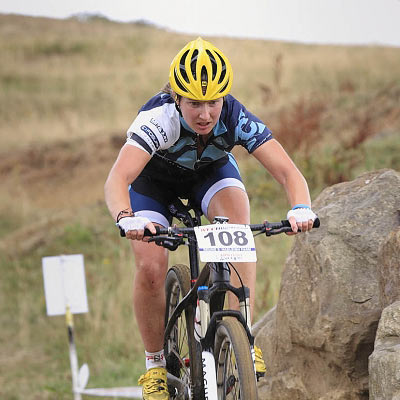 XCRacer team rider
Read More By Maxine
---
Disclaimer:
This blog post was written by a third party and their views do not necessarily reflect the views of XCRacer.com