The facilities are proving their worth for training and introducing new young talent into Mountain Biking, the proof is appearing in the results GB riders are attaining.
In the Elite Women's race.
Annie Last, OMX Pro Team thrilled the crowd when she retook the lead from No1. Barbara Benko, Focus XC Team at the very last minute before taking the chequered flag.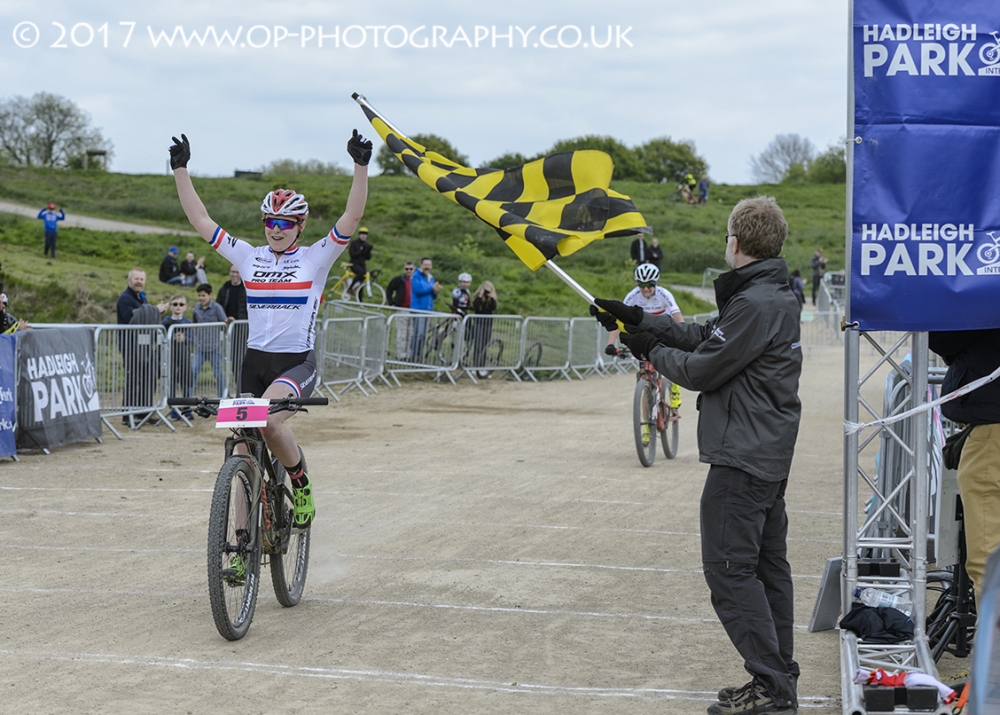 Annie & Barbara Benko, neck and neck in the closing laps of their event.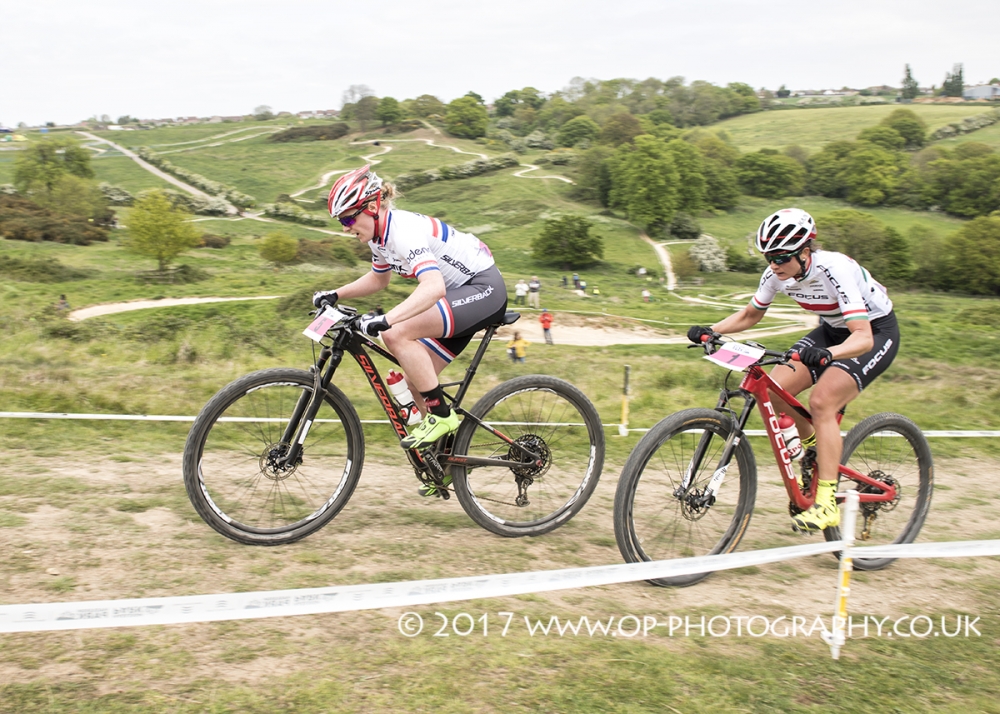 Junior Mens Event, Sunday.
No.12. Daniel Tulett, Specialized Racing, takes the flag and wins the Junior Mens event on Sunday.
No.6 Mathis Azzaro who finished sixth, squeezing out No.12 Daniel Tulett, during the Junior Mens, Sunday.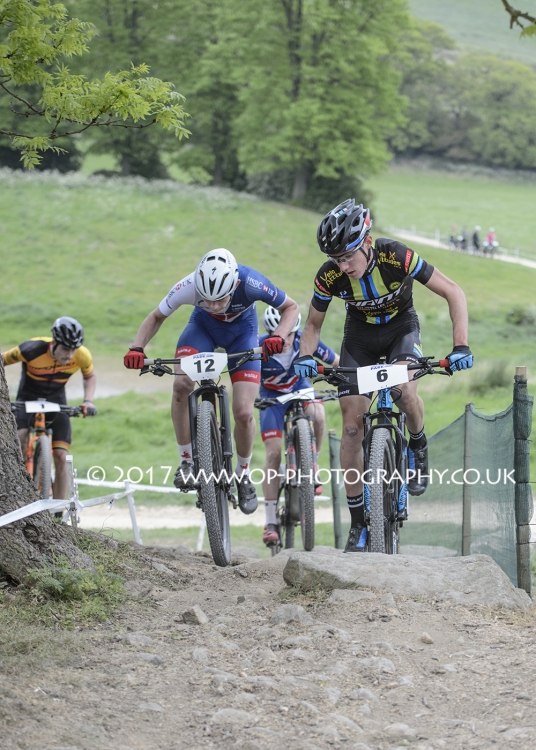 No.5 Cameron Orr, working his way through the field of riders to finish second.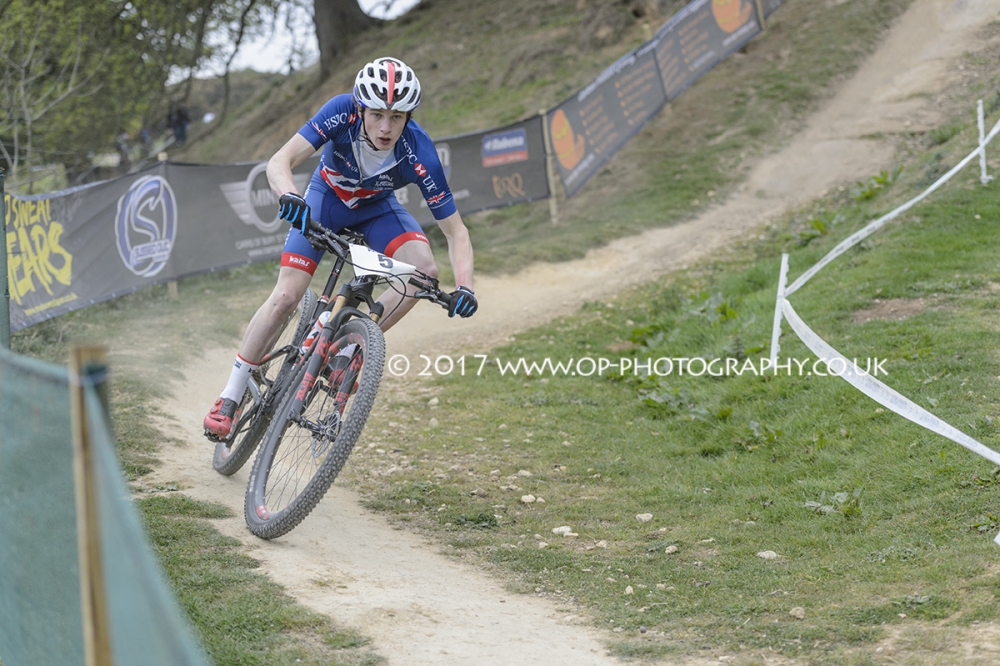 Third placed rider in the Junior Mens event was No.1 Jofre Cullell Estape, Esp.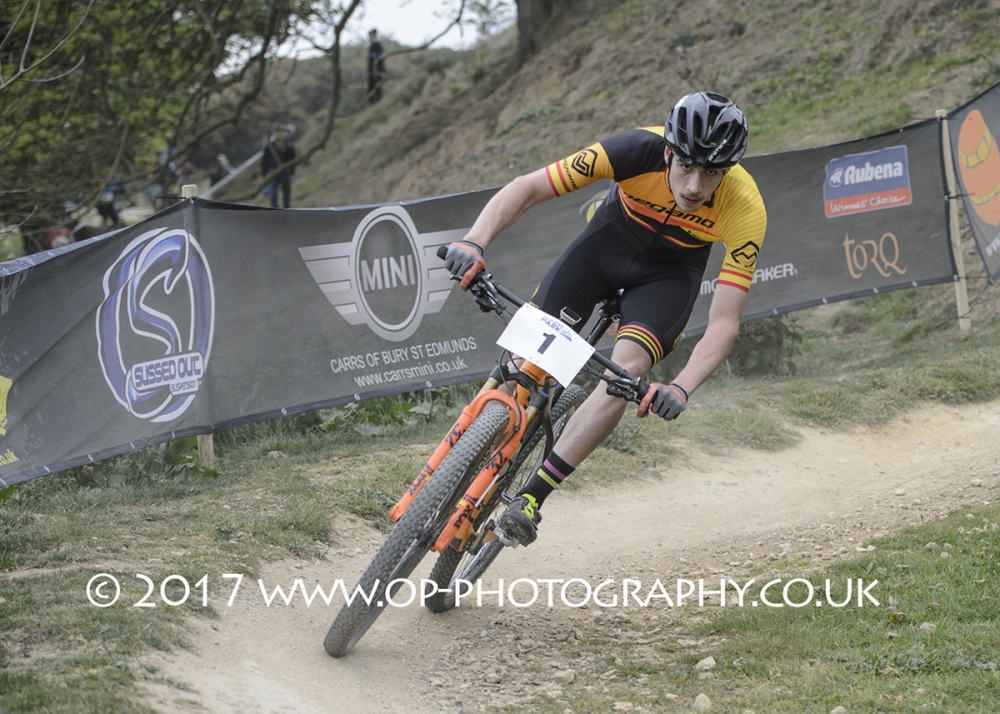 No.8 Axel Roudil Cortinat of France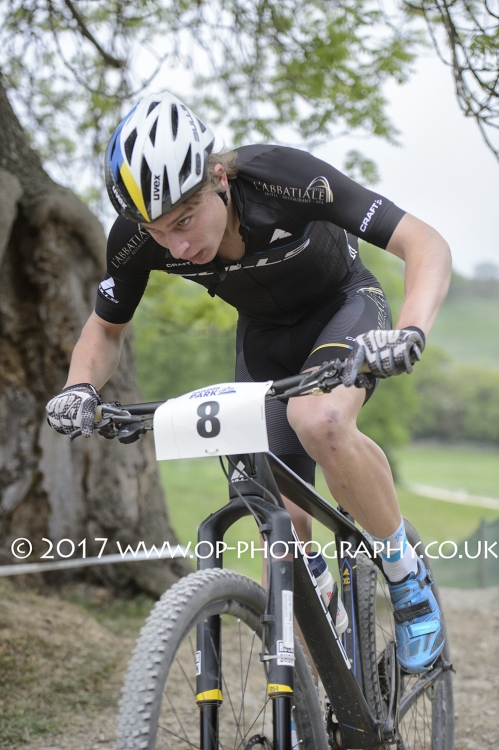 No.45 Levi Eitan takes to the air for the first time in first lap of the Junior Mens event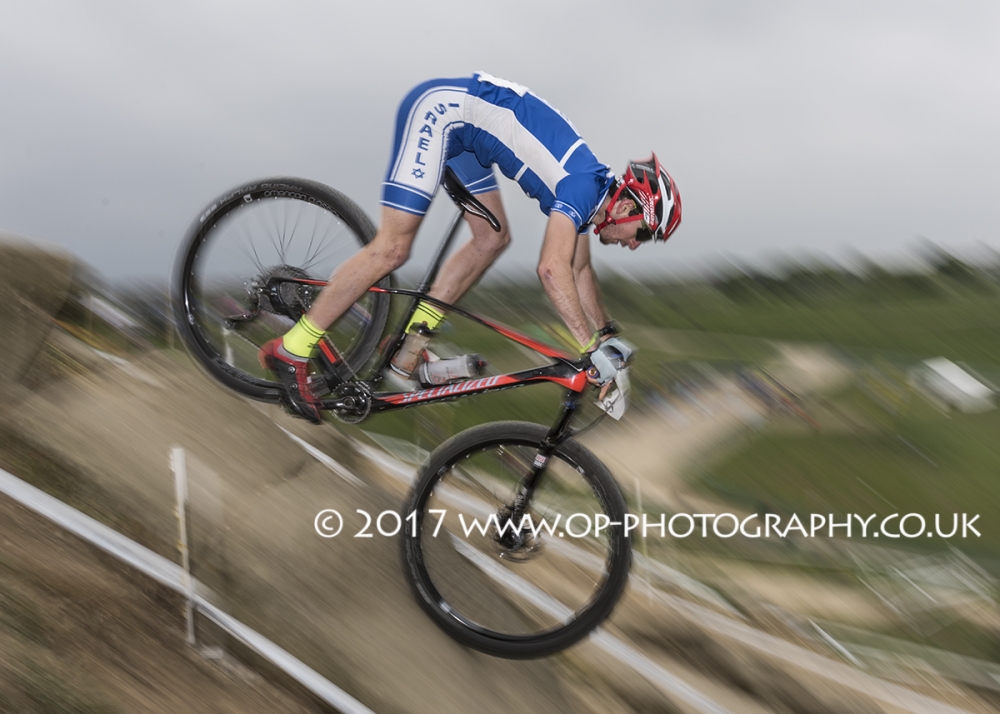 No.14 Calum Fernie, Nottingham Clarion CC. His fantastic ride saw three GBR riders in the top five positions of this high class Junior Mens event. The future looks good and it's Red White & Blue.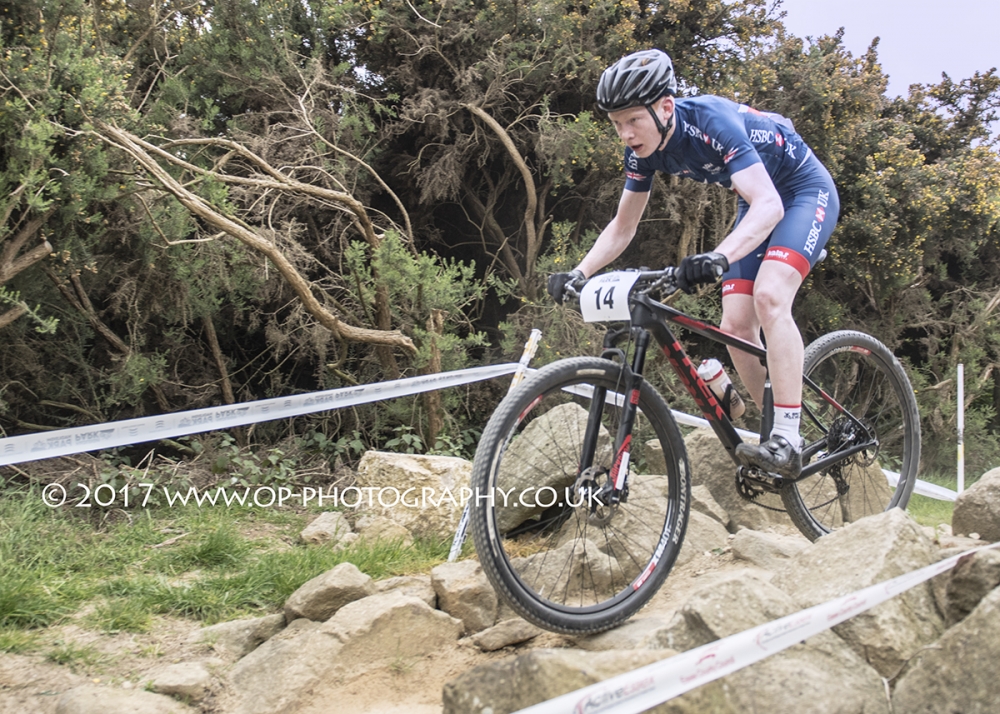 No.11, Valentin Remondet of France, successfully working the tricky technical section with great views of Hadleigh Castle.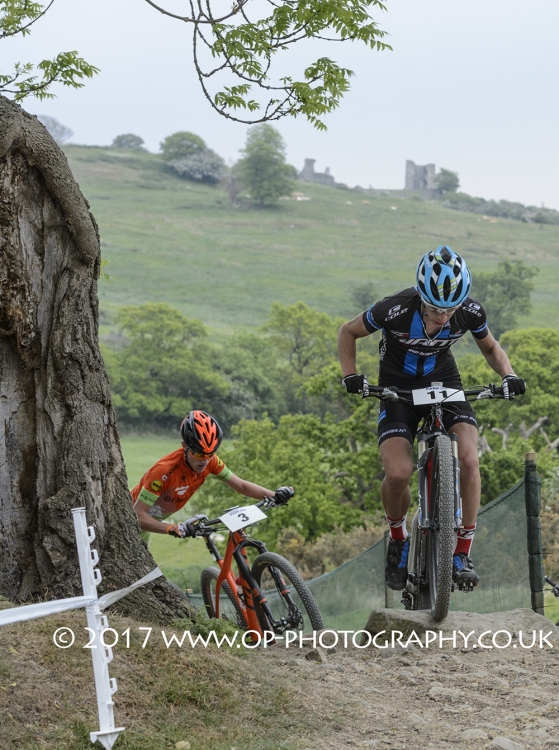 The start of the Junior Women's event, Sunday.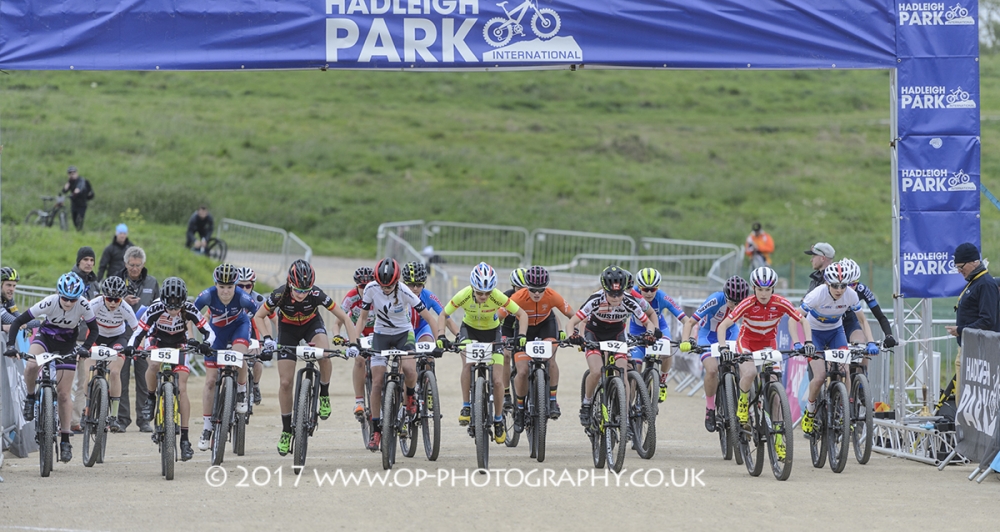 No.56 Sophie Wright, back after recent heart surgery and with a highly impressive fourth place in the event she won last year.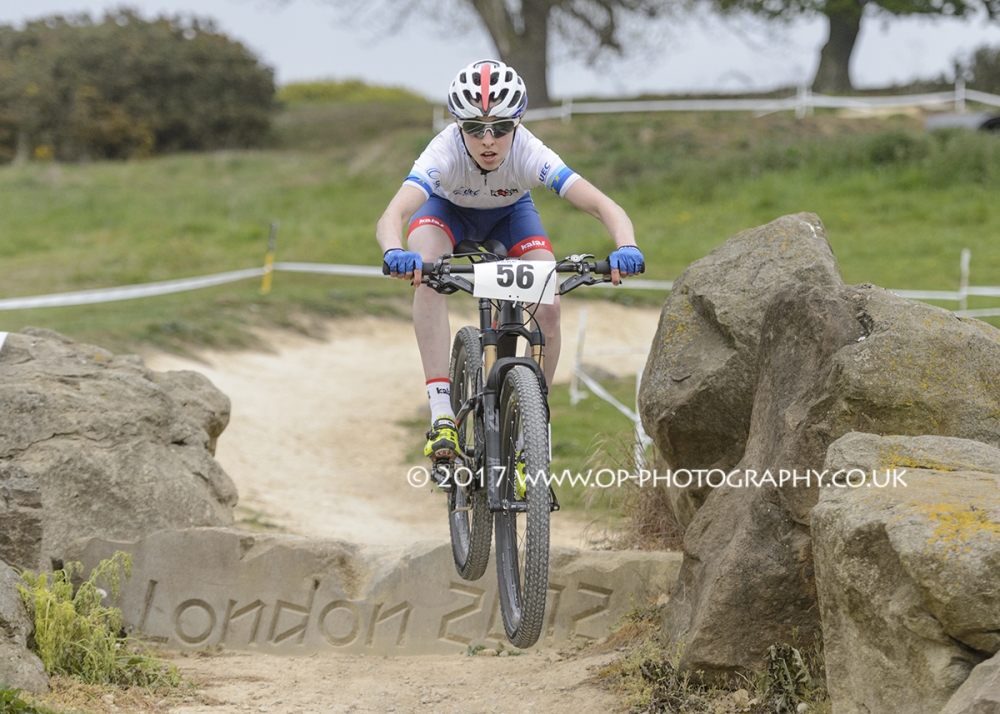 No.52 Laura Stigger, skilfully through the Rock Garden, on her way to winning the Junior Women's event.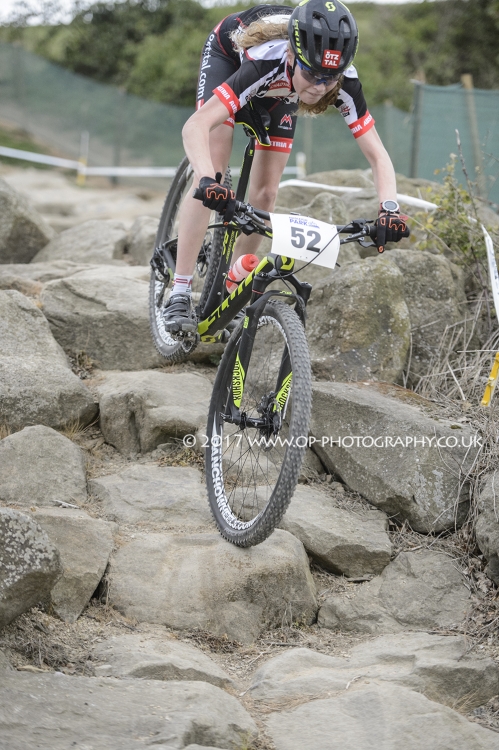 Saturdays Under 12's combined Start.

No.2 Freya Evans, The Bulls. Racing in the combined Under 12's placing 10th overall and winning her class.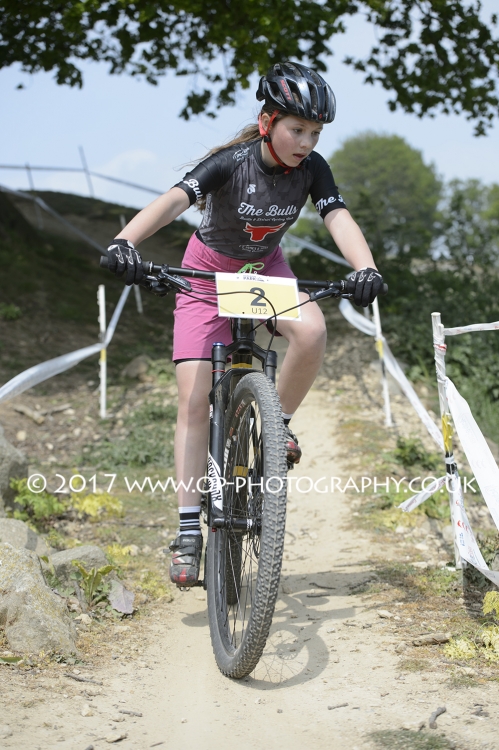 No.23 Liam Riven, Team TNT, racing in the Youth/Juvenile event on Saturday.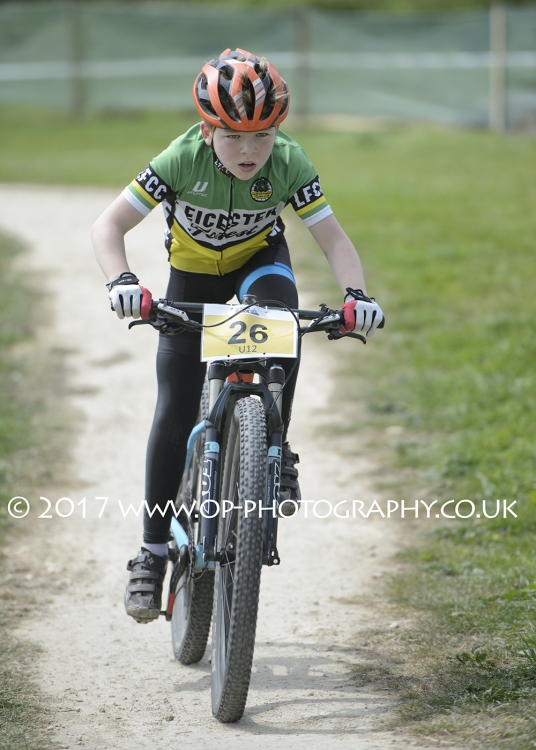 No.23 Racing in the combined Under 12's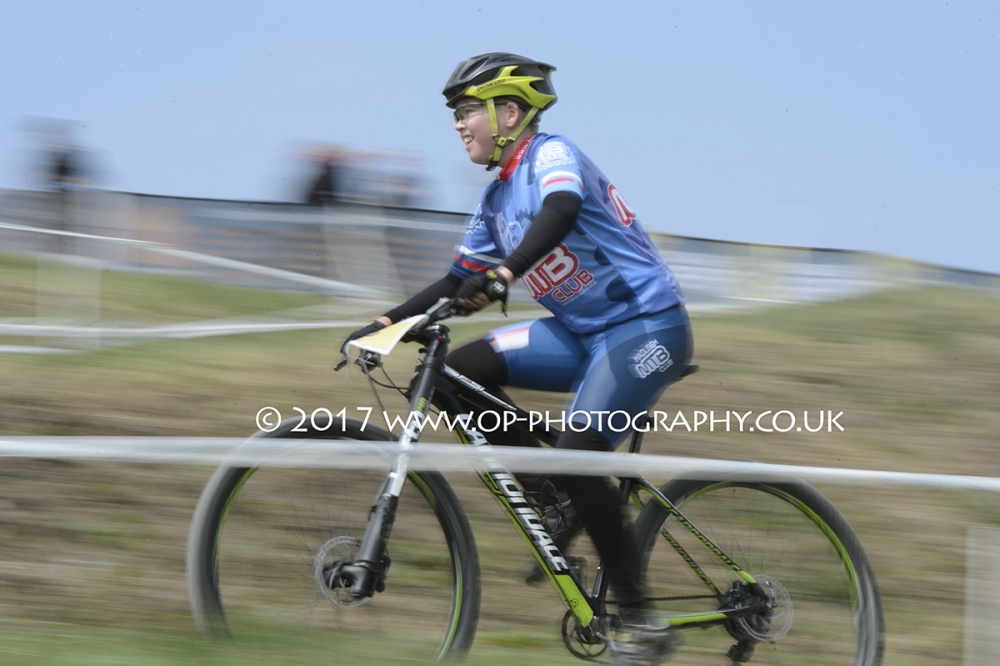 No.15 Finn Davies, Cycle-Tec, 5 laps in a time of 20:25 mins.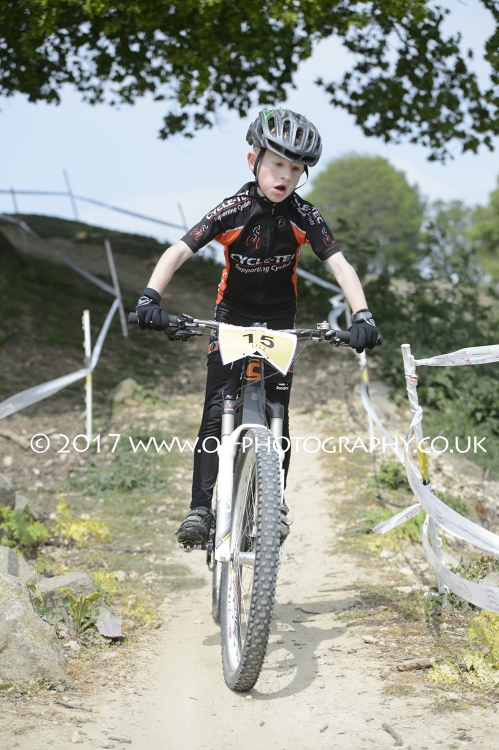 No.16 Alfie Davies Cycle-Tec. Alfie took silver in the Under 12's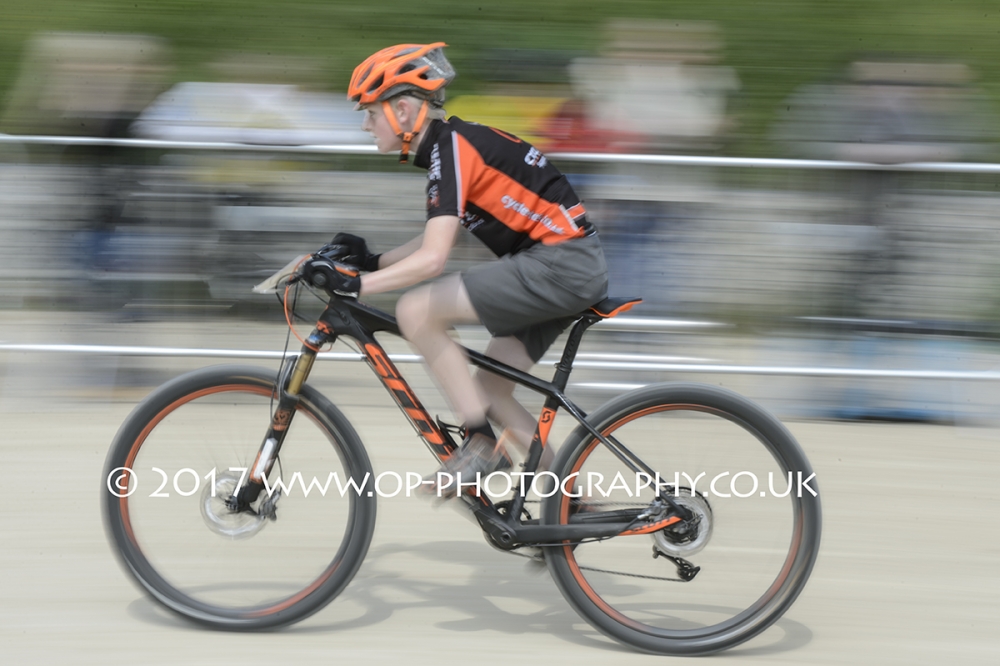 No.17 Cian Evans The Bulls, in the Junior start Lineup. Cian took bronze for his 5 laps & time of 17:48 mins.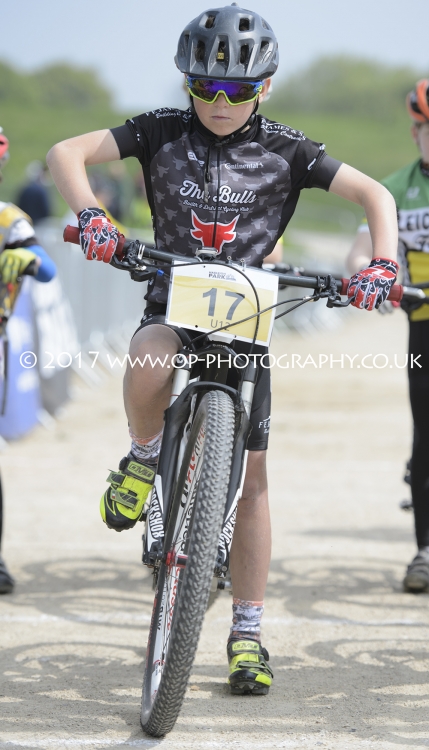 No.14 Alex Cutmore TPH Racing, waiting for the gun to start.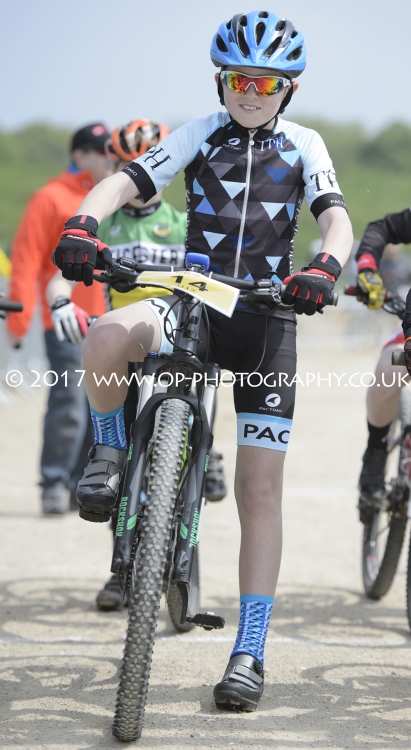 No.11 Alfie Amey Team Darenth, Poised and focused, Alfie took Gold in the Under 12's. 5 laps in 17:04 mins.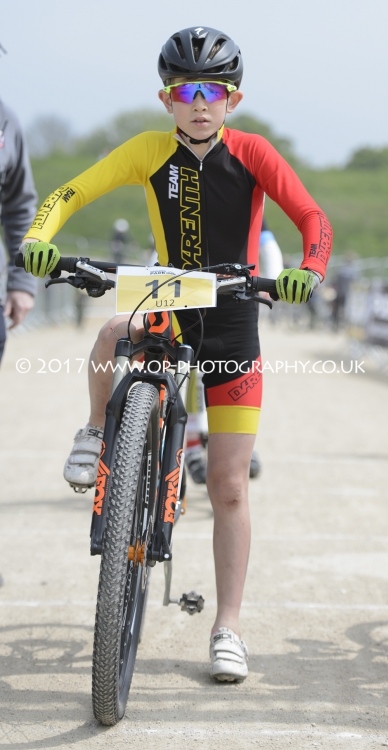 Oscar Amey Team Darenth. 5 laps in 18:35 mins gained him 5th.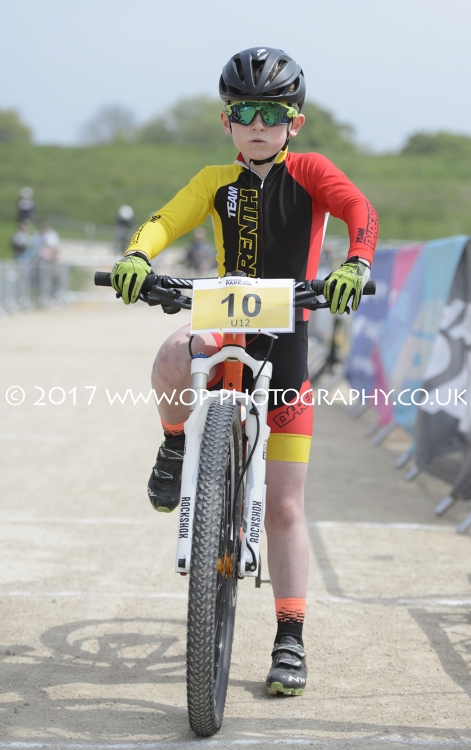 No.13 George Collins Colchester Rovers CC. Keeping the luck in with his upside down number.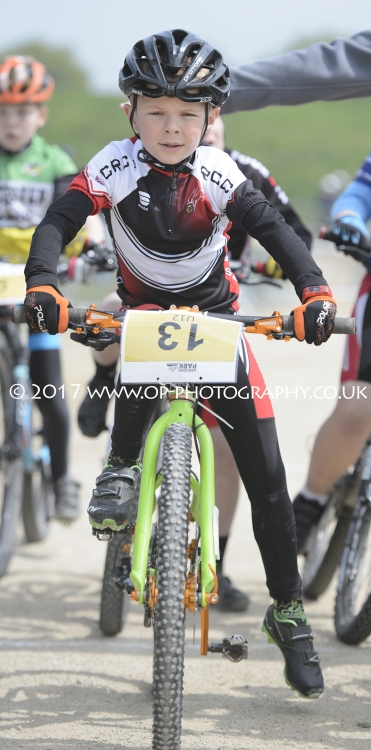 Female Youth/Juvenile Event, Saturday.
Harriet Harnden, T-Mo Racing, celebrates success in her event on Saturday.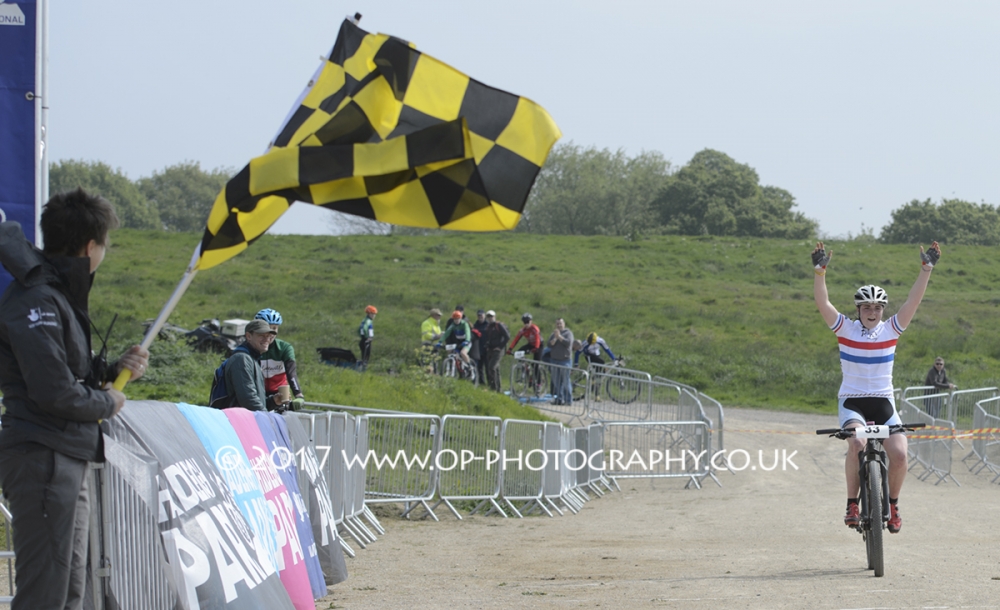 No.31Harley Pell, WXC World Racing,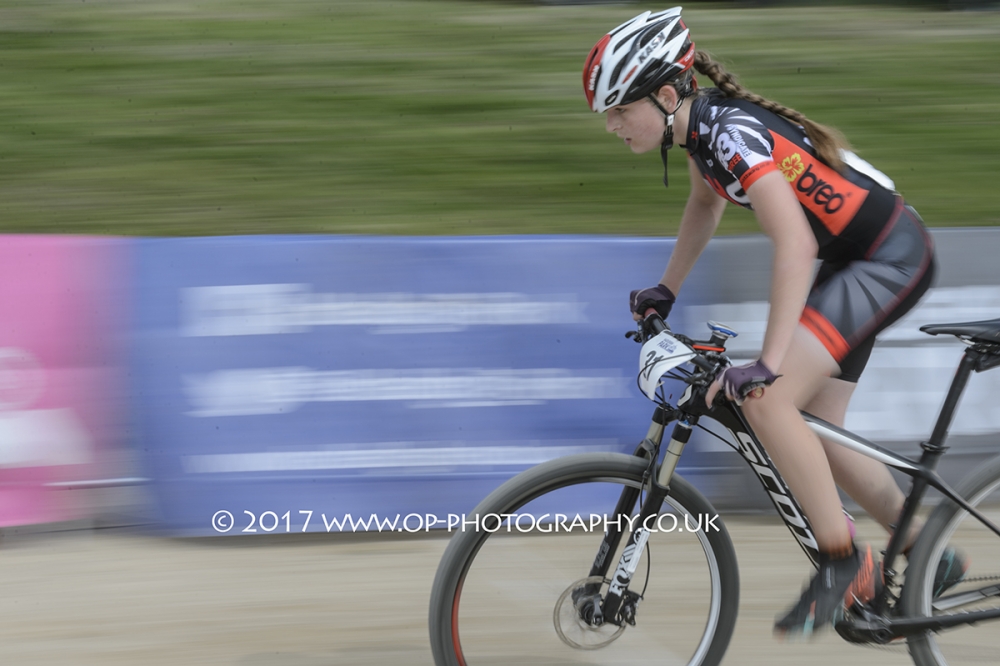 Youth Male Event Start, Saturday.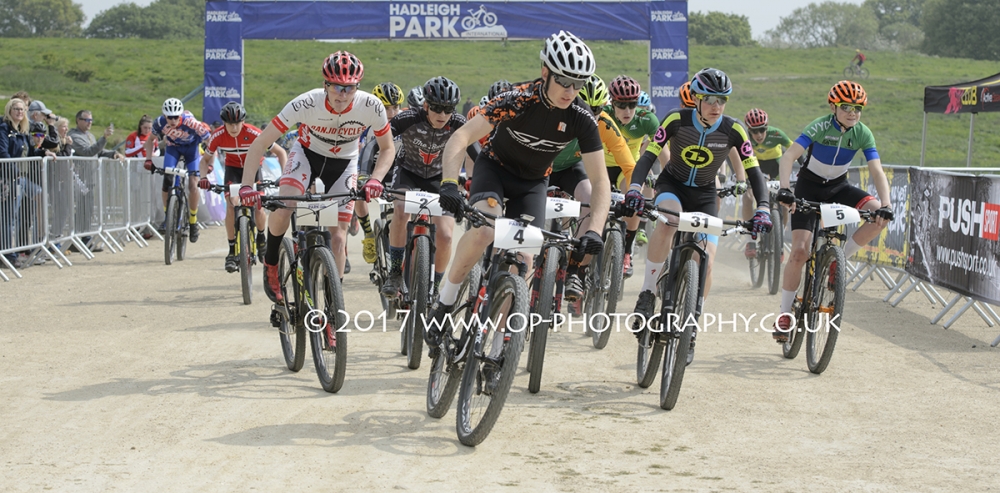 No.4 Harry Birchill, Southfork Racing.co.uk, trying to put distance between himself and No.31 Ben Tullett, Beeline Bicycles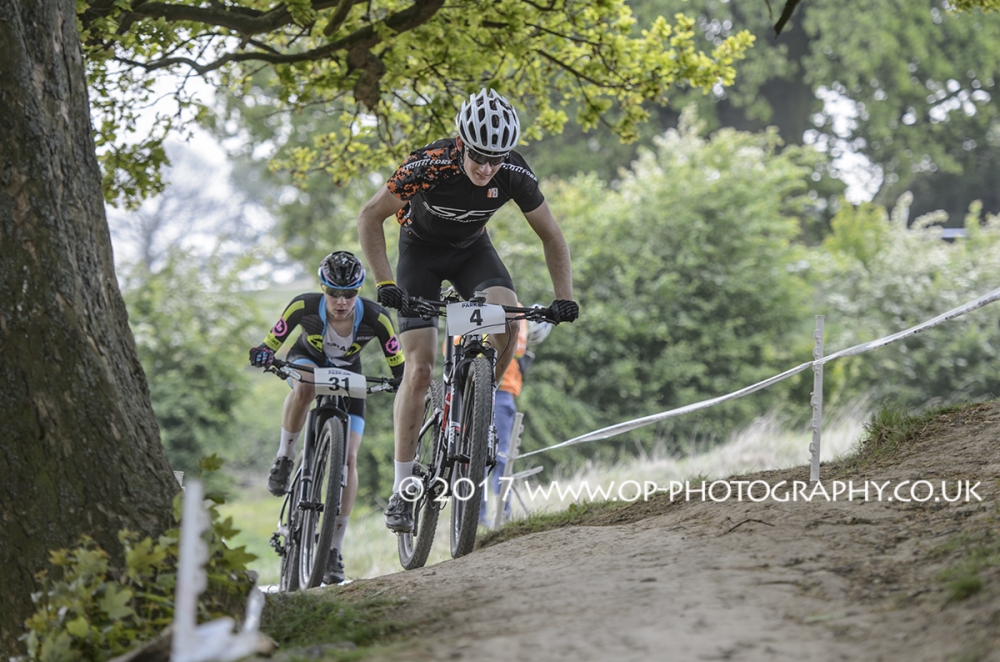 No.31 Ben Tullett, Beeline Bicycles, punches air on winning after 5 laps.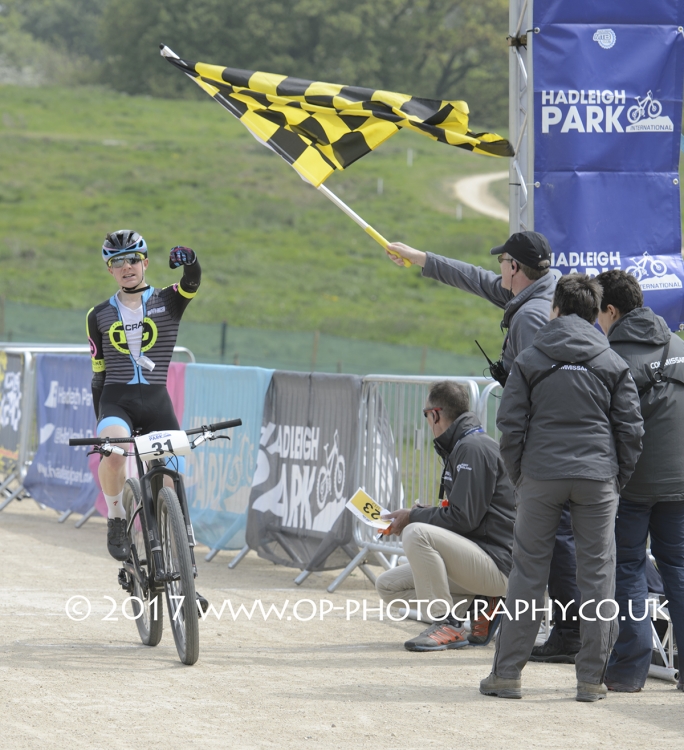 Elite Men's Event Sunday.
No.1 Maxime Marotte, Cannondale Factory Racing, takes line honours in a closely fought race with Anton Cooper, Trek Factory Racing XC, close on his heels.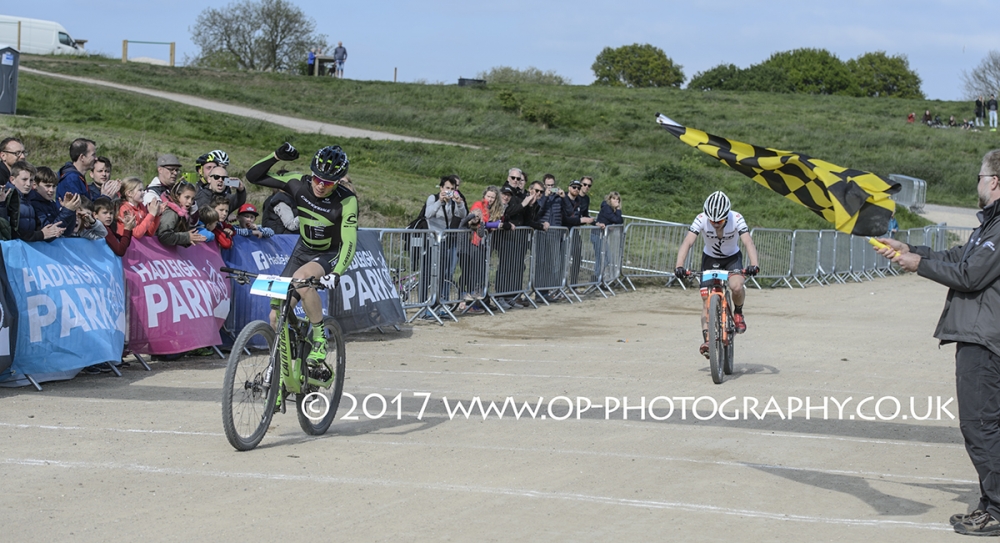 No.24 Erik Fetter, who placed 16th in the Men's Elite on Sunday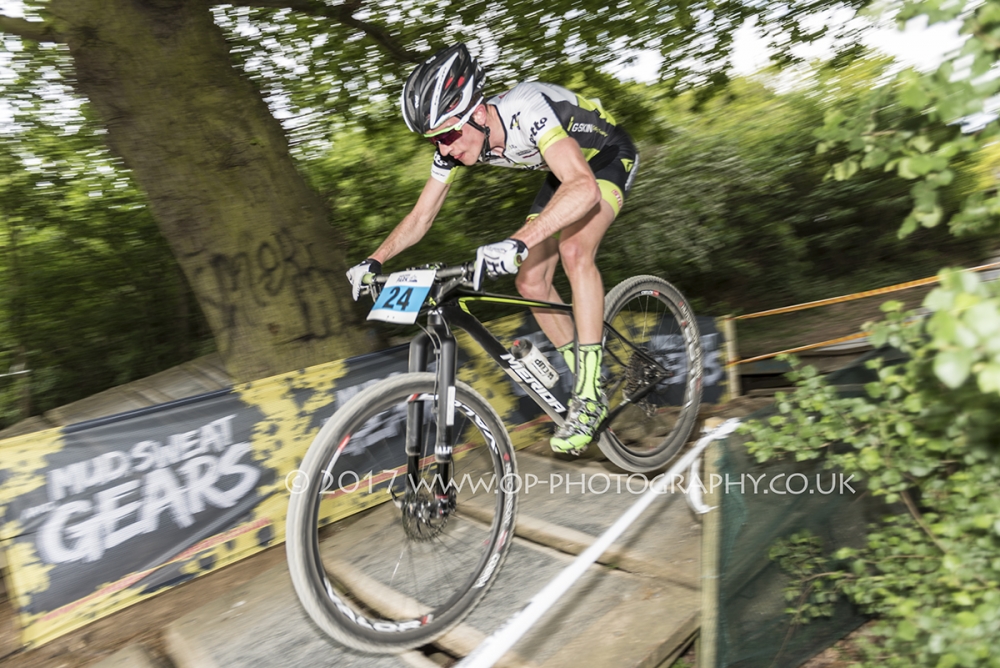 No.3 Manuel Fumic, Cannondale Factory Racing, in pursuit of Maxime Marotte, Cannondale Factory Racing,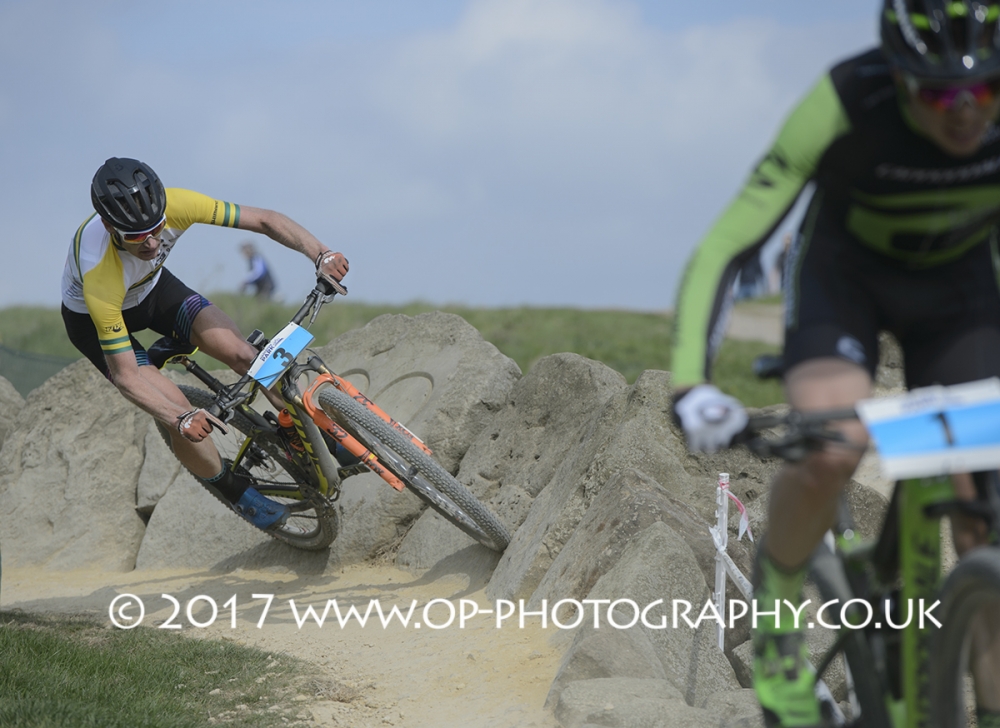 No.10 Grant Ferguson, CST SANDD AMERICAN EAGLE MTB RACING TEAM,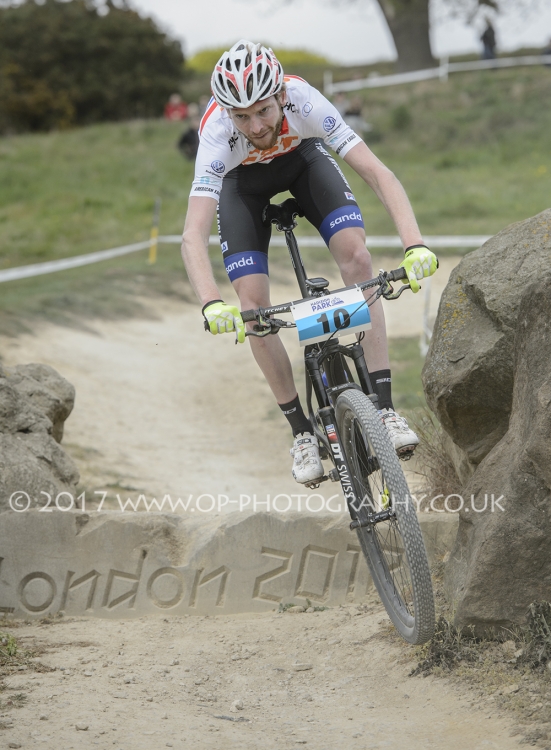 No.38 Joe Griffiths, TORQ Performance,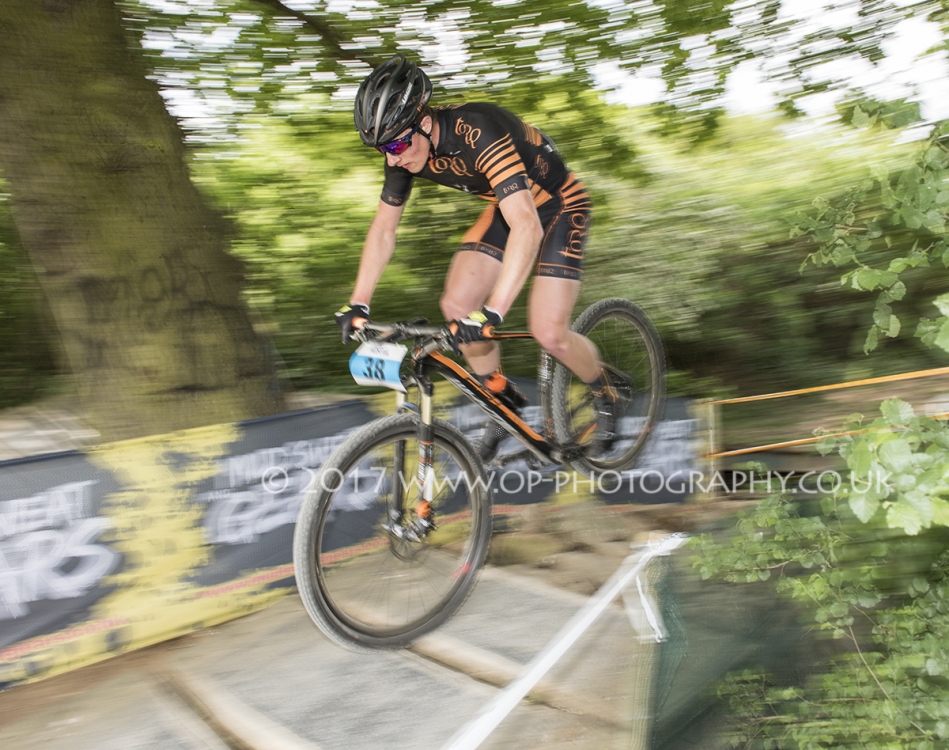 If you would like to purchase any of the images displayed without my logo please contact op_photographic@btinternet.com
You are free to download these images with the logo for personal use but they must retain the logo, any of my images used with the logo removed will be invoiced at full cost.
Also if you were riding and do not have your image here, send your event and race number from the Hadleigh International and I'll look to see if I have any other images of you.