---
Hotlaps at the Juice Lubes SW Series
Share on Facebook
Share on Twitter
Published: 10th April, 2013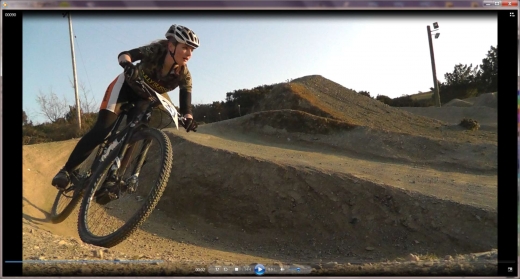 Back in 2010 Jay and I went to Bike Radar Live, and took part in their 'Hotlaps' competition. The format was simple. They had created a really fun short XC style loop which included some techy sections, twists and turns and a little climb. The idea was to see which rider could do the fastest single lap of the track within a certain time span. The event was brilliant - really relaxed and sociable, but with a competitive undertone. Ever since then, we have been wondering how we could crowbar this format into our South West XC series. Imagine our delight when Juice Lubes approached us asking if they could support our series for 2013, and were as enthusiastic as us about organising weekend events with a more relaxed feel to them as straight XC.
Several months later, we are just winding down from our first South West Series Weekender. The Track at Portreath played host to the Hotlaps competition on Saturday evening with the XC event running at Wheal Maid Valley the next day. We had been slightly nervous that the XC crowd wouldn't get the idea of Hotlaps, or wouldn't fancy trying something new, but we bribed them with series points and get it they did.
The short course was set (with help from The Track's owner Steve), the sun was shining and we were ready to see whether other people would enjoy Hotlaps as much as we did. The first couple of laps were carnage as 51 riders crammed themselves onto a loop that was only 320m in distance. They soon got the idea though and gaggles of riders would loiter by the start gate, wait for a gap in the traffic and launch out to smash out a fast time. Some good times were posted early on, and riders gradually realised that a minute flat out is really tiring, so more gaggles started taking breaks and watching others fly round. Around 10 riders were incredibly close in the hunt for the fastest lap, with just 2 seconds separating them all. At the same time though, riders from various teams were competing against each other, all wanting to get the fastest lap time of their team, and no-one wanting the slowest time.
After about an hour, most riders had burnt themselves out, but a few remained, taking advantage of the empty track to sneak in some last minute times.
Dexter Hurlock (Mondraker UK) had managed a 1 minute lap early in the proceedings and James 'Drew' Farrow (Clive Mitchell Cycles) was determined to beat it. He had posted two or three laps of 61 seconds, and just wanted one…more…go. He was looking quick too. The sun was just starting to go down, he was the only rider left, and he was flying. Approaching the last bend, everyone held their breath, and then he binned it on the final corner! Just trying that bit too hard. Next time…..
Lucy Allan (Fully Sussed-Certini) pulled out the fastest female lap in 72 seconds, drawing on the coaching she had been given by Steve earlier in the year when the SW Youth Squad had a training day at The Track.
So, we did it! We organised a Hotlaps event. We loved it, I'm pretty sure the riders loved it, and we can't wait to do it again. Our next Hotlaps will run at the Juice Lubes Jam weekend in Newnham Park on 11th-12th May. The Juice Lubes Jam enduro takes place on the Saturday at 10am. Choose from 3 or 6 hour in pairs or solo. The Hotlaps course will then open from 5.30pm with timing starting at 6.30pm. There will also be catering and a beer tent. On Sunday riders will put their weary legs to the test at the XC event. Details here www.fullysussed.co.uk
Newnham's Hotlaps will be a different style of lap. It will be short and snappy and will take in some natural techy sections as well as some north shore. There will be multiple line choices so riders of all ability can get involved. North Shore? In an XC event? Only in the South West…
Honourable mention must also go to Matthew Thompson, first year elite for Cardiff Jif, not ashamed to express his sexuality by bashing out super-fast laps sporting Daisy Duke cut-off denim hot pants. Hello cheeky!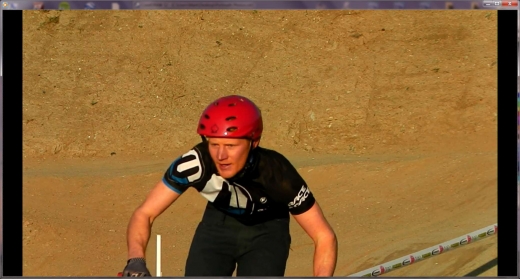 Blogger Info:
---
Event organiser - Fully Sussed
Read More By Jay
---
Disclaimer:
This blog post was written by a third party and their views do not necessarily reflect the views of XCRacer.com