---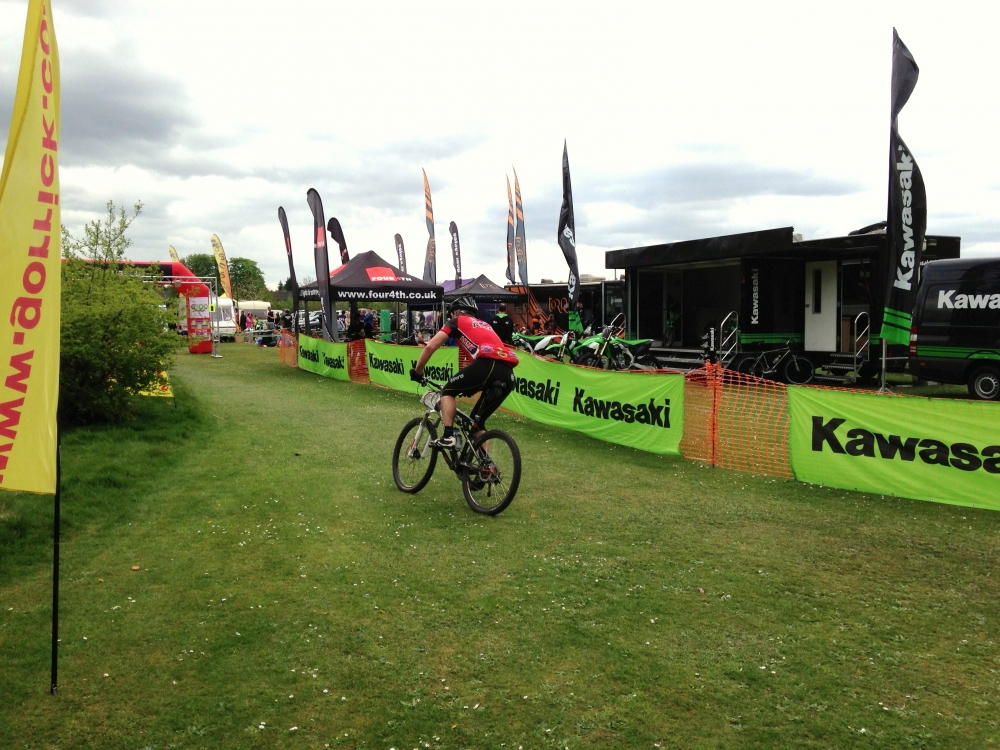 Kawasaki G100 - this May Bank Holiday weekend
Share on Facebook
Share on Twitter
Published: 28th April, 2015
Pre-entry closes late tonight for Gorrick's Kawasaki G100 this coming Sunday 3 May. Based these last 3 years at Windmill Hill, Deepcut, Surrey, GU16 6TU, the G100 is a long established, well loved personal challenge event. You choose how many laps of the 10 mile course you'll do, and then you ride it as you want - fast, middle paced or steady. Every rider who completes their challenge receives a finisher's award and those who are the fastest will also receive salvers and superb prizes, such as tickets to the British Moto Cross Grand Prix, courtesy of headline sponsor www.Kawasaki.co.uk who'll be a major presence at the event with bikes and kit for you to look over and discuss. Event flash sponsor www.goreapparel.co.uk are going to be demoing their newly launched Alp-X Pro kit at the event too and providing lots of spot prizes.
The course changes each year, but the principle of only having one major climb each lap remains. There'll be plenty of superb singletrack, Watership Down and fun sections along the banks of the Basingstoke navigation plus enough fire road 'rests' thrown in to allow you to refuel.
Full details are at www.gorrick.com with online entry on this web site.
---
More on the Kawasaki G100 Enduro Challenge 2015:
Event Calendar Listing
Blogger Info:
---

Read More By Jane
---
Disclaimer:
This blog post was written by a third party and their views do not necessarily reflect the views of XCRacer.com