---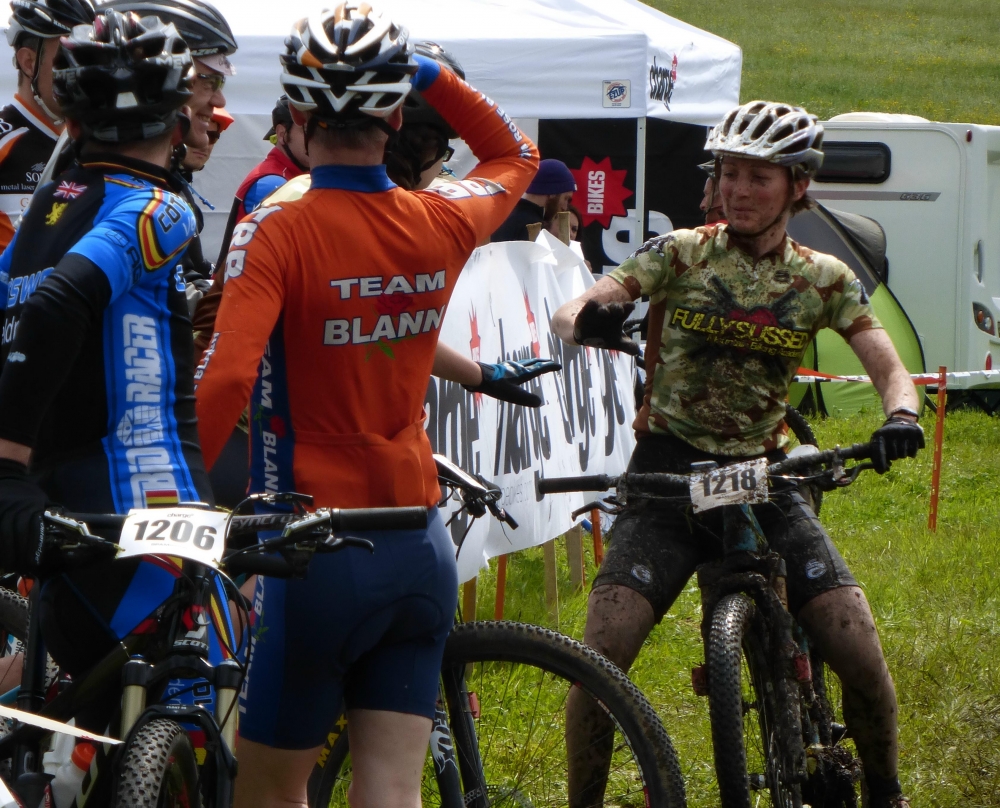 Learning to love sliding
Share on Facebook
Share on Twitter
Published: 25th May, 2014
A couple of weeks ago, Jay and I had plans to race in the 12 hour pairs category at Erlestoke. Our plans came crashing down when Jay rode into a tree and broke some bones. Fully Sussed team mate Evie Lane then mentioned she fancied a go at the 6 hour pairs and needed a partner - I would get to go to the ball after all.

I remember Jay and I feeling a bit sorry for the 6 hour riders last year having to stop at 7pm, as the course was just so much fun. This year, I think the 6 hour folk were the lucky ones.

It's amazing what a bit of rain can do, and the conditions this year were pretty greasy. Evie and I had opted not to pre-ride the course, in favour of a café stop on the way to the race. With tea and toast inside me, I lined up for the start of the event having made the decision to take it a bit easy on lap 1 (we really can't afford for me to smash myself up, now that Jay is out of action).

The course was very similar to last year's, but the slip slidiness added a new dimension. My first lap was probably an equal mix of riding, sliding and running. Luckily for me, I love running and I have recently been reading up on counter steering – so the sliding part was pretty cool too!
With one lap completed, it was Evie's turn to get out there. Evie doesn't like running. She doesn't like running at all. My handover words of wisdom were 'just stay rubber side down' thinking it was probably best to let her discover the need to run once there was no turning back. Evie didn't enjoy her first lap, but she came back into the arena still smiling (sort of).

As I mentioned – the 6 hour competitors were lucky. The rain stayed away for the duration of our event, and the track started to dry out and run a bit faster. By the end I still couldn't ride all of the sections, but I was enjoying the challenge of riding as much as I could. Despite knowing that it's probably quicker to jump off and run, there's something very rewarding about fighting the terminal wheel spin to ride to the top of a greasy climb.

During my second lap, Evie got her race head on. She changed tyres, let out some air, and got her head around the need to run. When I arrived in the arena to change over – she was 100% ready to rock. She must have been flying on her second lap too, as despite snapping her chain just over half way around and having to run the rest of the lap, she finished in the same time as her first lap. Did I mention Evie does not like running. Not at all.
By this point Dave (Evie's Dad and our support crew) had realised my 3rd lap would be our last counting lap, but Dave had a sneaky plan. Knowing that Evie had a good lap in her, and wouldn't be happy unless she'd done it, he let her believe she would have time to get a 3rd lap in. Fortunately Evie wasn't wearing a watch so the plan worked, and when I came around to finish, we sent Evie out to bring it home. She completed her 3rd and final lap a handful of minutes after the cut off time, but that didn't matter – she'd ridden a flying lap and had a huge grin on her face.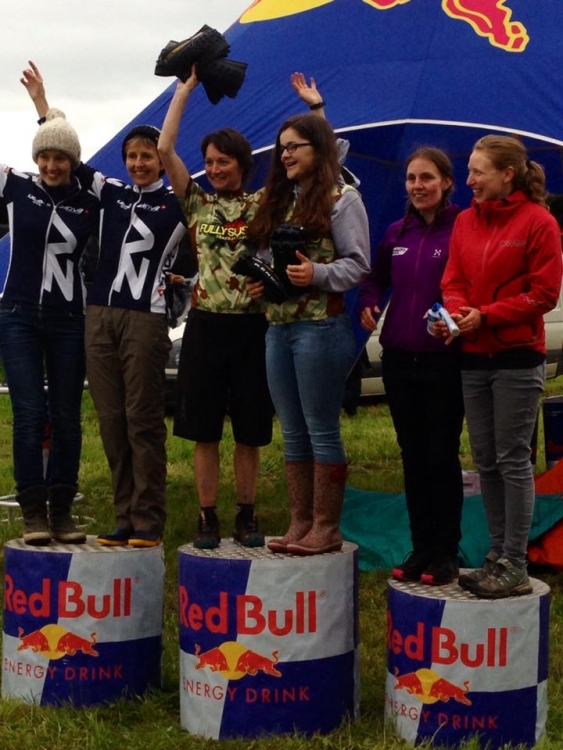 We won our category, pushed all the way by the mother and daughter pairing of Liz and Helen Clayton (Litchfield Zipvit Sport). With junk food inside us, we jumped in the warm car to start the journey home just as the rain started to come down again. I'm sure the 12 hour riders still enjoyed their final 5hours, but we were feeling pretty smug to have beaten the weather.
As last year, the Erlestoke 12 was a well organised and really relaxed event. Next year it will be sunny again, and we'll be back for more.
My thanks go to:
Silverfish UK
for suppling the Fully Sussed team with our beautiful
Yeti ARC Cs
– they love sliding!
Dave Lane for the lift, and the race support
---
More on the Erlestoke 12 2014:
Event Calendar Listing
Blogger Info:
---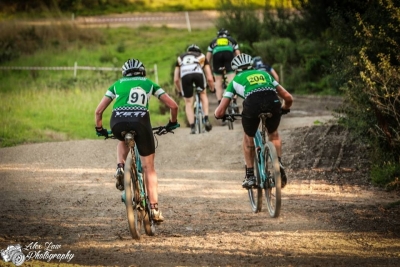 Fully Sussed is run by husband and wife duo Jay and Maddie Horton.
Mountain bike enthusiasts, used-to-be racers and voluntary coaches, now scratching a living as event crew / lifters and shifters.
Read More By Maddie
---
Disclaimer:
This blog post was written by a third party and their views do not necessarily reflect the views of XCRacer.com