---
Lots of racing + Beskidy Trophy Poland
Share on Facebook
Share on Twitter
Published: 5th July, 2012
MIDLANDS ROUND 4 REGIONAL XC CHAMPS - HANCHURCH
After a 2nd place at a slippy Birchal in round 3 and with Chris Rathbone not in attendance I thought I might have a good chance at winning this one, particularly after winning at Hanchurch the year before. Adi Lawrence had other ideas though and had a flying start on the first climb.
I started to claw back a little time but as we got to lap 3 I was no longer making up ground. I had resigned myself to second, but then I had a mini disaster. A freshly cut briar wrapped itself around my cassette. It took me ages to get it out. Nick Popham and Lloyd Bettles when flying through, I didn't catch them. I lost quite a few series and national ranking points - damn you briar. That's XC, there not much room for error.
NATIONAL MARATHON CHAMPS - SELKIRK
Not quite sure where my legs were for much of first half of this race. I did drive from Southern Ireland the previous day, but that's a pretty lame excuse for jet lag. Went backwards on the first climb but slugged away at it trying to limit losses and descend well. This was a tough little route which had people off pushing in parts. I started to pick up some places from about a 1/3rd of the way through. I worked well with Sean (Cookson Cycles) and we picked up Adi Lawrence . Adi said there was only 1 Vet ahead, so that was good. I pushed on at the bumpy uphill singletrack at Inerleithen, about the only place I felt strong going uphill. I took it steady on the final downhill as I had taken some risks running light tyres.
In the end it was quite tight in the Vets race. I only just came in ahead of Simon Willats and then loads came in through in the next couple of minutes. A very quick starting Scottish strong Alex Glasgow won the Vets race 5 minutes up. I was pretty happy with the result in the end.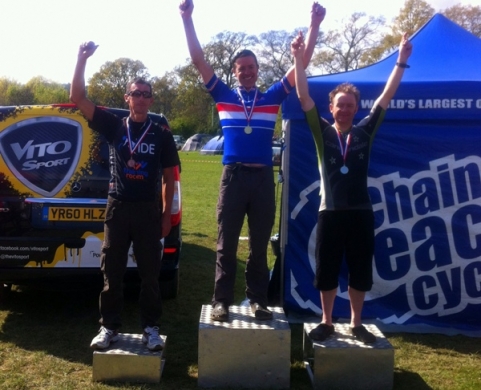 Many clocked the distance at just over 70km. It was a tough race with lots of energy sapping boggy moorland sections. Evergreen Nick Craig was pipped by Lee Williams in only 3hr 20ish for the overall UK title. Hopefully Nick will keep entering the Open/Elite category.
I'm looking forward to a rerun of this event, but with an extra 30km. I personally prefer when racers have to forage for berries to get the energy to finish.
MUD SWEAT AND GEARS EASTERN XC SERIES - the only way is Essex (mostly)
The local series to me … it kind of lived up to its name. The first and final rounds were sweaty, 2 in between were muddy. There wasn't too much call for gears though.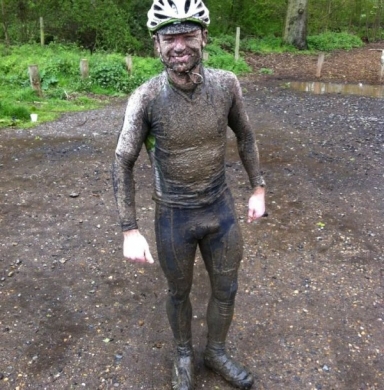 I managed to get 3 x 2nds and a 1st to come 2nd overall in the series to Paul Ashby won all the races he attended.
I won the largest nose competition: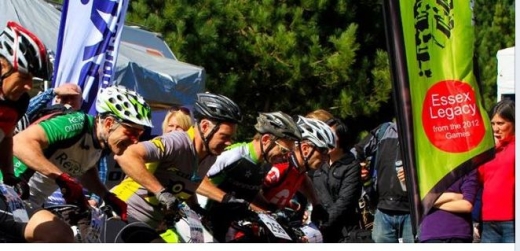 BMBS ROUND 3 - HOPTON
This is my type of course … a long hot climb that leaves you gasping for air, and a nice swoopy descent. Paul Hopkins, Lewis King and Steve Calland crested the top first and that was the order they finished. I spent the race jousting with Adi Lawrence (again),Peter Dawe and Chris Rathbone. Although I briefly got past Chris on the final climb I had totally lost my "mo -jo" on the decent and came in behind in him 5th. I was pretty happy with that and wish the National XC champs were on a similar course.
BESKIDY TROPHY 4 day STAGE RACE - POLAND
This is an excellent race. All solo, 4 marathon days, super tough terrain in Poland with brief cross border excursions into Slovakia and Czech Republic. It's all from one centre, so super convenient as well … I could kill myself in the mornings and work online in the afternoons.
There were lots of nationalities, about 20 from the 400 or so starters. A big quota was from Eastern Europe sounding like they were talking backwards.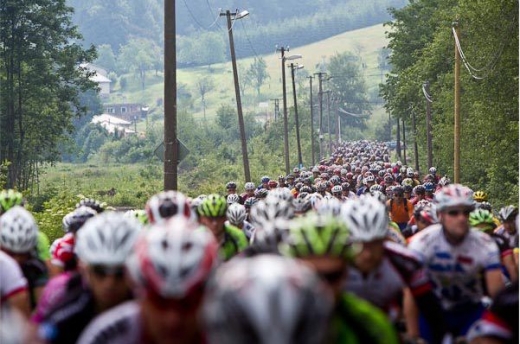 The kms were short but a lot of it was super steep. All natural mixed terrain through a lot of forests. Nice. There were a lot of DNFs.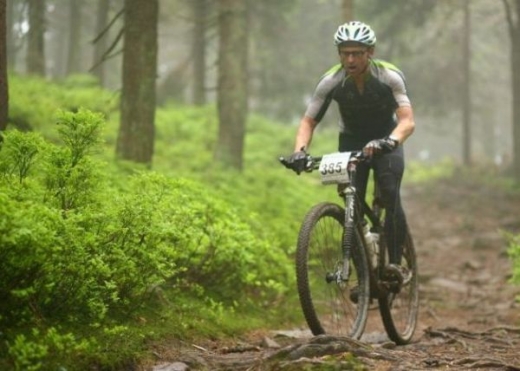 It got a bit wet on the final day. This turned into the longest day, I came in on 5 hours but some were still coming in on the 9 hour mark, and this was from less than 80km.
I rode hard and consistent coming through from the mid 30s to 25th in the end. I was hoping for a high place in the Vets race, I came 6th in that one... the Vets were tough seasoned nuts to crack.
I'll let some pics do the talking.
What my mum thinks I'm doing: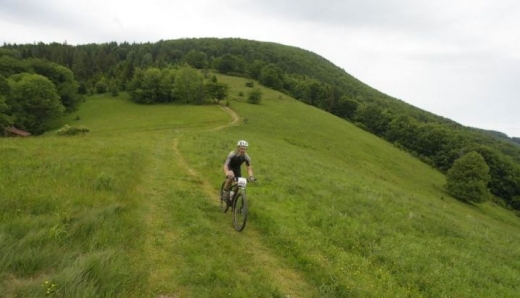 What my friends think I'm doing: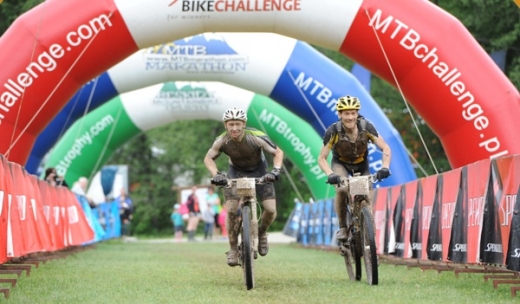 What I think I'm going to do: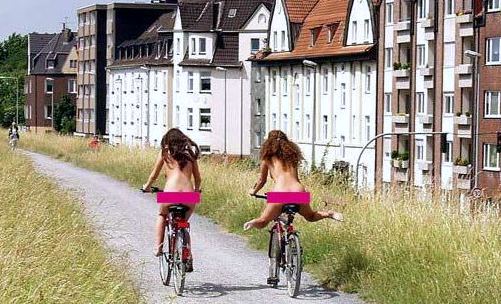 What I'm actually going to do: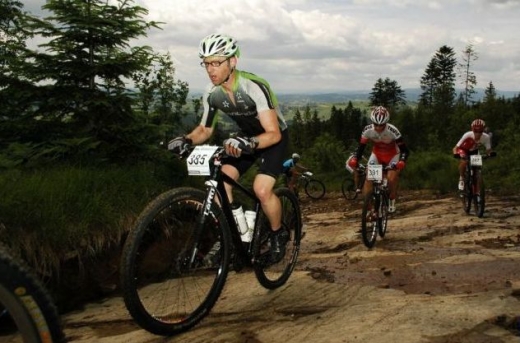 And suffer a bit more: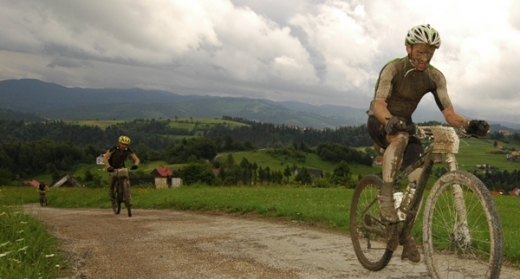 Love it. I'm looking forward to doing the Beskidy again.
MOUNTAIN MAYHEM - NOT
In the week running up to Mayhem, like most, I was constantly checking the weather forecast. It was at first just about alright, then really bad, then just plain bad. I had a friend there on the Wednesday who said it was as wet as he's ever seen … that's very wet given the history. Nevertheless I got 24 optimistic bottles ready, plus bikes with skinny mud tyres and the best mud fork in Christendom … the Cannondale Lefty. The van was packed but still wasn't sure whether to put the key in the ignition when I went to bed on Thursday. On Friday no weather forecast miracles had occurred. So after doing it solo for 10 years on the trot and winning the last 4 from 5 I couldn't bring myself to trudge around for 24 hours, and put my pit crew through a misery fest.
Decided to have just one hour in the mud at Cosford in the Friday Night XC series instead and consume my post mayhem beers / food instead. When I started seeing the pictures coming through I was relieved that I'd made the right decision. Top marks to all that persevered and went to Mayhem, memories are made of that.
P.S. Does anyone know the number of the call centre to complain about the weather? FFS.
Blogger Info:
---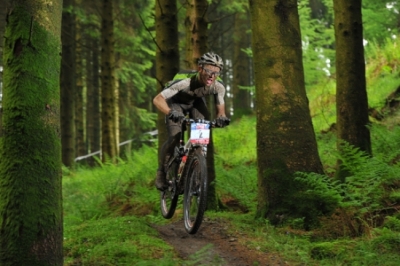 24 solo racer, world traveller and now the man behind the xcracer shop
Read More By Anthony
---
Disclaimer:
This blog post was written by a third party and their views do not necessarily reflect the views of XCRacer.com