---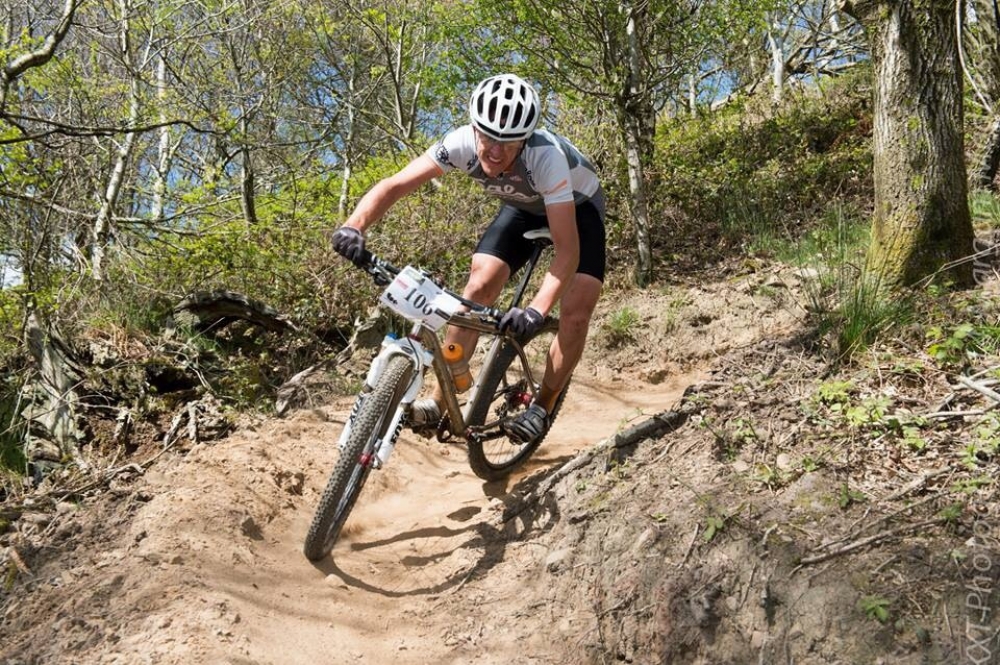 Margam Madness - the best UK lap ever?
Share on Facebook
Share on Twitter
Published: 28th April, 2014
A bit of a last minute change of plans last weekend... I'd arranged to ride my usual Surrey Hills 100 miles off road loop with Al Fairbairn, but as it was such a nice day forecast I managed to convince Al he wanted to get up at 5.30am on Saturday and go to Margam Park instead to race the Margam Madness 8hr enduro, not an event either of us had entered before.
The course was advertised as being 11km, technical and with 1500ft of climbing per lap. They've been very busy at Margam building new sections of black XC racing trail to a total of 5km of the 10km lap. These sections were really quite demanding to ride; thank god it wasn't raining! The new bits were very steep, loose, rocky and in parts very rooty. My favourite section had a nice little drop/jump into some fast left/right turns on loose rocks. Absolutely fantastic, really worth the brutal uphills every lap and a real step up for UK endurance courses. I don't usually do shameless plugs, but I was so glad to have the new 650b snakeskin Racing Ralphs fitted for this race. 8hrs of riding over those rocks would have trashed the normal ones and a lot of other riders suffered with punctures as a result.
The race itself was pretty non-eventful; all the 4hr and 8hr riders started together, I rode round with Phil Morris who was in the 4hr race for the first lap and a bit, then rode off on my own for the rest of the race. I was never too sure how far ahead I was so kept pushing on and kept the lap times consistent between 38-42mins for the whole race, which I was pleased about. I finished 1st overall in the 8hr race, beating all the teams and pairs too. I nearly came a cropper on the final decent on the last lap, I got a bit cocky and tried a little whip off a jump and landed it very sideways, narrowly avoiding being highsided into the rocks! Lesson learnt - don't try whips after 8hrs of riding...
This event really deserves to be a lot bigger than it is. It's the most demanding and yet most enjoyable lap I've ever ridden, anywhere, although Brighton Big Dog runs it close. The National Series visits Margam in June and will use most of the new trails, plus one new descent we didn't use in the enduro. It's going to be extremely demanding to ride those sections at XC race pace, in an enduro you can ease off slightly at the top of the climbs and so arrive at the top of the scary bits a bit less ruined... I'd love to see a 24hr race at Margam - with the new lap and massive campsite field maybe Mayhem would fit...? Just saying...
Big Al won the 8hr vets race so a great day all round.
GB
---
Click any of the images below for a larger view / slideshow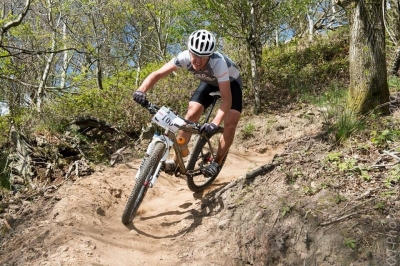 One of the new black sections. It was brilliant to chuck the bike in faster and faster each lap!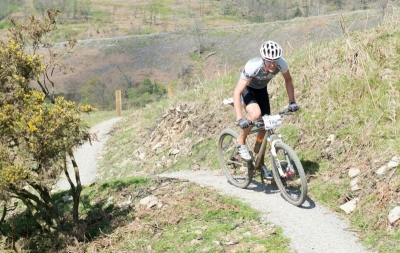 Climbing back to the monument. Sunshine!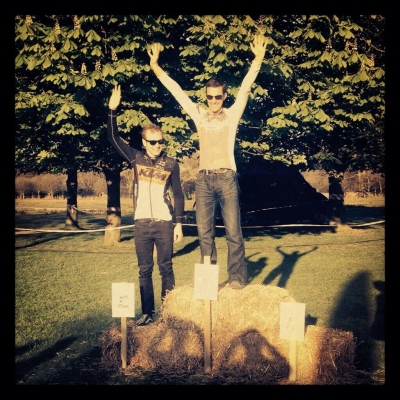 Podium - 3rd had gone home by this point...
---
More on the Margam Madness 2014:
Event Calendar Listing
Blogger Info:
---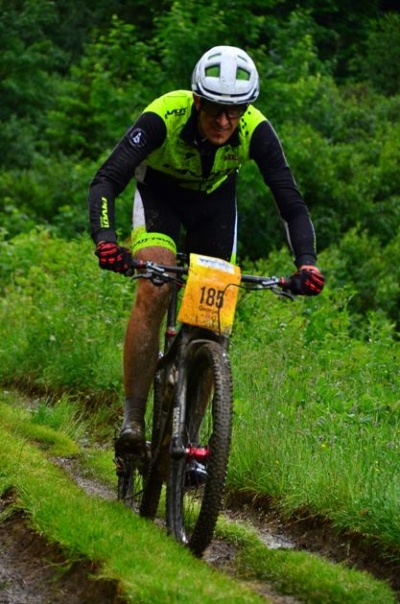 Marathon racer & Deputy Head. Usually found eating carrot cake in Peaslake.

Thanks to my sponsors: Pivot Cycles, Upgrade Bikes, Ison Distribution, USE, Exposure Lights, ODI, Gusset, Halo, MRP, Schwalbe, Absolute Black and Rotor
Read More By George
---
Disclaimer:
This blog post was written by a third party and their views do not necessarily reflect the views of XCRacer.com