---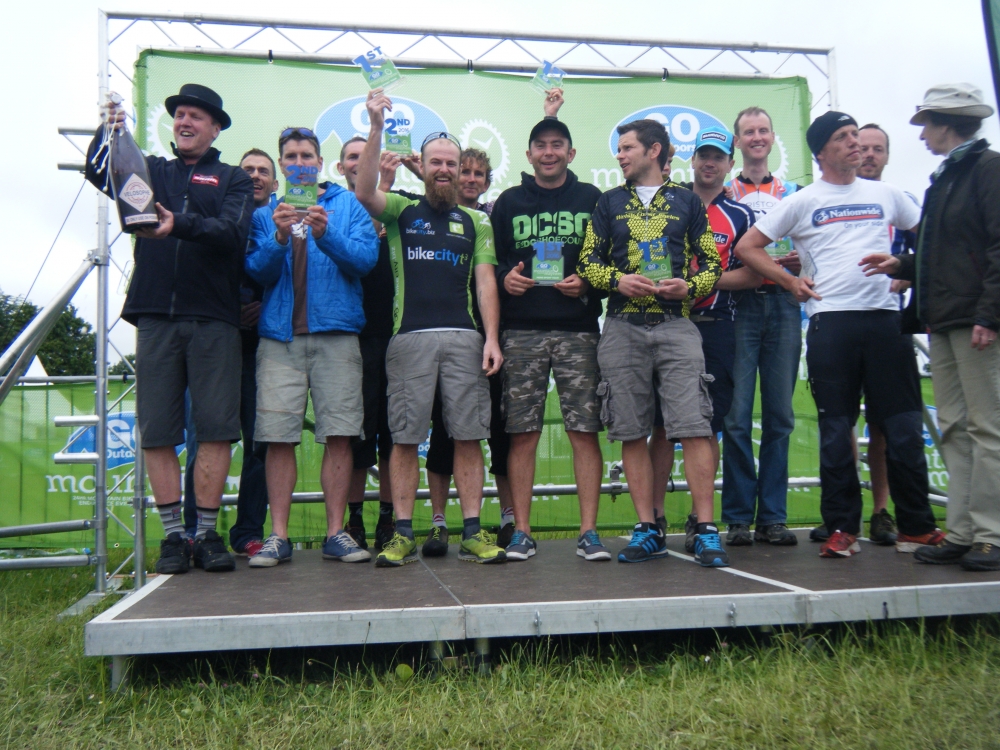 Mountain Mayhem 2016. 1 better.
Share on Facebook
Share on Twitter
Published: 11th July, 2016
Blow by blow accounts of 24h bike races tend to be pretty dull – so I'll try to save you the details and stick to the good stuff!
The good stuff:
Venue – now establishing itself at Gatcombe Park. Loads of parking, acres of (level, flat, dry) space to camp up with your team, loos, water, hot showers, beauty.
Event - bike-wash, bike-lube, big screen, good range of catering, shops and trade stands, bargains, Aston-Martins, LOADS of kids entertainment (slack-line, climbing wall, face paint, bush craft….), sponsors, podiums (a category for everyone), prizes, proper royalty (not just Patrick).
Course – this year's had a received some excellent tweaks. A great course for 24h ridding – some fast, flowy, arcing, rise & fall forest track, sectors of twistier, rootier single track (never so long as to cause traffic jam strife), short sharp climbs that tested fitness and bike handling without any "it goes on forever" but add up to tired legs, finished off with a long loop through the trackside camping with kids to high-five and trackside jumps. You are never doing anything for too long: up, down, wide, narrow, twisty or straight.
Atmosphere- more than anything this is the one. As mountain-biking has evolved Mayhem has matured a little from the Jamboree days at Eastnor and has calmed down to a chilled weekend of catching up with mates, watching the sunset below the stunning surroundings only to return gently a few hours later on the other side of the campsite. Manic as it is getting ready to come and race for 24 hours once I've arrived time stops for a few precious hours before the Mayhem begins.
Racing – this is what we're here for!!! (well I think its optional for some). I LOVE RACING AT MAYHEM. The track is so open it has to be full gas for the whole 10 miles. If you're not going hard then why did you come here? Twenty four hours on a great trail covered in riders to chase, pass, get passed by, offer encouragement, grunt responses. Go hard, go again, and again…eat, sleep, race, repeat. Time is precious; so if I'm going to write off a week end and withdraw heavily from the bank of family goodwill I might as well max out the opportunity and ride my legs off.
Night riding - I won't be saying this in January, but sometimes it seems to get dark too late. Blasting trails in the dark is fun (especially when it is warm and dry). Although dark is a bit of an over-statement since I got hold of the latest Lumicyle head unit (3500 lumens of awesome!!).
Bikecity t3 - After 2 years on the bounce in second spot (Sport Men) this year we managed one better. Big shout to Gareth (cheers for the lastminute.com) Rich&Ollie (that didn't just happen overnight) and all the supporters on- & off-site. Thanks for another fun weekend!
---
Click any of the images below for a larger view / slideshow
---
More on the Mountain Mayhem 2016:
Event Calendar Listing
Blogger Info:
--- Chris lives in the cycling heaven of Somerset; lonely lanes in the levels, killer climbs and sweeping singletracks.
Read More By chris
---
Disclaimer:
This blog post was written by a third party and their views do not necessarily reflect the views of XCRacer.com