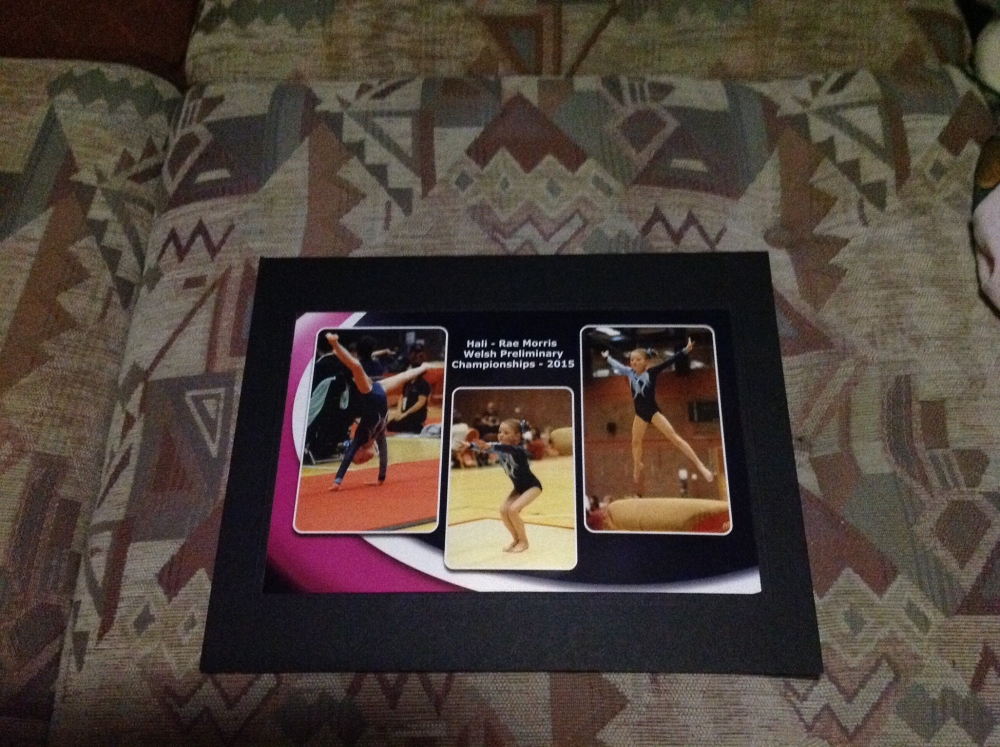 With my manic travels I only just managed to get to Newnham at 5.15, chucked my kit on quickly signed on then headed out to tackle the course. Unfortunately I wasn't able to practice really as it was a case of Being hurried off the course as it was closing. So I managed to go down a few A lines and the Boom rock but due to the fact I didn't even get a chance to practice some A lines it was not a good plan to race then blind. So I stood by my gut feeling a rode a few but the ones I never got to practise I didn't. I got back just in time to watch the under 12s racing. Hali Rae was knackered from her gym but wanted to give the race a go! Testing daddy's patience on the practice! A few wobbles and offs but she was still up for it. The gun went and they were off, one of the littler ones racing but she with mummy's help and coercion running being, giving her the odd nudge up the hill finished second behind speedy lane! She was delighted with her prize and it's lovely to see them all on the podium and Maddie and jay always make the kids feel really worthy!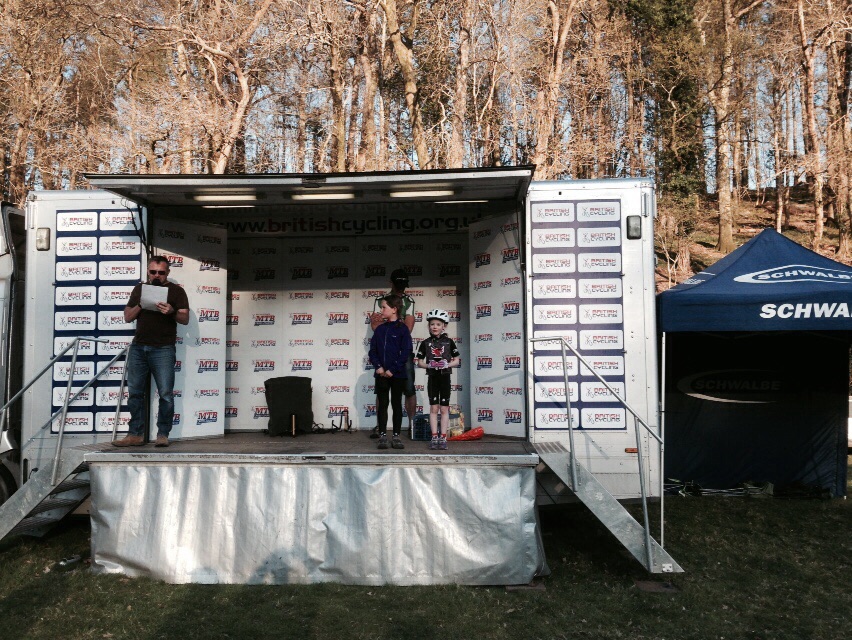 After a quick wash we hit harvester for tea then headed back to camp for an earlier night.
Morning!

8.30 and we starting to get sorted for the day's racing. I'm not a warmer upper, no rollers, just a few stretches and a pootle to the starting field. Having not raced the first round, and with there being a few of the podium finishers missing I was aiming for a top 5. I would have been well happy with that as my training honestly apart from two Pembrey races was last weekend at the Scott marathon in Builth! So with not a handful of rides since Christmas under my belt I head to the start line. There was 9 in my cat, we took off a minute or so behind the elites and juniors.

On the gun I rode well for me until we hit the rocky bumps(which ironically, my little girl had panicked about in her race and said mummy those rocks are dangerous!!!) too right she was! With bunching together, bars and down I go crashing to the floor scrapping half my skin off in the process, knocking and jamming my chain and completely twisting my handlebars around the wrong way!! Great start! Adrenaline took over my pain and dreading how bad Sophie had coped it lying on the floor, everyone told me to sort it out and go on if I felt ok. Some kind chap assisted me to get going again. Thank you!!! I but shaken and after everyone else had disappeared into the distance I made my, taking the first c line as I didn't want to knock my chain straight away again! From here I on just tried to catch them all back up. I'm not completely sure the exact laps etc of when I over took but I know on the second lap coming towards the shooting ground just before the climb I dropped my chain just as I was catching fourth place! My words were not pretty, and after getting back on and running up to a flatfish bit yo get going again, I was hunting them down again! My legs felt good and my main move was on lap three when I overtook a few elites aswell as third and second place,when I rode the a line 'cheese' and they took the b line. From here on my ego was running high and all that was in my mind was stay on my bike, stay safe and my push on determination was my kiddies! Do it for them!! I came through going into my final lap in second, I wasn't letting it go! I rode with vet rider Alison Holmes, nearly all of the lap, playing cat and mouse along the way!! She kept me going and when we reached the top of the final climb, I was relieved! As fast but as safe as I could, quite good I was behind Alison, as although she rode well down cottage carnage b line, if I was in front I would have gone a bit quicker, but possibly to my detriment! I would have risked hitting the deck! The last road section I kept my pace up and thought if all else fails and I have a mechanical now, I could run to the finish and hopefully hold my position. Little did I know, that my dear empathetic husband was laughing when I crashed to the floor and said "the clowns fallen off," my little spy Hali Rae!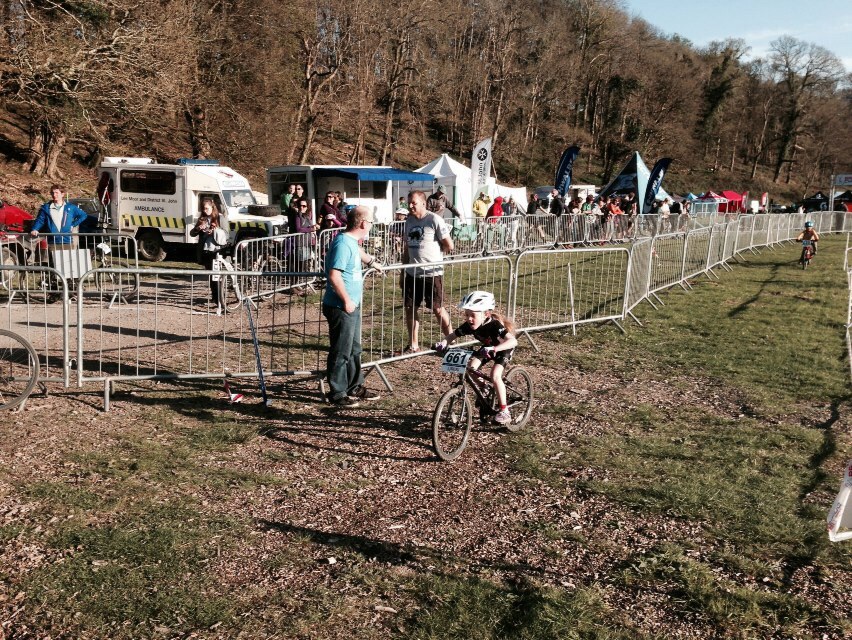 Over the line second expert female , one happy 'Mrs Morris!! As I got called out on the course!! Only 70seconds down on the leader, who managed to get away at the start a dam sight better than me! And looking at lap times I would have come @ 16th in the elites! Whoosh! But I'm happy where I am, mummy, full time midwife, ride a little, swim and run a bit and dabble in a few competitive races!

Cheers to Hali Rae for taking pics of mummy on the podium!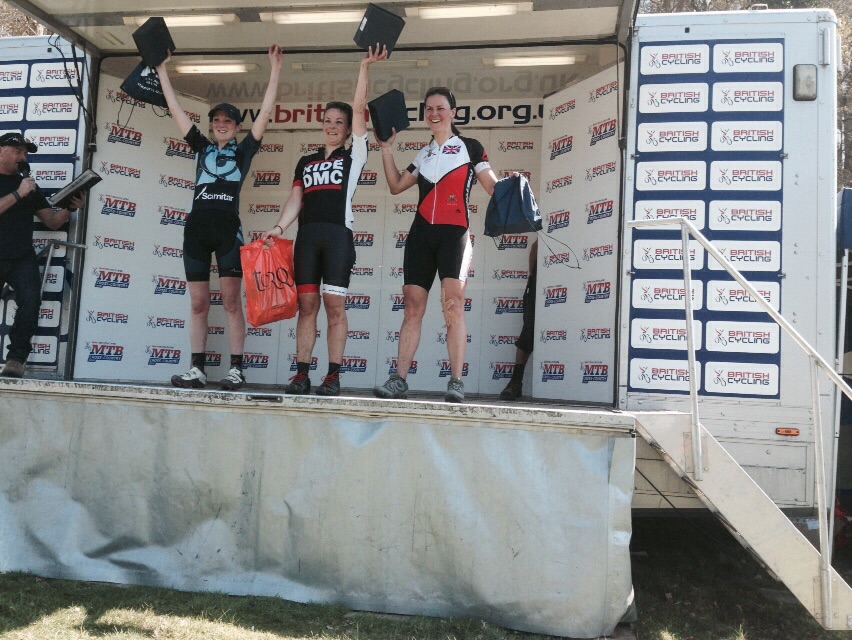 Many thanks to Jane smith for watching Hali Rae whilst Daddy got ready for his race and whilst I raced! Cheers dears!
Then Phil's race, he can fill you in briefly about that in another blog, but in a nutshell, with a severe lack of training he was hoping for a top ten which he did! 9th but after he wasn't happy with his race!!
Then a four hour journey and arrive home at 8pm !

Maybe a swim, a few runs and one ride before the weekend! Round 2 of the Welsh series at Builth Wells showground.

Donna morris riding for XCracer.com/scimitar

Fuelled by TORQ energy gels!!
MtZoom
Exposure Lights