---
National Marathon Champs
Share on Facebook
Share on Twitter
Published: 20th May, 2012
National Marathon Champs
Last minute decisions are always the best; I entered the British Marathon Champs, at the very last moment. I didn't even know it was on until Giles Drake and Anthony Morris mentioned they were going to it, at Enduro6. It was a good day. Weather was perfect, usual first class organisation and the route was erm, pretty brutal. I'm no marathon rider, though I have grit and when required I can endure but I'm just not a competitive climber, and with 2500-3000m of vertical, it was going to hurt. Saturday, I was working overtime and had to do some begging to swap Sunday's shift. My mate Alex (who agreed to have a go also...) picked me up from a long day at work. The last thing I wanted was to travel four and a half hours to do 85km the next day. But what a cracking day!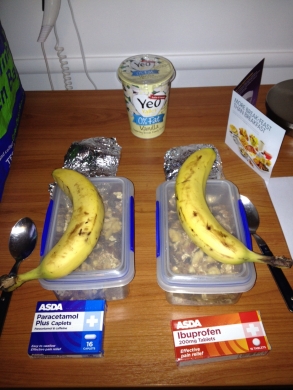 Breakfast
We were greeted to a lovely morning, blue skies and sun. Signing on was fun - I was extremely thrilled when I received my number board; No.1! Though pleased, I did feel a little embarrassed to be wearing it. I was duly informed by a fellow competitor that it should have been her number but they spelt her name wrong, oh well...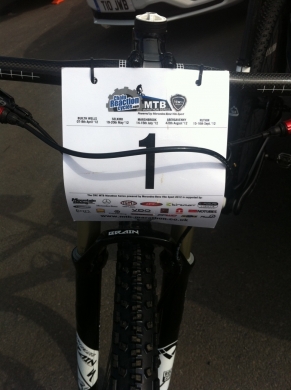 There were plenty of familiar faces and the "xcracers" were out in force today! Lots of big names in the men's race, it would have been a great race to watch them battling it out, as Lee Williams took the win over Nick Craig. As per usual the women's field wasn't quite so dense but we did have the world class Jane Nussli, and Rachel Fenton who is going international this year with her marathon racing.
As expected the start was swift, I had a vague plan to start slow, and to just see how I felt. It was such a long way with so much climbing, I had no idea how I would go. I'm still on my 1 x 10 too, and I feared blowing my quads early on. A few women went off ahead up the hills; I thought I could maybe catch them on the descents and then further on in the race see what I had left for the climbs. I was caught by the other non-championship riders; we had some conversations and helped each other for a bit, often yo-yoing back and forth. Once we got over 2.5hrs I thought I better get my head down and gurn. Amazingly my legs responded and just kept going. Gradually, I picked off some other female riders, but had no idea where I was. Finally, I spotted Rachel Fenton, I figured she was somewhere near a podium position, I was so close to her, just after the Innerleithen descent and starting the final ascent home. She spotted me and seemed to crank it up, I absolutely hooned it down the long and final decent to catch her but she had gone. Great ride Rachel, into second place behind Jane Nussli (who appeared to have showered, massaged and eaten by the time we arrived...) and I came in third, I was happy with that.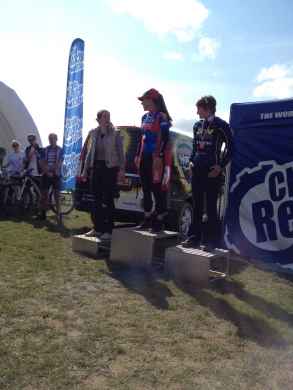 Jane, Rachel and Me ( I think I'm asking, "Are you British?")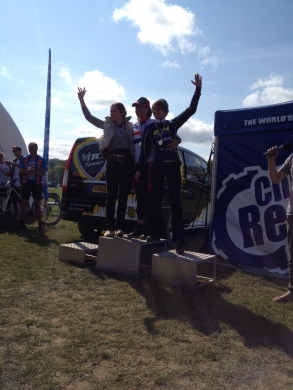 National Champ Jersey

A really great day, I much prefer the one big loop for enduro races, it was so nice to simply pack your bike and kit and GO! None of this planning to the nth degree. We were treated to some good trails and I'm sure the views were fine too. It would have been good to have seen more of the big names in the women's race though.
Thanks to fuelling by Accelerade and to Alex for driving all that way yet again! Loving my Specialized Stumpy 29er 1x10 too, thanks to Brotherton Cycles.
Blogger Info:
---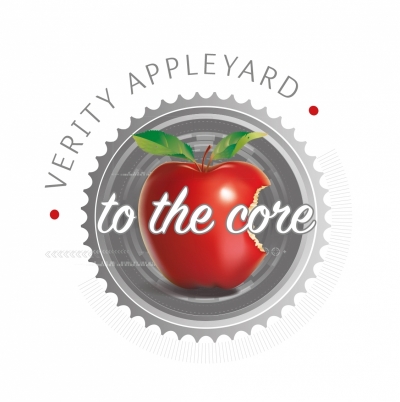 Verity Appleyard.
Riding for Brotherton Cycles
Physiotherapist

XC
Marathon
CX
Enduro

Read More By Verity
---
Disclaimer:
This blog post was written by a third party and their views do not necessarily reflect the views of XCRacer.com