Even with personal prejudices and firm favourites, I don't think anyone would contest that the Elite National Championship jerseys were won by the right riders. Annie Last and Grant Ferguson have, despite their relatively young ages, been the pinnacle of British XC for some years and do us proud as international competitors and ambassadors.

Both Annie and Grant retained their stripes in fine fashion, riding away from their competitors by the end of the opening lap and not really having to check over their shoulders with too much concern thereafter. Of course, such a show of calm and calculated riding doesn't mean to say that nerves, expectation and tactics weren't playing their part.

In a 'what on earth am I doing?!' moment, Annie wiped out on the gravel just as she was finishing her warm up and bloodied her elbow and knee for the second time in as many days. And to add pressure to injury she was joined on the start line by the ever-growing talent of U23 rider, Alice Barnes. Alice, who finished 4th at the last U23 World Cup and second at the Elite National Road Race Championships, was certainly a title contender. Luckily its hard to ruffle Annie's feathers! Grant had a similarly threatening shadow in the shape of the not-at-all menacing Phil Pearce who has rocketed up through the ranks over the past few seasons and it's not yet clear to see when and where he will slow down, although not in Liam Killeen who was a no show.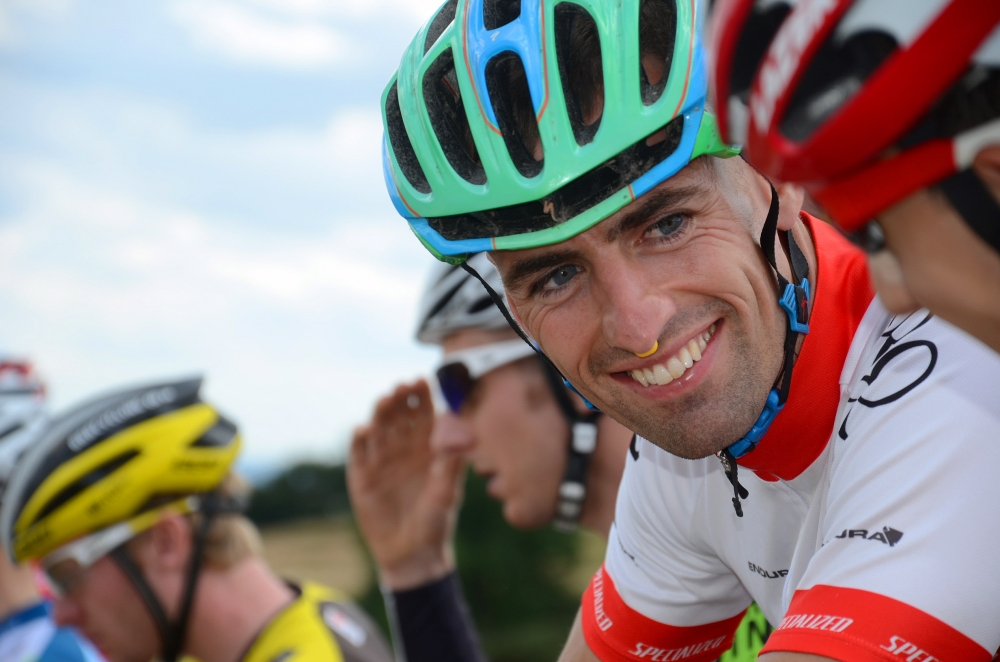 Alice and Phil really put the pressure on in the first half a lap but could not hold the pace of the leader once they really started to press on. They both took solid second places, 4 minutes 32 seconds and 1 minute 20 seconds down respectively. Behind them, the battles for the final podium place was where the action was at.

In the Women's race Kerry MacPhee established herself in third place and looked set to stay there for the opening two laps. Her performances this year indicated that was a likely scenario. However, the World Island Games Champion was not on fighting form and began to drop back. As it later transpired, she was suffering with a stomach bug the severity of which makes it a wonder she was able to race at all! On the up was Annie Simpson, a rider who afterwards admitted her form is largely in her head! Having found a good work/bike balance and having the confidence of a good training and road racing block behind her, she found herself challenging for the podium. Kerry was making time on the technical sections, whilst Annie was making it back on the climbs. By the final lap Annie was able to catch and pass Kerry and begin securing her third position. Also on a charge was Jules Toone, a rider who has been building form all season but had yet to really show herself at the sharp end of the Elite field. If there's a time to do it, National Championships is it! Finding a strong and steady rhythm she could eventually overhaul Kerry, accelerating past her up to the finish line. Jules took a fantastic fourth and Kerry held on to fifth, disappointing for her yet still remarkable given the circumstances.

In the Men's race the fight for third was also hard won. Jason Bouttell established himself behind Grant and Phil in the opening laps but a particularly untimely puncture on lap four deflated any chances of a podium finish. David Fletcher was the man to take up the mantle but with Sebastian Batchelor not far behind he couldn't afford mistake or misfortune. An attack by Seb saw him in third place on the final lap but he couldn't quite hold onto it. After suffering with cramp, David came strong in the closing stages of the race and although he couldn't close the gap to second he did claim third place. Seb took fourth and Ian Field showed his World class (even if not in MTB) with a fifth place.

Unfortunately Paul Oldham makes the report not due to a great ride but rather a spectacular crash. Paul's face is somewhat a mess but the CT scan is clear and the neck board is off. Heal up fast, Paul!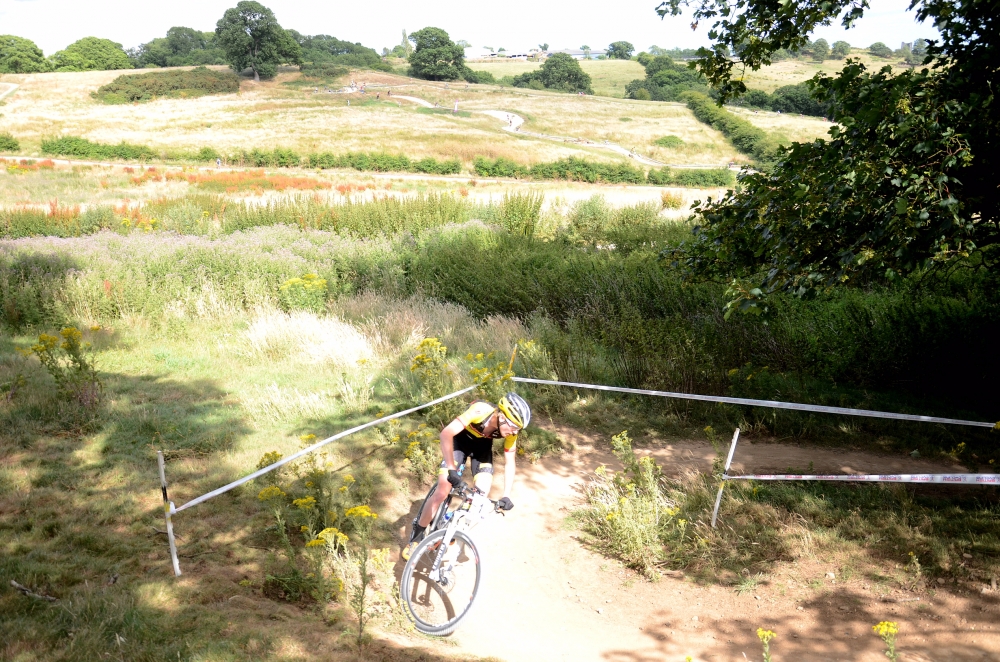 With Grant and Alice choosing to ride in the Elite race, the Under 23 races looked an exciting prospect with no forgone conclusions.

Reigning Champion, Beth Crumpton, has had a tumultuous year but proved this weekend that a strong mind and calm attitude can pay handsomely. Beth was the pre-race favourite in many minds, but Lucy Grant's name was also being given as a serious jersey hopeful after a great 'come-back' season, and Isla Short was in the running until sustaining a fracture to her back at the last World Cup. (Get well soon, Isla!) Beth and Lucy were shoulder to shoulder up the first climb and into the opening lap but from there Beth began to pull out a gap that grew into a commanding lead and easy victory. Lucy Allan rode a consistent race to take third.

The U23 Men's race looked set to be a battle royale between Mike Thompson and Iain Paton. Before the end of the first lap they were already tearing their way through the back of the Elite field (very politely, it should be noted), wheel to wheel, barely an inch between them. However, as the race went on that inch quickly grew to become a sizeable gap. It was Iain who was out front, figuratively flying up the climbs and almost literally flying down them. Mike was not firing on all cylinders it seemed, and eventually he had to concede his second place to Dylan Kerfoot-Robson. Iain was delighted to take the win, whilst Dylan held on to second and Mike took third.

With the absence of this season's stand-out Junior Female rider, Evie Richards, who is out due to injury, Ffion James was now the favourite to take the Junior title. Indeed, Ffion put on a fine display of power and skill to convincingly take the win, but it wasn't without challenge from Erika Allen who led through across the line after the first lap. Erika dropped back but retained her second spot whilst Charlotte Broughton kept Ella Conolly at bay to round out the podium.

The Junior Men's race was full of action and excitement as the usual suspects punched out five laps of heavy blows and counter-blows. Thomas Craig was first to set the tempo and create a gap, but William Gascoyne, Mark Mcguire and Frazer Clacherty were by no means out of the winning picture. As the others' pace dropped off on the second lap, Frazer was able to keep it up and this put him into pole position. Tom suffered on lap three which ultimately left him in fourth place, and Mark then lost time on lap four leaving him with bronze. Will claimed silver and Clacherty took home the stripes.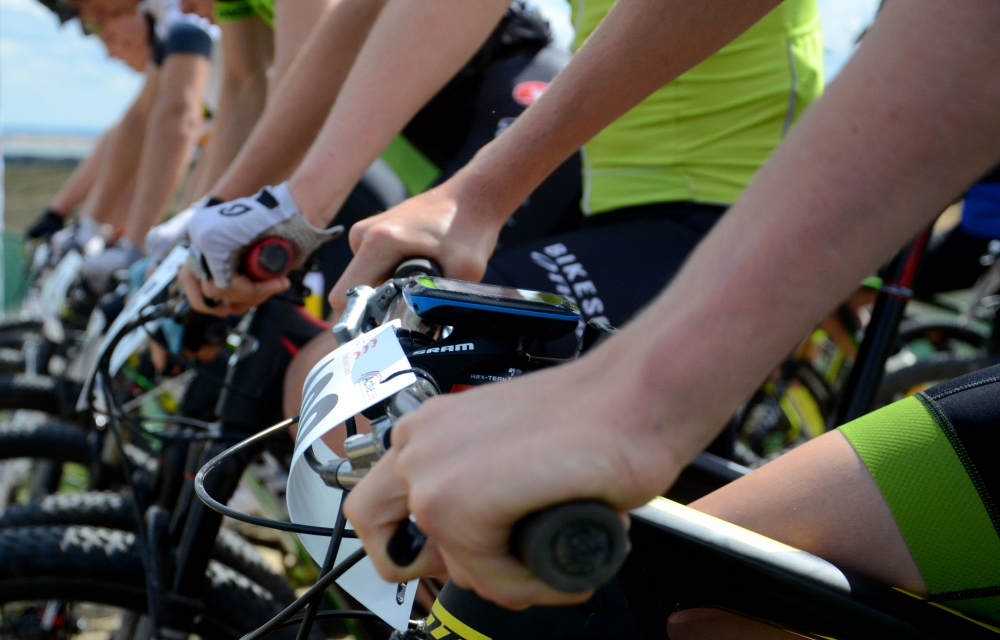 The Youth races were won in contrasting styles: the Girls' with apparent ease and the Boys' with an inch.

Sophie Wright was the one to beat as she took the start line undefeated at this year's National Series. For a rider who doesn't tend to suffer with nerves, Sophie felt them for this race. However, from the start Sophie was able to put the pressure on and the hammer down; no signs of crumbling under the pressure. Behind her Emily Wadsworth was secure in second whilst Kim Baptista's fast opening lap meant that a late surge from Patsy Caines was not quite enough to steal away her third place.

Reigning Youth Boys Champion, Daniel Tulett, is no stranger to a National Champion's jersey, but he is not so used to it being so tightly contested. This year he had Ross Harnden for company for the entire race, the two boys so evenly matched that after 50 minutes of racing there was not a second to call between them. They raced furiously up the final climb into the finish with shouts of encouragement from the pits ringing out around the arena. Ross initially in front but Dan was able to come round in the final fifty metres and claim victory by the smallest of margins. Calum Fernie was in the thick of the action for three quarters of the race but just fell off the relentless pace in the final lap. He took third, 23 seconds back.

The Juvenile Girls race was won in a convincing manner by Harriet Harnden, the in-form rider of the season. As has been the case all year, the second and third place positions were a close run thing. Anna Mcgorum set a fast pace on the opening lap but faltered on the second. Luckily for her, Maddie Wadsworth who was sitting in second also dropped off the pace on her second lap. However, Anna Flynn was switching it up and a storming last lap saw her overtake Maddie and almost come within reach of her namesake in second. In the end only 17 seconds separated second to fourth, with Anna Mcgorum holding onto silver, Anna Flyn taking bronze and Maddie just shy of the podium in fourth.
Lewis Askey claimed his fourth National Championship title of 2015 with a win in the Juvenile Boys race. Ben Tulett and Harry Birchill were in a good position to challenge for the win - and were arguably favourites to do so - but mishap and misfortune saw them abandon on lap two and three respectively. This left Lewis at the head of affairs and nearly a minute up on second and third placed Thomas Timberlake and Charlie Aldridge. Thomas moved clear of Charlie in the second half of the race to claim the silver medal and Charlie took the bronze.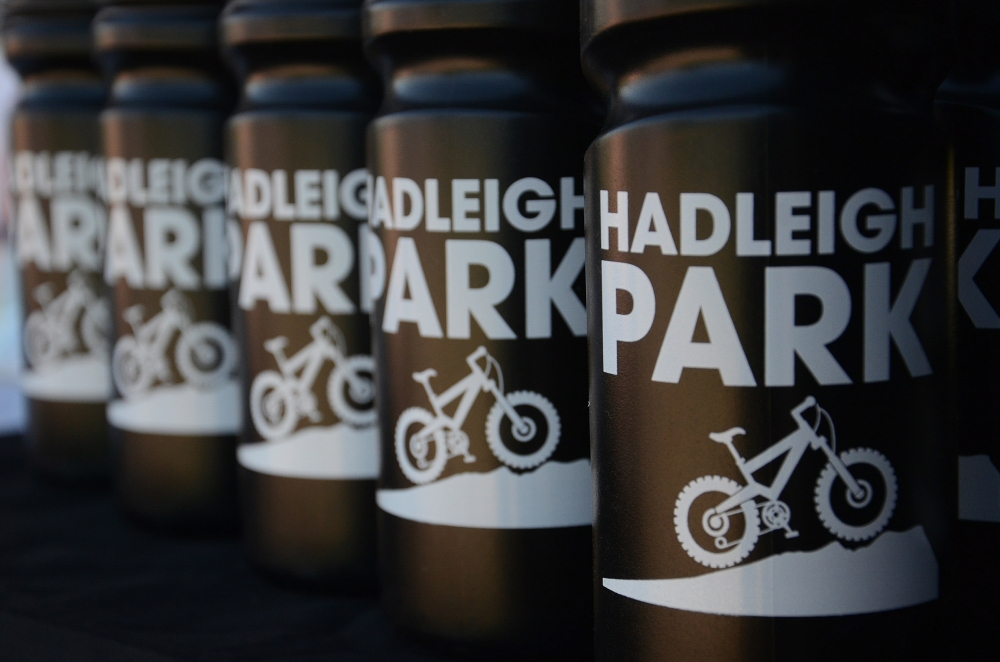 Now that the jerseys are won, they will be worn. Worn with a great deal of pride, some pressure too, and prestige. The red and blue hoops on the white background are World renowned and will invite attention wherever they go. What is great is that our Elite winners, Annie and Grant, will be putting our jersey at the sharp end of international Elite racing, and that the likes of Beth and Iain and Dan and Ffion and all the other young Champions are increasingly showcasing their talents on the World stage as well. The British jersey is up there with the best. That's something for all British cross-country riders to be proud of.